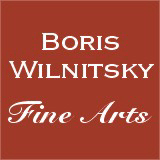 SALE!!! SAVE MONEY !! 1 EUR = 1 USD
# 43688
"Wilhelm Anton Wurmb, captain of Westphalian light infantry", silver box with miniature, 1813
3700 EUR
FINAL DISCOUNT PRICE= 3700 USD
( for EUR price see date rate )
Please note: Shipping and insurance costs are not included in this promotion, ONLY ITEM PRICES!
(please note additional Austrian VAT tax applies for transactions concluded within the European Union)
THE SELLER WILL COVER SHIPPING WITH REGULAR MAIL FOR THIS ITEM!

Size of miniature: 6,1 x 4,6 cm

On view here is an octagonal silver with inside gilding box, containing in its lid a miniature portrait of a very young captain (due to his epaulettes) of the light infantry of the Napoleonic Kingdom of Westphalia (due to his green with light blue collar and silver epaulettes regimental - see our comparison image nr.9).

He is decorated with a badge of a Knight of the between 1809-1813 extant in Kingdom of Westphalia (CLICK HERE) Order of the Crown of Westphalia (for another bearer of this award (also captain of Westphalian light infantry) see our web # 41584.

Established by King Jerome Bonaparte (younger brother of Napoleon I) this order was from the beginning (1809) divided into three classes: "Great Commander", "Commander" and "Knight"; the number of "Knights" was limited to three hundred persons.
August of 1812 marked the introduction of the fourth class - "Knight of the 2nd class". The so-far awarded "Knights" became automatically "Knights of the 1st class". The 2nd class of the "Knights" was limited to five hundred persons. In reality, until October 1813 (demise of the Kingdom of Westphalia), both 1st and 2nd classes of the "Knights" were awarded to much less than eight hundred (300+500) persons; in fact only several dozens of them were in rank of a junior (ranks lower than that of major) officer.

Our young captain of light infantry (he served in one of four battalions of this kind of Westphalian infantry) was a Knight of 2nd class (it is known that no junior officers of the light infantry were awarded a 1st class) .

We found twenty captains of the light infantry, awardees of 2nd class (awardings took place between November 1812 and April 1813).
Four of them (see again our web # 41584) were awarded (soon after comeback from Russia, where in ranks of Grande Armee fighted 1st, 2nd and 3rd battalions from aformentioned four) Chevalier Cross of French order of Legion of Honor.
From remaining sixteen captains only four were of noble descent (it is clear that such object (silver box with executed by 1st-class (i. e. expensive!) artist miniature portrait) could be ordered only by a wealthy person; non-aristocratic man, living only on his captain's pay could not afford such an expensive item).

Four captains-noblemen were: - von Badungen from 4th Battalion (awarded on 27th September 1812 in Spain)
- von Reichenbach from 4th Battalion (awarded on 7th March 1813 (already back home in Cassel)
- von Nestel from 4th Battalion (awarded on 7th March 1813 in Cassel)
- von Wurmb from 2nd Battalion (awarded on 14th November 1812, still in Russia)

The first three were with their 4th Battalion in 1812 in Spain, the fourth - von Wurmb - in Russia (he is mentioned there several times in various memoirs as "captain Wurmb").

And although we couldn't find any biographical information (not even pre-names) of first three of them, we assume that like majotity of other awardees (from aformentioned twenty persons) they were in age of minimal 27/28 years.

Another situation is with "candidate" No. 4 - von Wurmb.
According to online portal "leonore" (archiv of the order of Legion of Honor) he received the Chevalier Cross of this (already royal) French order in 1829 (see our image nr.10). His full name was Baron Guillaume Antoine (in German: Freiherr Wilhelm Anton) de (von) Wurmb; he was born on 26th April 1792 in Hanau (Electorate Hesse-Cassel), and in 1829 he was a Hessian Guards captain (rank one step higher as that in army) . We assume that like two captains from our web # 41584 he, after his comeback from Russia to Cassel, was transferred (with rank of a Guards lieutenant? or in the same rank of a captain?) to Westphalian Guards and after the restoration of electorate Hessen-Cassel (late 1813) to Guards chasseurs of that state.
So we learn that on 14th November 1812 (date of his awarding Crown of Westphalia) he was only 20 (what means that in spring of 1813, as he returned from Russia to Cassel and could (earliest) order this portrait, he was 21 - full accordance with very young appearance of our sitter!
Surely he was a son of one of celebrated Hessian generals (a few "von Wurmb" fighted with Hessian troops in American Revolutionary War (1777-1783) - otherwise how one can explain his rank in such young age?

Unfortunatelly very scarce information about this man was to find on Web - in 1830 he was still in the rank of a Guards captain, in 1845 we meet him already as a lieutenant colonel and Commander of 2nd Infantry Regiment "Landgraf Wilhelm von Hessen" (Electorate Hessen-Kassel), in 1847 - still lieutenant colonel but already Commander of 1st Infantry Regiment "Kurfürst", in 1850 - already colonel and in the same position, in 1854 - military commandant of town Fulda.
He died in Fulda, on 4th May 1859.
Provenance: German antique trade
Condition: good
Creation Year: 1813
Measurements: UNFRAMED:1,5x7,1cm/0,6x2,8in
Object Type: Framed miniature
Style: Portrait miniatures
Technique: Box: silver (gilded inside; rectangular); miniature: watercolor on ivory (oval)
Inscription:
Creator: German School
To see other works by this artist click on the name above!
Creator Dates: -
Nationality: German
We will cover shipping with regular registered mail (delivery between 7-14 days) for this item.

OBS: Austrian mail refunds cases of loss or damage with maximum EUR 500.


Fully insured 2-3 days DHL service available upon request and subject to extra charges: office@wilnitsky.net
Click here for images free of watermark!
Click on images or on

to see larger pictures!