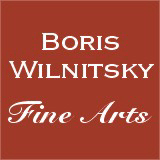 SALE!!! SAVE MONEY !! 1 EUR = 1 USD
# 43683
"French lawyer Jean-Pierre Delahaye", important miniature on ivory, ca. 1790
3200 EUR
FINAL DISCOUNT PRICE= 3200 USD
( for EUR price see date rate )
Please note: Shipping and insurance costs are not included in this promotion, ONLY ITEM PRICES!
(please note additional Austrian VAT tax applies for transactions concluded within the European Union)
THE SELLER WILL COVER SHIPPING WITH REGULAR MAIL FOR THIS ITEM!

On view here is one of the earliest portraits of celebrated French lawyer Jean-Pierre Delahaye (1758-1819). Another miniature portrait showing him at the same age was executed by Jean-Baptiste Isabey (see our image nr.). In 1815 this man was also painted by Jacques-Louis David in an oil portrait, which is now located in City Museum of Art, Los Angeles (purchased by the museum in 2006 at Christie's Paris for EUR 2,140,000).

Jean-Pierre Delahaye was born in Paris on October 12th, 1758. He was the son of Jean-Baptiste Delahaye and Marie Marguerite Cabart. Since the 16th century, the Delahaye family had been trading new and used clothing, household linen, precious fabrics and leathers. The store owned by Jean-Pierre Delahaye's parents and their home was located on rue des Grands Piliers De La Tonnellerie, in the halles district, to which Jean-Pierre Delahaye remained faithful all his life. In 1762 his brother, Nicolas-Louis, was born. The two children were only eleven and six years old when their mother died. Their father destined his sons for the legal profession and enrolled Jean-Pierre as an apprentice to a prosecutor at Châtelet at the age of fourteen and a half, in order to learn law and procedure. The boss provided training, board and lodging to the cleric who in exchange worked six days a week, from six in the morning to nine in the evening. Prosecutors used to be charged with a job now done by lawyers. They represented litigants before the court in which they were accredited. They drafted and filed their clients' findings but did not plead (this role was reserved for lawyers). The jurisdiction of the Châtelet of Paris covered Paris and the suburbs of Paris. There were almost 200 prosecutors on the eve of the Revolution. Jean-Pierre Delahaye was received prosecutor at the Châtelet on March 22, 1782, thanks to a dispensation granted by the king, because Delahaye was not yet twenty-five years old and was therefore not yet of age. Delahaye bought the Office of Maître Garet, with whom he had completed his last clerkship, in rue De La Cossonnerie.
On February 16, 1784, Jean-Pierre Delahaye married Marie-Sophie Levassor, daughter of a surgeon of the King, specialist 'renoueur' (sort of rebouteux). As his clientele grew rapidly, Jean-Pierre Delahaye installed his load at 25 rue Saint-Merri. In 1788 he entered the Office of the community of prosecutors, whose members were in particular responsible for defending the interests of the profession to the King. From 1789 to 1793, Jean-Pierre Delahaye regularly intervened in succession disputes, theatre and literature cases (CF. a. Douarche, Les Tribunaux civils de Paris pendant le Révolution, Paris, 1907, I, PP. 310-311, 342-343, 589-590, 702-703, 751, II, P. 30, 86-88, 129-130, 162-163, 131, 314, 532, 548-549, 564-565, 603, 612; A. Tuetey, Répertoire Général des sources manuscrites de l'histoire de Paris pendant la Révolution, Paris, 1890-1914, i, P. 66, III, doc. 1832, P. 3145)
The Revolution was an opportunity to reform the judicial system. The years preceding the Empire were particularly difficult for prosecutors appointed under the Ancien Régime, as successive governments complicated the regulation of this profession. Thus the Constituent Assembly abolished the offices of prosecutors in 1790 to replace them not those confessed who had the same powers but were subject to more flexible rules of access to the profession. The former prosecutors were thus in competition with a new generation of confessions, much more numerous.
Delahaye, when he registered as a confession in 1791, enjoyed a good clientele and did not suffer too much from this situation. In 1793, the government required all confessions to produce a certificate of citizenship in order to be able to continue to practice as "persons of power." This document was complicated to obtain, the applicant exposing himself in case of refusal to arrest. Despite this risk, Jean-Pierre Delahaye obtained this document, garnering an increased clientele.
On 22 June 1800 Delahaye was appointed by patent of the First Consul, admitted to the Court of the Seine, a title he would retain for twelve years. In 1812 Delahaye changed his profession and became a lawyer. His eldest son, Jean-Louis, had just completed his studies and was made a confession on 28 February 1812 at the age of twenty-four. His father gave him, on March 5, his office of avoué, then established at 52 Rue Beaubourg. Jean-Pierre Delahaye applied for the bar and became a lawyer of the Imperial Court of Paris on March 11, 1812. Among his clients at the time were Bernardin de Saint-Pierre, the prince de Conti, General Rapp, the prince of Monaco, the banker Laffitte, the Prince Of The Tower of Auvergne, the count of Sèze, the marquise de Blérancourt, the Duke of Brissac, the marquis de Rubelle and the painter David. Jean-Pierre Delahaye died at his home on 25 April 1819, aged sixty-two. The newspapers did not give the reason for his death but spoke of an excess of work. His funeral was celebrated in Saint-Merri on Thursday, April 29 in the presence of a considerable crowd. The Chamber of the confessed went there as well as a large number of magistrates, especially since the courts had, for the occasion, suspended their hearings. Jean-Pierre Delahaye, accompanied by this procession of black dresses was led to the cemetery of Père Lachaise.

Signed "M-lle" this miniature is either a work of an unmarried (/Mademoiselle) female artist) or it is a shortening of a certain family name (Marelle, Montelle etc.).
Provenance: French private collection
Condition: fairly good; formerly set inti lid of a round box (see image with legend oin verso)
Creation Year: ca 1790
Measurements: UNFRAMED:6,2x6,2cm/2,4x2,4in FRAMED: 6,7x6,7cm/2,6x2,6in
Object Type: Framed miniature
Style: Portrait miniatures
Technique: watercolor on ivory (octagonal)
Inscription: remainder of signature: M-lle...
Creator: French School
To see other works by this artist click on the name above!
Creator Dates: -
Nationality: French
We will cover shipping with regular registered mail (delivery between 7-14 days) for this item.

OBS: Austrian mail refunds cases of loss or damage with maximum EUR 500.


Fully insured 2-3 days DHL service available upon request and subject to extra charges: office@wilnitsky.net
Click here for images free of watermark!
Click on images or on

to see larger pictures!