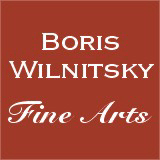 SALE!!! SAVE MONEY !! 1 EUR = 1 USD
# 43651
Giovanni Battista Scotti "Portrait of Alexander Semenovich Mordvinov", extremely rare miniature, 1790s
ON REQUEST
( for EUR price see date rate )
Please note: Shipping and insurance costs are not included in this promotion, ONLY ITEM PRICES!
(please note additional Austrian VAT tax applies for transactions concluded within the European Union)
THE SELLER WILL COVER SHIPPING WITH REGULAR MAIL FOR THIS ITEM!

A wonderful miniature on ivory with a portrait of a young gentleman wearing a "vitsmundir with embroidery" of the Russian Navy from the period between 1764-1796 (period of reign of Catherine II). Due to embroidery on cuffs it is a "vitsmundir" of a "captain of major-general's rank" (since 1798 rank of a rear admiral). Besides that he does not bear any awards (!). His hairstyle (wig with pigtail) speaks for 1780s. He is depicted in his studio, sitting at a desk in front of bookshelves, and holding a letter in his left hand (this composition is very typical for the Russian miniatures of the same period; see our additional images). The last row of the letter's text reads: IOANNES BAPT /IST SCOTTO, which is none other but a signature of the author of this small portrait, the famous Russian neoclassical artist of Italian origin, Giovanni Battista Scotti.

We spent many hours searching through the officer list of the Russian Navy for the aforementioned "ekaterinisky" period (F. F. Veselago "Obshchyi Morskoyi Spisok", St.Petersburg 1789/90, vol.3-5) in the attempt to find a man who corresponded to the following criteria:
a) he was portrayed between 1780-1790 (hairstyle)
b) as said above he was promoted to "captain of major-general's rank" being young
c) on the day of this promotion he still had no awards

Our profound search exposed a single candidate - 30-year-old Alexander Semenovich Mordvinov (1753-after 1814). Comparison with known portrait of his, in age of 18 (see our images nr.14-15.) fully confirms his identity as sitter of our miniature.
Our image nr.16 provides his biography. See also our web # 29409 with portrait of his younger brother, also Russian admiral, Nikolai Semenovich Mordvinov.

But how and (especially!) when was executed this miniature?

In early 1783 (30-year-old Mordvinov was promoted to "captain of major-general's rank"), the author, Giovanni Battista Scotti was only 7-year-old. We believe he was commissioned for this miniature after 1790, when he was already carrying out portrait orders. As a basis, he took the painted (in oils?) portrait from 1783/84 (Mordvinov looks still young.

Alexander Semenovich Mordvinov was born on 22nd February 1753 to Admiral Semen Ivanovich Mordvinov (1701-1777, since 1757 rear admiral).
From 1766 to 1768 he studied at the "Morskoyi Shlyakhetskyi Kadetskyi Korpus" (Navy school), graduated with rank of a "michman" (warrant officer) and with appointment aide-de-camp of his father. He served in that function until 1776.
Due to the fact that he could not go to sea (he was subject to "seasickness"?), in 1776 he was appointed to serve in St. Petersburg, with the rank of captain of the 2nd rank.
In 1778, he was appointed adviser to the commissariat expedition.
In 1779, he was promoted to captain of the 1st rank.
On September 21, 1781, he was appointed Russian charge d'affaires in Republic of Genoa and arrived there on 1st July 1782 (see our image nr.17).
Still n June 28, 1782, he was promoted to captain of the brigadier's rank, and on November 24, 1783, while still in Genoa, to captain of the major general's rank.
In 1785, he was appointed Russian Ambassador Plenipotentiary to the Republic of Venice, and in 1790, while in Venice, he became a privy councilor.
After the death of Catherine II (1796), he returned to Russia. He died after 1814.

Back to the history of this portrait:
We are sure the initial portrait (showing probably only sitter's figure (without any interior details in background)) was commissioned by Mordvinov to certain artist in Genoa, just after the news about his promotion to "captain of major general's rank" achieved him. Ten (or more?) years later young St.Petersburg artist Scotti put the "figure of 1783" into typical for Russian miniatures of that time interior...
Giovanni Battista Scotti was born in 1776 in North Italy (presumably in Venice) as the eldest son of painter-decorator Carlo (in Russia – Karl) Scotti (Scotto). The latter and his family moved to Russia in 1786 (in fact, not only Carlo's family, but also the families of his relatives – likewise artists by trade and also named "Scotti" – moved to Russia around this time, as if following a chain reaction).
Besides Giovanni Battista, Carlo Scotti had a younger son Domenico (in Russia – Dementi Karlovich Scotti) who also became a well known Russian artist (historical painter) at a later time.
Briefly after his arrival to Russia Carlo Scotti obtained commissions to decorate interiors of various St. Petersburg palaises. Assisting him in that task was his ten-year-old son Giovanni Battista. The collaboration between father and son continued until the end of 18th century (it was exactly around this time that the young artist painted our miniature. Work of this kind was surely Giovanni's beloved spare-time activity in order to earn some pocket money).
By the beginning of 19th century Giovanni Battista was already a known decorator who was receiving personal commissions. His name is to be found among the decorators of the most prominent buildings of the Russian capital: Pavlovski Palais, Alexandrovski Palais, Michailovski Palais, Elagin Palais, Bibikov Palais, etc., etc. Among his last works was a decoration project for a pedestal of Alexandrovski Column on the Dvortsovy Square, in front of the Winter Palais (presentday Hermitage). His very last work was the interior decoration of the Headquarters of Guard Corps. Giovanni Battista began this project in May 1830, but became deeply ill in August, and died precipitately on the 1st of November 1830, leaving three children behind: Michail (Michail Ivanovich Scotti, later a well known Russian historical painter, stage designer, watercolorist, and academician), Giovanni junior (Ivan), and one daughter.
For further extensive information on Giovanni Battista Scotti see V.V. Antonov's "Painters-decorators Scotti in Russia" (in "Russian Art of 2nd Half of 18th - 1st Half of 19th centuries. Materials and researches" Moscow 1979, pp. 69-107).
See also our additional images with similar miniatures by Russian artists of that time.

Click here for RUSSIAN PORTRAIT MINIATURES!

We are very grateful to well-known Russian uniformologists Oleg Leonov and Arthur Yushkevich for their generous help

minovap07
Condition: good; in original neoclassical brass frame
Creation Year: 1790s
Measurements: UNFRAMED:6,5x6,5cm/2,6x2,6in FRAMED: 11,7x10,3cm/4,6x4,1in
Object Type: Framed miniature
Style: Portrait Miniatures
Technique: watercolor on ivory
Inscription: see description
Creator: Giovanni Battista Scotti
To see other works by this artist click on the name above!
Creator Dates: 1776 North Italy-1830 St.Petersburg
Nationality: Italian / Russian
We will cover shipping with regular registered mail (delivery between 7-14 days) for this item.

OBS: Austrian mail refunds cases of loss or damage with maximum EUR 500.


Fully insured 2-3 days DHL service available upon request and subject to extra charges: office@wilnitsky.net
Click here for images free of watermark!
Click on images or on

to see larger pictures!