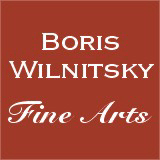 SALE!!! SAVE MONEY !! 1 EUR = 1 USD
# 43471
Robert Lefevre-Attrib. "Antoine Jean Louis Nourry de la Folleville, writer and courtier", 1814/15
14000 EUR
FINAL DISCOUNT PRICE= 14000 USD
( for EUR price see date rate )
Please note: Shipping and insurance costs are not included in this promotion, ONLY ITEM PRICES!
(please note additional Austrian VAT tax applies for transactions concluded within the European Union)
The portrait presented here is showing a ca. 50-year-old (his hairstyle speaks for mid-1810s) gentleman wearing a (corresponding to period of Restoration) uniform of a "marechal-des-logis du roi" (court marshals of King responsible for latter's accomodations in numerous residences - see our comparison image nr.17) and decorated with badges of two French Royal awards - Chevalier Cross of Order of Legion of Honor and introduced by Bourbons in April 1814 (and practically obligatory for officers of Guards and courtiers) "Decoration of The Lily".

According to standard refference source - annual issues of "Almanach royal" from the early period of Bourbon Restoration - among the "marechaux-des-logis du roi" who were then in possession of only (!) Chevalier Cross of Legion of Honor there was single man whose age corresponded to that of our sitter - in April 1814 (begin of Restoration) he was 50-yeas-old; all other "concurents" of his were then in age between 30-35.
His name was Antoine Jean Nourry de la Folleville. On 4th April (sic! see below!) 1814 Louis XVIII made him honorary (sic!) "marechal des logis du roi" and on 9th November 1814 followed his awarding Chevalier Cross of Legion (see our images nr.18-24 with found on Web documents concerning him).

Antoine Jean Louis Nourry de la Follenville was born on 18 Septembre 1763, in Paris, as a son of Guillaume Jean Marie Nourry de la Folleville (1735-?), retired cavalry officer and Chevalier of Order of Saint-Louis and his wife Louise Felicite (nee Dalainville, widowed Carette). In age of 21 he succeeded his late maternal uncle Henri-Louis Dalainville (1717-1788) as a "marechal-des-logis du roi" (patent of 4 April 1788 (reign of Louis XVI)). Details of his life in period of French Revolution and 1st Empire remain still unknown (probably, like thousands of other aristocrats he left Revollutionary France and came back either in 1801/02 (Napoleon's amnesty for emigres) or in 1814, with Bourbons. Just after his comeback to France Louis XVIII rerstored his former patent of a "marechal-des-logis du roi" (exactly 26 years after he received it from King Louis XVI), however as a honorrary one, without obligation to do the work of that (nonetheless, as we see, with a right to wear corresponding uniform!).
He was surely a very educated man - on presented here portrai this fact is underllined through congested bookshelves behind him. Moreover, as shows our image nr.23 he was a dramatist and poet, author of two works published respectively in 1815 and 1821.
Still in 1795 he married Adelaide Therese "Flore" de Planterose (1773-1848), Later their marriage was divorced and he remarried Jeanne Savy de Brassalieres with whom he had daughter Marie Antoinettre Fortunee (the latter married in 1833 cavalry officer Francois Auguste de Channe (not Channes - see image nr.22).
His address in Paris was rue des Francs-Bourgeois, 16 (Marais).
He died on 26 January 1828, in age of 65.

This, of superior quality painting is, in our strong conviction, an absolutely authentic and very typical (for comparison, see our images nr.25-36) work of the well-known French portraitist of the early 19th century, Robert Lefevre.
Robert Jacques Francois Faust Lefevre was born on September 24th 1755 in Bayeux and died on October 3rd 1830 in Paris.
He made his first drawings on the papers of a procureur to whom his father had apprenticed him. With his parents' consent, he abandoned this apprenticeship and walked from Caen to Paris to become a student of Jean-Baptiste Regnault (in whose studio he met and became friends with Charles Paul Landon). At the 1791 Paris Salon he exhibited his "Dame en velours noir", the point of departure for his reputation. Lefèvre made in 1805 the portait empress Joséphine. In 1807, the counterpart to thi spainting - portrait of Napoleon - was manufactured by Louis-Andre-Gabriel Bouchet. Napoleon gave both paintings to the city of Aachen in 1807, where they are today in the city hall and decorate the entrance hall.
Lefevre's other portraits of Napoleon, Josephine, Madame Mére, Guerin, Carle Vernet (now in Louvre) and Pope Pius VII made him a fashionable portrait artist and one of the main portraitists of the imperial personalities, a reputation sealed by his portrait of Napoleon's new wife Marie-Louise.
On the Bourbon Restoration, Robert Lefevre painted a portrait of Louis SVIII for the Chambre des Pairs and received the cross of the Legion d'Honneur, as well as the title of the First Painter to the King, losing the latter in the July Revolution.
Provenance: antique store, Cannes, France

mifeb27ap15
Condition: good; in original Empire frame
Creation Year: 1814/15
Measurements: UNFRAMED:73,5x61,0cm/28,9x24,0in FRAMED: 91,0x78,5cm/35,8x30,9in
Object Type: Framed oil painting
Style: 19th century paintings
Technique: oil on canvas
Inscription: probably signature remainders on armchair; verso: stamp of Belot (Parisian seller of art supplies)
Creator: Robert Jacques Francois Faust Lefevre
To see other works by this artist click on the name above!
Creator Dates: 1755 Bayeux-1830 Paris
Nationality: French
SHIPPING COSTS UPON REQUEST:
office@wilnitsky.net
Click here for images free of watermark!
Click on images or on

to see larger pictures!