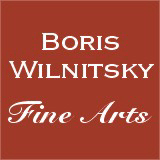 SALE!!! SAVE MONEY !! 1 EUR = 1 USD
# 43446
Stanislaw Marszalkiewicz "Russian "leib-medik" Yakov Vasilievich Villie-2nd", rare miniature, 1830
ON REQUEST
( for EUR price see date rate )
Please note: Shipping and insurance costs are not included in this promotion, ONLY ITEM PRICES!
(please note additional Austrian VAT tax applies for transactions concluded within the European Union)
THE SELLER WILL COVER SHIPPING WITH REGULAR MAIL FOR THIS ITEM!

We are dealing here with a rare miniature portrait of the celebrated Russian "leib-medik" (personal physician; CLICK HERE) of Grand Duke Michail Pavlovich and his wife, Grand Duchess Elena Pavlovna - Scottish-born James Wylie, in Russia called Yakov Vasilievich Villie the 2nd (besides a lithographic one only one other, showing this man shortly before his death (see our image nr.13) is known). Authentic legends on verso and comparison with aforementioned lithograph from the 1840s (see our images nr.11-12) dismiss any doubts about his identity.
Moreover, the sitter's awards - the neck cross of Russian Order of St.Anna of 2nd class, the chest cross of the Russian Order of St.Vladimir of the 4th class and the Russian silver medal "For Turkish War of 1828/29" (established on 1st October 1829) dangling on a "Georgievsky" ribbon fully correspond with those Villie the 2nd possessed in 1830 - in next year, 1831 he was awarded St.Vladimir of 3rd class (neck cross!) and since 1832 he was additionally in possession of the medal "For capture of Warsaw" (for participation in Polish Campaign of 1830/31).
In 1840 we meet him with a much richer set of awards (see again image nr.11).

Yakov Vasilievich Villie the 2nd was a nephew of the famous Russian "leib-medik" of Alexander I, Scottish-born Baronet James Wylie (in Russia called Yakov Vasilievich Villie the 1st (1768-1854; see our image nr.20 with his biography and CLICK HERE).
He was also born as James Wylie, in 1795, in Dundee, Scotland as a son of Wylie the 1st's older brother William Wylie (1766-1827) and his wife Ann Stuport. He studied medicine in Edinburgh, worked in Scotland for some time, before he arrived to St. Petersburg in May of 1817 where his uncle was a leading doctor. He easily passed the examination at the Medical-Surgical Academy for a licence for medical practice in Russia and obtained a job of an intern at Military-Ground Hospital, together with rank of a collegial councillor.
He transformed his Scottish name to Russian "Yakov Vasilievich Villie the 2nd".
To be able to work without the help of an interpreter he soon learned Russian.
His career was very successful (without any doubt due the help of his uncle): in March of 1820 he was appointed chief-doctor of th eGuards cavalry, one year later was raised to the rank of a "nadvorny sovetnik" (court councillor), in 1823 he became inspector of ambulances of infantry regiments of the Guards, and in March of 1824 followed his appointment to "leib-medik" of Grand Duke Michail Pavlovich and latter's wife (he remained in that function until the death of Grand Duke, in 1849).
Villie the 2nd accompanied the Grand Duke in all of the latter's trips and was with him in the Russian Field Army during the Russo-Turkish War of 1828/29 and during the depression of Polish Uprising of 1830/31.
In 1830s he was raised to rank of "deistvitelny statski sovetnik" (real state councillor) and due to the recommendation of the Grand Duke he also obtained title of a "honorary leib-medik".
On 4th November 1843, during the Grand Duke's visit to London, Villie was awarded title of "Sir" (2nd Baronet Wylie) by Queen Victoria; see image nr.18..
Still in 1830 (sic!) in St.Petersburg he married the 16 years younger daughter of another court physician, former "leib-medik" of widowed Empress Maria Fedorovna, Ivan Fedorovich Ruel (von Ruehl; see our image nr. 21) - Vera Ivanovna Ruel (1811-1893) who gave birth to their three children (see image nr.19; one of them - Michael Yakovlevich Villie (1838-1918) - became well-known Russian artist (see our web # 39248).
Villie the 2nd died on 9th October 1850 and was buried at Smolensky Luteransky Cemetery in St. Petersburg (see our image nr.22).
In 1908 his son, aforementioned artist M. Ya. Villie, presented 43 copies of letters to library of St.Petersburg Military-Medical Academy which his father addressed to his friends and relatives in Scotland in his first two years of Russian stay (1817-1818). Only in the year 2000 these letters, written in illegible English were finally decoded by Scottish amateur-historian Gordon Kerry, Russian translator Yu. P. Bondarenko and before all Russian historian-archivist Dr. S. N. Iskuel. These texts were translated to Russian (CLICK HERE and see pp. 13-19; also see our image nr.23).

From the same estate (descendants of Scottish family Wylie) another miniature portrait came to the auction sale (see our image nr.25) where we purchased the miniature on view here. It is the miniature portrait of Villie the 2nd's wife, Vera Ivanovna (see our web # 43447. It was painted in 1837 by French miniaturist Hippolyte Chapon. As we suppose in our text to # 43447 it was executed by the artist in St. Petersburg. Probably both portraits - the husband's one presented here from 1830 and that of the wife from 1837 were brought to Great Britain in 1843 by Yakov Vasilievich himself, who presented them to his Scottish relatives.

Signed "S.Marszalkiewicz" this miniature on ivory of superior quality is an important work of well-known Polish miniaturist (also known as author of numerous Russian portraits) Stanislaw Marszalkiewicz. He portrayed our Dr. Villie surely during latter's stay in 1830 in Poland (see above).
Stanislaw Marszalkiewicz (1789 Warsaw - 1872 Warsaw) was a pupil of Polish court artist Marcello Bacciareli and, from 1816, a pupil of A. Brodowski. He was primarily a miniaturist working, as Thieme-Becker writes, in all techniques of this genre (watercolor and gouache on ivory, paper, vellum, oil miniatures on metal, wood and canvas). Besides that he also produced lithographic portraits. According to Schidlof, Marszalkiewicz was the best Polish miniaturist who painted the portraits of the Polish middle and upper class (among others, also a great number of military portraits! - B.W.). His miniatures of the first period are noticeably influenced by Isabey, whilst his later works show the influence of the Viennese School.
Works of Stanislaw Marszalkiewicz can be viewed in various Polish and international museums.
For another portrait of Russian "leib-medik" in our possession see our web # 36110.
Condition: good; in original frame
Creation Year: 1830
Measurements: UNFRAMED:8,0x6,5cm/3,1x2,6in FRAMED: 14,0x12,0cm/5,5x4,7in
Object Type: Framed miniature
Style: Portrait miniatures
Technique: watercolor on ivory (oval)
Inscription: signed: S Marszalkiewicz.; old legends on verso
Creator: Stanislaw Marszalkiewicz
To see other works by this artist click on the name above!
Creator Dates: 1789 Warsaw-1872 Warsaw
Nationality: Polish
We will cover shipping with regular registered mail (delivery between 7-14 days) for this item.

OBS: Austrian mail refunds cases of loss or damage with maximum EUR 500.


Fully insured 2-3 days DHL service available upon request and subject to extra charges: office@wilnitsky.net
Click here for images free of watermark!
Click on images or on

to see larger pictures!