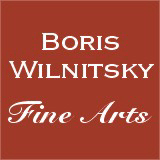 SALE!!! SAVE MONEY !! 1 EUR = 1 USD
# 41415
Josef Kreutzinger "Major Valentin von Veigel from the Austrian 2nd Dragoons", oil on canvas, 1808
28000 EUR
FINAL DISCOUNT PRICE= 28000 USD
( for EUR price see date rate )
Please note: Shipping and insurance costs are not included in this promotion, ONLY ITEM PRICES!
(please note additional Austrian VAT tax applies for transactions concluded within the European Union)
Executed in 1808, it is a large portrait of Major of the Austrian 2nd Dragoon Regiment, Valentin Josef von Veigel (for the authentic legend on verso of the portrait, see our image nr.19). Although unsigned, it is without doubt (for comparison, see our images nr.30-36) an original work of Vienna's leading, early 19th-century portraitist Josef Kreutzinger.

The aforementioned legend on verso of the portrait refers to the officer as "Obristwachtmeister (major in charge of regiment's garrison and finance affairs), Valentin Josef von Veigl.
The Austrian reference sources (especially the "Militär-Schematismus des Kaiserthum Österreich" and "Die Reiter Regimenter der K.K. Österreichischen Armee"; see our images nr.21-22) name only one officer by this name: he served in ranks of the 2nd Dragoon Regiment "Hohenlohe-Ingelfingen" in 1808 and was "Premier-Major" (1st major) - Valentin von Veigel (or Veigl). In 1809, during the Austrian Campaign, he fought against the French in ranks of this regiment; was present at the battlefields of Aspern-Essling (21-22 May 1809) and Wagram (5-6 July 1809) and distinguished himself on June 5, 1809 (see our image nr.22).
In late 1809, he was promoted to lieutenant-colonel and in 1810 transferred (retaining his rank) to the 8th Cuirassier-Regiment. In 1813, he was promoted to colonel and concurrently appointed Commander of the 8th Cuirassiers. In this function, he led his regiment at the battles of Dresden (26-27 August 1813) and Leipzig (16-19 October 1813; see our image nr.25).
A few weeks after the Battle of Leipzig, he retired from the military service (in December 1813, new provisional commander, Lieutenant Fieldmarshal Nestitz, was appointed to the 8th Cuirassiers; this position was soon filled by Colonel Seymann and, shortly thereafter, Colonel Alfred Prince zu Windisch-Graetz). Veigel's early retreat (in "our" 1808 (i.e. 5 years before his retirement) portrait, he is still a rather young man) could only be explained by either a serious wound or a progressing illness.
Shortly after his retreat, in 1814, Kaiser Franz I awarded him the noble predicate "von Kriegslohn" ("Kriegslohn" literally means "war reward" in German).
Several months later, on October 9, 1814, pensionary colonel Valentin Veigel von Kriegslohn passed away.
His son, also Valentin (Valentin Veigel von Kriegslohn-junior), was born in 1802 and died in 1863 as a (pensionary from 1859) Lieutenant-Fieldmarshal of the Austrian Army. He began his service in 1814 (clearly, following his father's death) as a 12-year-old Unter-Lieutenant (2nd lieutenant) of his father's 8th Cuirassiers.

It is interesting to add that, in "our" portrait, one sees the landscape which can be that of the vicinity of Moravian town Gaya (now Kyjov, Czech Republic) - a place, where the 2nd Dragoon Regiment was stationed from January 30 until August 1808.
Josef Kreutzinger (also Kreuzinger; 1757 Vienna - 1829 ibidem) studied from 1768 at the Viennese "Academy St. Anna" (Academy of Fine Art) and after 1774 was strongly influenced by Viennese Neoclassical historical painter and portraitist Friedrich Heinrich Fueger who arrived in Vienna this year. Kreutzinger became Fueger's pupil immediately. After a short stay in Munich and several months in St. Petersburg (1793), Kreutzinger returned to Vienna where he later became a sought after portraitist of high society and court (he was also appointed"Hofkammermahler" (court artist)). His works of this period demonstrate a strong influence of English portraitists of the 18th century - Lawrence, Reynolds and Gainsborough. From Lawrence originates the "en-face" representation of faces with a sidewards glance and upper body facing in the opposite direction in three-quarters portraits. Reminiscent of Gainsborough are portraits where the depicted person stands next to their horse. Besides royalties and high aristocracy Kreutzinger's clientele consisted of military persons, scholars and artists. Later he also portrayed representatives of Viennese bourgeosie. He was also active as engraver and portrait miniaturist.
In 1936 one of Vienna's streets was named in Josef Kreutzinger's honor - Kreutzingergasse in the Viennese 12th district.
CLICK HERE FOR OTHER WORKS OF THIS ARTIST IN OUR POSSESSION

Provenance: heirs of family Veigel von Kriegslohn, Vienna; Auction House "Dorotheum", Vienna, October 19, 2017, Lot 1282 (see our image nr.39)

mimar02ap17
Condition: good; unlined; in original Empire frame
Creation Year: 1808
Measurements: UNFRAMED:99,0x81,0cm/39,0x31,9in FRAMED: 120,5x102,5cm/47,4x40,4in
Object Type: Framed oil painting
Style: Old Master paintings
Technique: oil on canvas
Inscription: verso is titled and dated "1808"
Creator: Josef Kreutzinger
To see other works by this artist click on the name above!
Creator Dates: 1757 Vienna-1829 Vienna
Nationality: Austrian
SHIPPING COSTS UPON REQUEST:
office@wilnitsky.net
Click here for images free of watermark!
Click on images or on

to see larger pictures!