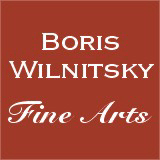 SALE!!! SAVE MONEY !! 1 EUR = 1 USD
# 39013
Aimee Brune (1803-1866) "Lady in green turban", outstanding portrait!!, 1834
30000 EUR
FINAL DISCOUNT PRICE= 30000 USD
( for EUR price see date rate )
Please note: Shipping and insurance costs are not included in this promotion, ONLY ITEM PRICES!
(please note additional Austrian VAT tax applies for transactions concluded within the European Union)
We purchased this painting on August 15th 2014 through online bidding at US auction house "Apple Tree" (Newark, Ohio; see our image nr.11). This acquisition put an end to our 20-year-long "struggle" with attribution of yet another painting from our collection - our web # 38680. This latter work, though unsigned, is of superior quality. For 20 years it was thought to be work of a 1st-class German (the blond sitter's looks appear to be very German!) artist from the circle of Friedrich Wilhelm von Schadow (1788 Berlin - 1862 Dusseldorf). This presumption was frequently supported by one or another German art historian visiting our gallery.

Therefore, our astonishment knew no bounds, when we accidentally "stumbled upon" the painting, which is presented here (to be precise, we discovered it while browsing through the Web site of invaluable.com, in search of possible purchases). We noticed that it was a signed (!) painting literally one minute before the auctioneer released it to general public. In the wink of an eye, without contemplating a second, we made the online bid, which was many times higher than the starting price, and in a matter of thirty seconds came into possession of this outstanding portrait.
In our eyes, this portrait was outstandingly valuable not only due to the splendid quality of its execution, but also due to the fact that it was fully signed by the author and - what's more - dated: A. Brune Pages /1832. It was the "twin-brother" of our web # 38680.
Aimee Brune, nee Pages, was born in 1803 in Paris and died ibidem in 1866. She was a pupil of Charles Meynier. Brune debuted in Parisian Salon in 1822 with "Psyche enleve par Zephir". In 1831 she was awarded a second class medal of the Salon and, in 1841 - a first class medal.
In 1833 she married Parisian artist Christian Brune (1793-1849) and since this date signed with her double name - Brune Pages.
She painted portraits, genre and historical paintings in academical style.
Today, works of Aimee Brune belong to museum collections of Aix-en-Provence, Ales, Bordeaux, Le Puy, Orleans, Troyes, Versailles, Louvre.
We would like to add the following quotation from Wendelin Guenther's book "Women Art Critics in Nineteenth-Century France: Vanishing Acts" (University of Delaware Press, 2013):
"…Anne Brune (née Pages) was probably one of the most successful and respected woman artists of the time: her practice was varied, ranging from history painting and genre scenes to portraiture. She is mostly forgotten today, her artwork buried in French museums and her portraits appearing only occasionally on the European art market. However, one measure of her success was the fact that her paintings were engraved to be widely distributed as was, for instance, her "Leonardo poignant la Joconde" (1845), which was engraved by Charles Lemoine. She was also the recipient of commissions, and in 1837 she delivered for Versailles a copy of the 1729 "Portrait of Marie-Anne de Bourbon-Condé (dite Medemoiselle de Clermont)" by Jean Marc Nattier… Once again Madame Brune is singled out for the craze that her portraits created. Women gathered around her portraits in great numbers at the Salon because her talent brought her a flock of new clients…".
Our images nr.12-17 show several other works of this artist. See also our web # 30001.

minov07ap14
Condition: good; one minimal patch on verso (professionally restored dot-like hole; nothing is visible on the front of the painting); in original frame
Creation Year: 1834
Measurements: UNFRAMED:81,5x65,0cm/32,1x25,6in FRAMED: 101,0x84,8cm/39,8x33,4in
Object Type: Framed oil painting
Style: 19th century paintings
Technique: oil on canvas
Inscription: signed and dated: A. Brune Pages /1834.
Creator: Aimee Brune
To see other works by this artist click on the name above!
Creator Dates: 1803 Paris-1866 Paris
Nationality: French
SHIPPING COSTS UPON REQUEST:
office@wilnitsky.net
Click here for images free of watermark!
Click on images or on

to see larger pictures!