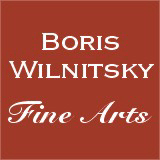 SALE!!! SAVE MONEY !! 1 EUR = 1 USD
# 36227
Hippolyte Lecomte "Ambulance de troupes français (1792)", rediscovered monumental painting!!, 1835
100000 EUR
FINAL DISCOUNT PRICE= 100000 USD
( for EUR price see date rate )
Please note: Shipping and insurance costs are not included in this promotion, ONLY ITEM PRICES!
(please note additional Austrian VAT tax applies for transactions concluded within the European Union)
In "25th November 2011"-Sale Catalogue of Berlin auction house "Galerie Bassenge" our attention was drawn to (offered under nr.6121; see our image nr.89) monumental (113x144 cm) oil on canvas painting by the very well-known French artist of the first half of the 19th century, Hippolyte Lecomte. This superior quality work was in untouched (by any restorer) condition (there were only few minimal paint losses and regenerated varnish that are usually typical signs of a prior attic storage in a villa or castle), and was brought to auction by the members of (living not far from Berlin for generations) family Tackmann (on verso of the painting, we discovered old property notice: "Soph.(ie) Tackmann, Plau" (Plau is a town in the German province Mecklenburg-Vorpommern, neighboring the province Brandenburg surrounding Berlin)).The appearance of such a remarkable work of Lecomte at the art market was already somewhat of a sensation - we were unable to find anything none of the kind in auction records (neither in quality nor in size) of the last 30 years. Moreover such monumental and multi-figured painting, dedicated to Lecomte's favorite theme - Napoleonic Epoch - could not be one of his ordinary works and could thus well belong (alike his large paintings decorating rooms of Versailles - see our images nr.51-70) to his main creations.

Our research was brief - in catalogue of Parisian Salon of 1835 (same year as the painting's execution date) we discovered this very work: (No.) 1290 - "Ambulance de troupes français étbalie á l'entrée d'un village de la frontière, aprés un combat contre les Autrichiens (année 1792)" (see our image nr.48). The following research has led us to two mentions of this work in other resources.
In the first one (see image nr.49 with clips from "Annales du Musée /et de l'École Modernedes Beaux-Artes, on Recueil… par C.P. Landon /Salon de 1835" Paris 1835) we read: "… M. Lecomte (Hippolyte) ne s'est pas montré vigoureux coloriste dans le quarte tableaux de son exhibition de 1835. Son "Ambulance de troupes français en 1792", a cependant attire davantage des connaisseurs que ses deux tableaux inspires de Walter Scott et son "Combat de Cavalerie français et russe" (English: Mr. Lecomte (Hippolytus) does not show strong colorist tendency in the fourth exhibition of his paintings of 1835. His "Combat Support Hospital of French Troops in 1792" however attracts connoisseurs in the same way as his two other paintings inspired by Walter Scott and his "Battle of French and Russian Cavalry".
The second citation was borrowed by us from "Revue Anglo-Française /sous la direction /de M. de la Fontenelle de Vandore / tome troisième" Poitiers 1835 (see our image nr.50): "…Beaux-Artes - Salon de 1835 - …7e lettre - to Miss Caroline - Paris, le 21 avril… "Ambulance de troupes français après un combat contre les Autrichiens (1792), par M. Lecomte. Groupes variés, bien distribués, jolis episodes, du mouvement, des expressions vraies sont les qualités qui recommendant ce tableau. Les figures sont bien paintes, bien dessinées a l'exception, toutefois, du dragon prés la colonne. Ce dragon - la est court et raide, et ses jambes ressemblent parfaitment à deux poteaux…" (English: "French Combat Support Hospital after a battle against the Austrians" by Mr.Lecomte. Variety of subjects, their masterful distribution, interesting episodes, overall movement, and true expressions - all make this painting remarkable. The figures are all well-painted, with an exception of the dragoon by the column. The legs of this dragoon are short and stiff and resemble two poles."
It remains a secret how this work (very important for the artist's oeuvre) appeared in Plau, a small Prussian town, far away from Paris (did it end up in Plau as a trophy of Franco-Prussian war of 1870/71?). In any case, this "exile" was of an advantage to us - had this painting appeared in the Parisian antique trade, we would have no chance to acquire it - it would immediately been bought by the French State.

The depicted scene dates from the early period of the French Revolutionary Wars (see images nr.71-75 ), precisely to Campaigns of 1792. During this year the French fought against Austrians (the war between them was declared on 20th of April 1792), Prussians and other allied powers. The main points of Franco-Austrian conflict (see again the title of painting in Salon Catalogue) were Siege of Lille (entirely different topography than in our case!) and the Battle of Jemappes near Mons (nowadays Belgium) on 6th November 1792 (see our images nr.76-79). A village inn building typical for Belgian architecture on the right, Flemish-looking locals, army officers autumnally dressed in "redingotes" by the column and, before all (!) the same landscape in the background (compare with modern photo of area by Jemappes - see image nr.80) - all these hints allow us to maintain that we are dealing here exactly with this event - the painting shows a square of a small village not far from Jemappes adapted to serve as a French combat support hospital ("Ambulance") on November 6th 1792."
Hippolyte Lecomte (1781 Puiseaux - 1857 Paris) was a pupil of Jean-Baptiste Regnault and Pierre-Antoine Mongin. He regularly exhibited at the Salon between 1804 and 1847, and received a first class medal as a genre painter in 1808. His reputation was based above all on his historical landscapes. Apart from a few contemporary subjects, for example the "View of Lake Garda" (exh. Salon in 1806; now in Chateau de Malmaison) which shows the Empress Josephine abandoning her carriage in the face of enemy artillery, his subjects were taken from an idealized view of the Middle Ages. With Alexandre Millin-Duperreux (1764-1843) he formed a connection between historical landscape and the "Troubadour Style" (French artistic movement idealizing atmosphere of the Middle Ages). His works combine landscape and contrived light effects with the trappings of chivalry fashionable under the Consulate and the Empire. His reputation was enhanced by "Two Crusaders Leaving for the Holy Land" (Salon 1804) which was bought by Josephine for the gallery of Malmaison. Nevertheless his main achievement was the series of large scale paintings dedicated to military events of French Republic and First Empire, many of which today decorate the walls of Versailles.
Lecomte's wife, born Camille Vernet, was the sister of the painter Horace Vernet; the caricaturist Jean Ignace Isidore Gerard (better known as "J.J. Grandville") worked in Lecomte's studio. His son, Charles Emile Hippolyte Lecomte-Vernet, was also a noted painter.
Our images nr.81-88 show Hippolyte Lecomte's works offered in the last years at the art auction market - all predominatly small paintings.

mimai16ap12
Condition: good, unlined
Creation Year: 1835
Measurements: UNFRAMED:113,0x144,0cm/44,5x56,7in FRAMED: 133,0x164,0cm/52,4x64,6in
Object Type: Framed oil painting
Style: Battle paintings
Technique: oil on canvas
Inscription: signed and dated: H-te Lecomte, 1835
Creator: Hippolyte Lecomte
To see other works by this artist click on the name above!
Creator Dates: 1781 Puiseaux-1857 Paris
Nationality: French
SHIPPING COSTS UPON REQUEST:
office@wilnitsky.net
Click here for images free of watermark!
Click on images or on

to see larger pictures!