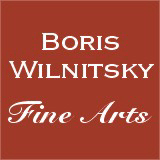 SALE!!! SAVE MONEY !! 1 EUR = 1 USD
# 36001
"Cecilia of Sweden", M.M.Daffinger and E.Th.Peter, Master and Pupil, Original and Copy, SENSATION!!!
65000 EUR
FINAL DISCOUNT PRICE= 65000 USD
( for EUR price see date rate )
Please note: Shipping and insurance costs are not included in this promotion, ONLY ITEM PRICES!
(please note additional Austrian VAT tax applies for transactions concluded within the European Union)
THE SELLER WILL COVER SHIPPING WITH REGULAR MAIL FOR THIS ITEM!

Two identical portraits of Princess Cecilia of Sweden, daughter of King Gustav IV Adolf and future Grand Duchess of Oldenburg. Unique case: two outstanding works of the two best Viennese portrait miniaturists of the 19th century.
The first one is a premium quality work of the great Austrian miniaturist Moritz Michael Daffinger. This large miniature with a portrait of a young Princess Cecilia of Sweden (1807-1844; for her biography in Wikipedia CLICK HERE) is one of the very best pieces in our collection of over five thousand portrait miniatures.
The second miniature is a copy after the aforementioned work, painted by Daffinger's best pupil and assistant Emanuel Thomas Peter (for latter's other works in our possession and for his biography click here).
It is a typical case: when a sitter or another family member desired to have a replica of a portrait, he or she would re-commission either the author of the original, or one of his best successors. In our instance, it was Daffinger's best successor Emanuel Thomas Peter, who was employed to execute the replica. One finds quite a few works that Peter copied after his teacher, but NEVER the two works at once: an original and a copy that are joined together in one collection.

IT IS AN ABSOLUTELY RARE OCCASION THAT WOULD BE HIGHLY INTERESTING FOR EVERY MUSEUM OR PRIVATE COLLECTION!!!

Ten years long we believed to deal with a portrait of an anonimous young high-aristocratic lady from Vienna. On 6th March 2012 we received from one of our friends an email with attached photos of a second (!) Peter's copy after Daffinger's miniature (see our image nr.26). This replica belongs to collection of Warsaw National Gallery (Muzeum Narodowy), and authentic old inscription on verso provides name of the young lady - Cecilia, Princess of Sweden (1807-1844), Grand Duchess of Oldenburg, daughter of Swedish King Gustav IV Adolf.
Immediately we began to search for other known portraits of this royalty, and a few minutes later, in the portrait (online) collection of Austrian National Library we found a lithograph by Josef Kriehuber after...our miniature of Daffinger! (see image nr.27). On this lithograph Kriehuber names Cecilia "Gro▀herzogin von Oldenburg" (although on the original Daffinger's portrait she is still inmarried girl), what means this lithograph was made after (!) her wedding (5th May 1831) with Grand Duke Paul Friedrich August of Oldenburg,

In 1820s, in Vienna (city where Daffinger was active) lived Cecilia's elder brother, Gustav, Prince Vasa (he was a major-general of Austrian Army). Cecilia herself lived after the death of her mother (1826) together with her older sister Amalia in Karlsruhe nursing their blind grandmother, Markgravine Amalia of Baden. In summer of 1829 both princesses were invited by their elder brother and came to Vienna. In August-September they stayed in Gustav's appartment in Royal Castle Schonbrunn, from October 1829 to June 1830 they lived in brother's appartment in Palace Auersperg, in center of Vienna. We are sure Vienna miniaturist Daffinger portrayed our Cecilia in these months of 1829/30 (her dress and hairstyle on this portrait speak in favour of second part of 1820s, in each case not later as 1830!). It is also easy to imagine that just thereafter she (or her brother) commissioned several (who knows how many?!) replicas of this portrait from Daffinger's assistant Emanuel Thomas Peter (probably for this order Daffinger himself recommended Peter to them).
Her future husband Cecilia met first in Juli 1830, in Karsruhe. A few weeks later they announced their engagement, and on 6th December 1830 Cecilia came to Vienna again to prepare herself for appointed wedding, which took place there on 5th May 1831. One and half month later she left Vienna for Oldenburg and never came back....
Moritz Michael Daffinger (1790 Vienna -1849 ibidem) is considered truly the best Austrian portrait miniature painter of all times. He was born as son of the porcelain painter Johann Daffinger, began at the age of 11 years as apprentice at the Vienna Porcelain Manufactory where he studied under Fueger's pupil Michael Weixelbaum. From 1802 he studied at the Vienna Academy under Huber and Maurer. Simultaneously he was one of the best porcelain painters at the Vienna Porcelain Manufactory. Especially popular were his portraits of the Austrian royal family and courtiers, painted on plates, cups and vases. Around 1809 he began to paint portraits on ivory. During the time of the Vienna Congress, Daffinger was already a requested and very appreciated portraitist. The presence of the English portraitist Thomas Lawrence in Vienna during the Congress influenced his art remarkably. Already in the early 1820's Daffinger was portraitist of the royal family and the main noble families of Austria. Works by him can be found in the most important world museum collections and achieve at the international art market very high prices (up to USD 150,000).
Our images nr.28-32 show several other works by Daffinger sold at art auctions in the last years.

Literature: Wilhelm von Eisendecher "Caecilie, Grossherzogin von Oldenburg, geborene Prinzessin von Schweden /Ein Denkmal.", Oldenburg 1845

Provenance: Daffinger's miniature came from a private collection, New York; Peter's miniature was acquired a few years later and formerly belonged to a noble collection, Warsaw

Measurements/Daffinger:UNFRAMED:11,0x8,0cm/4,3x3,1in FRAMED: 13,0x10,8cm/5,1x4,3in
Measurements/Peter: UNFRAMED:10,4x8,0cm/4,1x3,1in FRAMED: 14,2x11,9cm/5,6x4,7in

mimar06ap12
Condition: both miniatures are in good condition; both are in ormolu frames typical for Daffinger's works; Daffinger's framed miniature is set in original leather traveling case; Peter's miniature is set in standing frame
Creation Year: 1829/30
Measurements: UNFRAMED:0,0x0,0cm/0,0x0,0in
Object Type: Framed miniatures on ivory
Style: Portrait miniatures
Technique: Daffinger: oil on ivory; Peter: watercolor on ivory
Inscription: Daffinger's miniature: Daffinger; Peter's miniature: Em. Peter n.(ach) Daff.
Creator: Moritz Michael Daffinger
To see other works by this artist click on the name above!
Creator Dates: 1790 Vienna-1849 Vienna
Nationality: Austrian
We will cover shipping with regular registered mail (delivery between 7-14 days) for this item.

OBS: Austrian mail refunds cases of loss or damage with maximum EUR 500.


Fully insured 2-3 days DHL service available upon request and subject to extra charges: office@wilnitsky.net
Click here for images free of watermark!
Click on images or on

to see larger pictures!