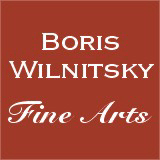 SALE!!! SAVE MONEY !! 1 EUR = 1 USD
# 34865
J.-F. Swebach-Desfontaines "Russians capture French banner at Trebbia (1799)", important oil painting!
90000 EUR
FINAL DISCOUNT PRICE= 90000 USD
( for EUR price see date rate )
Please note: Shipping and insurance costs are not included in this promotion, ONLY ITEM PRICES!
(please note additional Austrian VAT tax applies for transactions concluded within the European Union)
Extremely important military painting showing one of the most significant events of the battle at Italian river Trebbia that took place on 6-8 June (Russian "Old Style") of 1799. In these few days Russo-Austrian Army under command of Field Marshal Alexander V. Suvorov defeated the largely outmanned French Army (so-called Army of Naples) under command of General MacDonald (for latter's monumental portrait in our possession, see our web # 34301).
The depicted scene narrates the factual episode of this battle - the capture of banner of the French 55th Infantry semi-brigade by the soldiers of Moskowski Grenadier Regiment (for articles (in Russian) about Moskowski Grenadier Regiment, see our images nr.25-27; at that time it was under command of General Rosenberg and bore the name "Grenadier Regiment Rosenberg" (image nr.43); our images nr.28-44 provide extensive information about the Battle of Trebbia, as well as its participants - especially interesting are the memoirs of Nikolai Gryaznov, captain of Moskowski Grenadiers - see our images nr.36-42).

Let us try to explain the depicted scene in detail:

The center of the composition shows three Russian soldiers, one of whom (last on the right) is thrusting the flagpole away from the fallen French infantryman. The second Russian soldier - one in steeple-crowned (like mitre) grenadier headgear - is shoving his musket upward to counter the sable strikes of the French dragoon on brown horse. The third (and, as we are certain, main person in this painting) Russian soldier, easily distinguishable by his uniform (unlike other men whose uniforms reveal numerous inaccuracies) of officer of Moskowski Grenadiers (in the heat of battle he pulled on his hat backwards), is aiming his musket at the French dragoon attacking his comrades.
On the right of the aforementioned four characters we see a mounted French hussar (he must be from the 11th Hussar Regiment; our image nr.44 shows the list of MacDonald's troops - there was only one (11th!) hussar regiment). In the far mid-right area of the composition we see French soldiers from one of the "demi-brigades d'infanterie de bataille" (see our image nr.47) rushing to the rescue of their comrades.
A bright spot is drawing the viewer's attention: one sees a white stallion and his killed rider - probably from the French Dragoon Regiment Lorient.
We also see the second Moskowski grenadier: he is the falling (killed? wounded?) soldier behind a brother officer aiming his musket.
Further, in the background, we see a French artillery battery (image nr.19), in the rear of which the described combat is taking place: a canon with two artillerists and their mounted commander (images nr.14-15).
A killed Frenchman lies in the lower left corner (right of his body is also his brown horse with terrified eyes): he is either a cuirassier or a mounted artillerist (rather difficult to define).
And finally, in the far mid-left area, one can see the troops of the (allied) Austrian infantry that is, however, not partaking in the abovementioned combat. They are depicted with yellow banner featuring black two-headed eagle (by positioning the Austrians far afield the author is emphasizing that the victory belonged solely to Russians).

This superior quality battle painting came to the sale at French auction house "Dupont & Associes" in Morlaix (capital of the French province Bretagne) with expertise of Parisian "Cabinet Turquin" as one attributed to Jacques Francois Swebach-Desfontaines (see our image nr.49). This attribution, made by Eric Turquin, world known expert of Old Master paintings (formerly, the head of Old Masters department of Sotheby's London) is highly reliable - our images with other battle scenes by Swebach (images nr.50-69) not only confirm this attribution but - with close reference to Swebach's biography (images nr.70-72) - allow us to maintain that it is a 100% authentic work of this artist, painted (on commission?) during his stay in St. Petersburg (1815-1820).
As it is known, in 1815, after Napoleon's final defeat, Swebach arrived to St. Petersburg on invitation of Count D. A. Guriev (Director of St. Petersburg Imperial Porcelain Manufactory). He remained in this city for five years becoming the chief-artist of the mentioned manufactory.
This painting featuring a rather "unpatriotic" for a French artist scene of Russian victory over French could have only been painted outside of France. We imagine that Swebach produced this painting either shortly after his appearance to Russia (a sort of "recommendation letter"), in order to present it to his new Russian benefactors, or they themselves commissioned the famous newly arrived battle painter to paint exactly this scene with Moskowski grenadiers…
As said above, we recognize here with 100% certainty only two soldiers of this Russian regiment. The rest of the characters in this scene wears uniforms that are difficult to identify. In absence of personal "eyewitness" experience of the Battle of Trebbia Swebach depicted majority of its participants somewhat indistinctly.
The last decisive argument indicating that the painting was not painted "hot on the hills" of the event is the French dragoon's helmet: this model was introduced in French Army only after 1810!
Finally, overall depiction of uniforms - accurate (!), as in case of Moskowski grenadiers, and imprecise, as in case of other characters - convincingly supports the argument that the whole subject matter was chosen not by the artist himself (it was quite unlikely that Swebach had such a solid knowledge of Russian military history) but was ordered (!) from him by someone in St. Petersburg (Imperial family? a certain Russian general? perhaps General Rosenberg himself?).
Jacques-Francois (-Joseph) Swebach (also Swebach-Desfontaines or Swebach de Fontaine) was born in 1769 in Metz and died in Paris in 1823. After being taught the rudiments of drawing by his father, the painter, sculptor and engraver Francois-Louis Swebach, he left Metz for Paris where he studied under Michel H. Duplessis (fl. 1780-99). By 1788 Jacques-Francois had gained a certain reputation for his paintings and drawings of soldiers and horses. He exhibited at the Salon between 1791 and1823 and received a medal in the Salon of 1810. Between 1802 and 1813 he was Premier Peintre at the Sévres porcelain factory and was involved in the decoration of several services. Until ca. 1808 he painted landscapes in collaboration with the French painter Georges Michel.
From 1815 to 1820 he worked (invited by Count Guriev) in St. Petersburg for Tsar Alexander I as Premier Peintre to the Imperial porcelain factory, but continued to send small paintings to the Salon de Paris. During his stay in Russia Swebach achieved a wide popularity among the Russian aristocracy. The works he sent from Russia to the Salon de Paris gained him the favor of critics, who praised his pictures as being full of "wit and refinement" and described him as the "Wouwerman of our time".
Apart from a few official commissions still in France, such as the "Cavalcade and Drive in Barouches" for the Chateau de Malmaison (1800; Montpellier Musée Fabre), he worked for private collectors, who prized his small paintings for the accuracy in the depiction of horses, the proliferation of detail and anecdotes, the precise drawing and the bright colors. He was condemned by his success to repeat the same pictures to please his clients; hunting scenes and horse markets, military convoys and skirmishes. He was a rival of Jean-Louis Demarne in the representation of such scenes, set in brilliantly lit landscapes and portrayed with a precision and naivety reminiscent of Nicolas-Antoine Taunay, although less poetic. He could depict narrative and characterize small group scenes with humor, somewhat in the manner of Louis-Léopold Boilly.
Swebach also produced many engravings; he participated in the "Complete Collection of Historical Scenes of the French Revolution" (1802) and engraved the "French Campaign under the Consulate and the Empire: Album of 52 battles and 100 portraits of Marshals". He collected his graphic works in the "Picturesque Encyclopaedia" (1806).
Works of this artist can be viewed in most important museum worldwide: France, Russia, Germany, USA, etc.
A few words about the possible pre-owners of this painting:
Our image nr.73 shows a clips from Dr. H. Mireur's "Dictionnaire des Ventes D'Art" published in France in 1911. It mentions the 1883 Paris estate sale of certain Naryshkine (famous Russian family of princes and counts Naryshkin; one branch of it lived in Paris in the 19th century), at which Swebach's painting on wood (!) was offered bearing the title "Choc de Cavalerie". Its size was recorded to be 31x61cm. Had Dr. Mireur made a mistake and the painting's size was in reality "our" - 47,7x66.5cm?? In this case, it could have been our painting brought by Naryshkins from Russia sometime before 1883...

Provenance:
Auction house "Dupont & Associes", Morlaix / France, 28th February 2011, lot 6

mijun22ap11
Condition: good; upper part is somewhat bent
Creation Year: 1815/20
Measurements: UNFRAMED:48,7x66,5cm/19,2x26,2in FRAMED: 68,5x87,5cm/27,0x34,4in
Object Type: Framed oil painting
Style: Battle paintings
Technique: oil on panel
Inscription: -
Creator: Jacques-Francois-Joseph Swebach-Desfontaines
To see other works by this artist click on the name above!
Creator Dates: 1769 Metz-1823 Paris
Nationality: French
SHIPPING COSTS UPON REQUEST:
office@wilnitsky.net
Click here for images free of watermark!
Click on images or on

to see larger pictures!