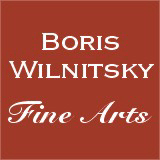 SALE!!! SAVE MONEY !! 1 EUR = 1 USD
# 34301
J-B. J. Wicar-Attrib. "General MacDonald as chief-commander of Army of Naples", monumental painting
69000 EUR
FINAL DISCOUNT PRICE= 69000 USD
( for EUR price see date rate )
Please note: Shipping and insurance costs are not included in this promotion, ONLY ITEM PRICES!
(please note additional Austrian VAT tax applies for transactions concluded within the European Union)
A monumental oil painting showing French division general (and future Napoleonic Marshal) MacDonald as a chief-commander of the so-called Army of Naples (he received this appointment on February 13th 1799).
He is depicted standing on the bank of Bay of Naples with his camping army (tents) on the left and Mount Vesuvius behind him. The city of Naples was captured by the French in January 1799. The peaceful respite lasted only few months, for already in June MacDonald left Naples leading his troops in the direction of North Italy invaded by Suvorov.
On June 22nd at Trebbia, in charge of 36000 men, he attacked Suvorov's 22000-men army but was utterly defeated. This event put an end to his "Italian" epic.

Etienne Jacques Joseph Alexandre MacDonald, Duc de Tarente, was born on November 17th 1765 in Sedan, Ardennes as a son of Neil MacEachen, later MacDonald, who in his turn came from a Jacobite family from Howbeg from the Island South Uist (Hebride); he was even the guide to Prince Charles Edward Stuart during the prince's time holding on South Uist while on the run from government troops after the battle of Culloden, and shared with Flora MacDonald the task of getting him away to Skye. Neil left Scotland with the Prince and seems to have kept up some association with him for a while before accepting a commission in the French Service in the Albany Regiment (lager Ogilvy's) under the name of Neil MacDonald. Finally he settled with his French wife and daughter in Sedan where his son was born.
The boy received a home education and in 1784 enlisted in the Dillon Irish Legion (infantry regiment). He was still in the army when the Revolution broke out. His conduct at Jemmapes in Belgium (November 6th 1792) earned him the rank of a colonel. He was named provisional brigadier general on August 26 1793 and replaced Souhan at the command of the 1st division of the Army of North.
MacDonald was sent to the Netherlands under the orders of Pichegru (1795). His conduct led him to his appointment in 1797 as division general. Sent to Italy in April 1798, under Berthier, he took part in the invasion of Rome, where he became governor. He had to face up to numerous uprisings and an attack from the king of Naples. He marched against the rebels and led the repression at Frossinone. He had to evacuate Rome under the threat of general Mack, but managed to turn the tide and re-occupy the city. In disagreement with general Championnet, MacDonald decided to resign on January 11, 1799. He was then sent to the Army of Naples (sic!).
On his return to France (after defeat at Trebbia and short stay in Genoa), he supported Bonaparte during the coup d'état of 18-Brumaire and commanded the companies present at Versailles. On January 21, 1800 he was named inspector general of the infantry.
The First Consul entrusted him and an army reserve corps with a diversionary mission in the Tyrol. He crossed the Alps in the winter of 1800-1801. In 1801, he was given the ambassadorship to Denmark. On his return in 1804, he was kept away from major posts for having supported Moreau, under whom he had served. In 1807, he was asked to return to the Army of Naples.
In 1809, the Emperor recalled him and integrated him into the army of Prince Eugene during the Austrian campaign. MacDonald contributed to the surrender of Laybach and took an active part in the victory at Raab (June 14, 1809). He joined the Grande Armée outside Vienna for the remainder of the campaign. At Wagram on July 6, he headed a reserve corps which executed a decisive charge. On the evening of the battle, Napoleon hugged him and exclaimed, "General MacDonald! Let us forget the past and be friends! I name you marshal and duke; you have deserved it."
MacDonald, then appointed governor of Gratz, undertook his mission so honorably that the city wanted to pay him 200,000 francs when he left. He refused the gift. In 1810, he replaced Augereau at the head of the 7th corps in Spain. At Manresa, he burned down the city after being received with musket fire.
The following year, he rejoined the Grande Armée, on the way to Russia. At the head of the 10th corps, he defended Riga. He asked the Prussian corps accompanying him to follow him as he retreated, but the Prussian general Yorck defected and signed the Treaty of Tauroggen.
During the German campaign, MacDonald was given the command of the 11th corps. He defeated general Yorck on April 29, 1813 at Merseburg, and was present at Lützen (May 2) and Bautzen (May 20-21). He was beaten on August 26, 1813 at Katzbach. During the Battle of Leipzig (October 16-19, 1813), he commanded the rear guard with marshal Poniatowski. He barely escaped with his life by swimming across the Elster. He fought at Hanau on October 30, 1813, as the French armies withdrew to France. He was sent to Cologne to rebuild an army corps.
MacDonald took part in the French campaign in 1814. He fought general Blücher and distinguished himself at Nangis on February 27, 1814. He approved of Napoleon's abdication. During the first Restoration, he brought Napoleon's first abdication to Tsar Alexander I, pleading the Emperor's cause. Napoleon offered him his Egyptian saber in thanks.
The marshal then rallied to Louis XVIII. Made Peer of France on January 4, 1815, he was named by Louis XVIII to head the troops to defend Paris against Napoleon. When the king finally decided to leave the capital, MacDonald accompanied him to Mehin, and then returned to France. He accepted no post during the Hundred Days. Under the second Restoration, he was named grand-chancelier de la Légion d'Honneur.
From 1830 he lived at his country estate Courcelles-le-Roi (Seine-et-Oise) where he died on September 25, 1840. His tomb is at the Parisian cemetery Pere-Lachaise near the graves of other thirteen marshals of France.


But when was this large portrait painted and by whom?

The lower time margin is surely above the aforementioned date of MacDonald's promotion to chief-commander of the Army of Naples, i.e. February 13th 1799. The portrait seems to be a commissioned work, ordered for a (royal) palace or public building probably in Naples. Theoretically this commission could have been completed either in the 1st half of 1799 (in mid-1799 the Bourbons returned to Naples and remained there until winter 1805-1806 - in this period such commission would have been unthinkable) or sometime between 1806-1815 while Naples was occupied by the French. At first the city was ruled (as King of Naples) by Napoleon's brother Joseph (1806-1808), then by Murat (1808-1815). But one important detail - "heron"-symbol at upper part of sabre's scabbord (see our image nr.12) - provides only possible date: period between late February and early June 1799. Two other "theoretical" periods (1806-1808 and 1808-1815) are out of the question - in 1803 this "heron"-symbol was replaced by "eagle"-symbol!

The name of one particular artist immediately comes to mind, namely that of Jean-Baptiste Joseph Wicar. It is known that all these years (from 1796) Wicar permanently lived in Italy: he spent the first part of year 1799 in Naples (!), then settled in Rome, and in 1806 was appointed by Joseph Bonaparte (then newly affluent King of Naples) Director of the brand-new Art Academy of Naples. In 1810 Wicar returned to Rome where he owned a house, and had an Italian wife.
Comparison with other works of this artist, especially his (mostly monumental!) portraits of high-powered Neapolitan dignitaries of Napoleonic epoch (see our images nr.52-58) convincingly supports our assumption that this large painting is another (thus far unknown to art historians!) work of Wicar.
Jean-Baptiste Joseph Wicar (also Vicar, Vicart) was born in 1762 in Lille and died in 1834 in Rome. He began his career as a pupil of L. G. Gueret (1772/78) and L. Watteau at the "Ecole de dessin" in Lille; in 1782 came to Paris where he became a pupil of Lebas and (especially) of J.-L. David. In 1785 he accompanied David to Italy. In 1786-1793 Wicar lived in Florence, where he made countless preparatory drawings for what he looked forward to publish as series of engravings titled "Tableaux, statues, bas-reliefs et camees de la Galeria de Florence at du Palais Pitti" (this cycle was published in four volumes in 1789, 1792, 1802, and 1807). In 1794 he was appointed member of "Commission du Conversatoire des Beaux-Arts" and had to return to Paris.
In 1796 Napoleon sent him back to Italy assigning Wicar to select art works in order to subsequently transport them to France (essentially confiscation). He executed his mission in Milan, Genoa, Florence and, finally, in Naples (as we mentioned above, he spent the first half of 1799 in this city), returning to Rome at last. In spite of his rather embarrassing task Wicar was highly respected by the expatriate artists living in Rome, and received numerous commissions from the Vatican. In 1805 he was granted membership at the Accademia di San Luca.
Works of Jean-Baptiste Joseph Wicar can be seen in museums of Lille, Dresden, Moscow, Rome (also at the Vatican), Naples, etc.
Our images nr.64-71 show a number of other paintings by this artist offered at international art auction market in the last years.

Provenance:
auction house "Osenat", Fontainebleau, December 5th, 2010, lot 173

P.S1.: see also our web # # 30486

*Framed measurements of the painting will be provided upon request.

mifeb24ap11
Condition: good
Creation Year: 1799
Measurements: UNFRAMED:170,0x130,0cm/66,9x51,2in
Object Type: Framed oil painting
Style: Old Master paintings
Technique: oil on canvas
Inscription: -
Creator: Jean-Baptiste Joseph Wicar
To see other works by this artist click on the name above!
Creator Dates: 1762 Lille-1834 Rome
Nationality: French
SHIPPING COSTS UPON REQUEST:
office@wilnitsky.net
Click here for images free of watermark!
Click on images or on

to see larger pictures!