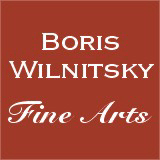 SALE!!! SAVE MONEY !! 1 EUR = 1 USD
# 33257
Louis-Francois Lejeune-Attrib. "Capitulation of Ulm", extremely important Napoleonica! 1806/07
120000 EUR
FINAL DISCOUNT PRICE= 120000 USD
( for EUR price see date rate )
Please note: Shipping and insurance costs are not included in this promotion, ONLY ITEM PRICES!
(please note additional Austrian VAT tax applies for transactions concluded within the European Union)
20th of October, 1805. Frosty autumn day. The rain, which poured constantly in the last hours, has suddenly faded away (see image nr.20 and compare this painting with the one by Wilhelm Kobell - image nr.23). And, although the emperor is wearing his overcoat, the soldiers are setting up a fire, for the emperor and his entourage are about to spend a whole day on this hill.
The whole hillside on the left is occupied by Garde Impériale (see image nr.11) - closer to our view are two columns of the 1st Regiment of Grenadiers-á-Pied, behind them are two columns of Chasseurs-á-Pied. This hill is called Kienlesberg; it is a lower western part of the mountain Michelsberg that lies directly outside of the German town Ulm (the hill is blocking the town view in the painting).
Napoleon is depicted surrounded by his staff. The first (on his left, image nr.7) young division general (red scarf!) wears a moustache. Only two young persons from the emperor's inner circle of that period wore a moustache: Napoleon's adoptive son, Prince Eugène de Beauharnais and Jean Rapp. But, in October 1805, both were still in rank of brigade generals, becoming division generals at a later date (Rapp - on December 24th 1805, and Beauharnais - in 1806). This discordance can be explained by a simple argument: since (as we will prove below) the painting was painted between late December 1805 and early autumn 1807, its author chose "to dress" this young man in uniform relevant to the time of this painting's execution.
The next man (second on emperor's left, image nr.8) wears a uniform of brigade general (two stars on epaulettes, blue (!) scarf). He is Napoleon's loyal friend (and his eternal companion on St. Helena up to emperor's death) and is called Henri-Gratien Bertrand. And, finally, the third man on the emperor's left standing at respectful distance of 2-3 meters (image nr.9) is the colonel of General Staff by the name Vallonge.
But who is this corpulent man, standing with his back to us on Napoleon's right side (image nr.10)? He just dismounted a horse at the foot of the hill (see aide-de-camp holding his gray stallion by bridle - image nr.18) and ascended to emperor, in order to report to him that the front column of surrendered Austrians already exited the town gate, and that defeated generals - Field-marshal Karl Mack and his staff - are about to come up to the hill. The man with his back turned is Marshal Michael Ney, who the day before, i.e. on October 19th, obtained emperor's order to personally oversee the act of capitulation of Austrian 23,000-men-garrison of Ulm.
*(This step-by-step reconstruction of the foreground group was offered by one of our advisors, specialist in Napoleonica).

The scene represents the final stage of the so-called "Ulm Campaign" (see our images nr.25-28 with clips from Wikipedia) which lasted almost a month. The "Ulm Campaign" consisted of a series of French (and Bavarian) military maneuvers and battles to outflank and capture Austrian Army in 1805 during the War of the Third Coalition. It took place in the vicinity of and inside the Swabian (then Bavarian) city of Ulm. The French Grand Armée, led by Napoleon Bonaparte, comprised 210,000 troops organized in seven corps, and hoped to knock out the Austrian army in the Danube before Russian reinforcements could arrive. Through rapid marching, Napoleon conducted a large wheeling maneuver that captured an Austrian Army of 23,000 under Field-Marshal Mack on October 20th at Ulm, bringing the total number of Austrian prisoners in the campaign to 60,000. The campaign is generally regarded as a strategic masterpiece.
The victory at Ulm did not end the war, since a large Russian army under Kutuzov was still near Vienna. The Russians withdrew to the northeast to await reinforcements and to link up with surviving Austrian units. The French followed and captured Vienna on November 12th. On December 2nd, the decisive French victory at Austerlitz effectively removed Austria from the war. The resulting Treaty of Pressburg in December brought the Third Coalition to an end and left Napoleonic France as the major power in Central Europe, leading to the war of the Fourth Coalition with Prussia and Russia the next year.
However, we somewhat leaped ahead. By night on October 14th 1805, two French corps were stationed in the vicinity of the Austrian encampments of mountain Michelsberg, right outside of the Ulm. Austrian chief-commander, Field-Marshal Karl Mack von Leiberich (see our images nr.40-41), was now in dangerous situation: there was no longer any hope of escaping along the north Danube bank; French troops of general Marmont and the Imperial Guard were hovering at the outskirts of Ulm to the south of Danube, and Marshal Soult was moving from Memmingen to prevent the Austrians escaping south to the Tyrol. Troubles continued with the Austrian command as Archduke Ferdinand overrode the objections of Mack and fled with 12 cavalry squadrons (ca. 2000 men) from Ulm to join Austrian Field-Marshal Werneck at Heidenheim (ca. 30km north of Ulm). In the same time Murat continued his harassment of Werneck and forced him to surrender with 8,000 men at Trochtelfingen on October 19th; Murat also took an entire Austrian field park of 500 vehicles, then swept on towards Neustadt and captured 12,000 Austrians.
Events at Ulm were now reaching a conclusion. On October 15th, Ney's troops successfully charged the Michelsberg encampments and, on the 16th, the French began to bombard Ulm itself (see our image nr.29). Austrian morale was at a low point and Mack began to realize that there was little hope of rescue. On October 17th, Napoleon's emissary, Ségur, signed a convention with Mack, in which the Austrians agreed to surrender on October 25th if no aid came by that date. Gradually, however, Mack heard of the capitulations at Heidenheim and Neresheim and agreed to surrender on October 20th (this decision resulted in a severe verdict of Kaiser Franz I and military court - capital punishment. And it was only the appeal of Archduke Karl to the Kaiser that saved Mack's life; spending the following two years in confinement, he was then acquitted and sent into exile for many years to his estate).
And so, what has really happened in this ill-fated day for the Austrians, 20th of October 1805?
Franz Willbold in his "Napoleon's Feldzug um Ulm" writes:
"On Sunday, 20th of October 1805, the 6th Corps of Ney and the 2nd Corps of Marmont, as well the Imperial Guards, marched up to the area between Frauentor-gate and Neutor-gate. They positioned themselves with loaded rifles in two separate column rows. Napoleon, himself in nondescript uniform (of division general; see his red scarf - B.W.) and worn-out overcoat, stood on hill Kienlesberg encircled by his marshals and generals that in contrast wore richly decorated uniforms.
Around 13 o'clock the Frauentor-gate was finally open and ca. 23,000 men of Austrian infantry, cavalry and artillery with generals at the forefront marched onto the street constructed by the French. One of the eyewitnesses, Napoleon's aide-de-camp Count de Séguer, offered a detailed account of what happened on the hill where Napoleon was standing (see our image nr.30):
"...A group of Austrian generals led by Field-marshal Mack ascended the hill (besides Mack there were seven Lieutenant-Field-Marshals and eight Major-Generals). Mack turned over his sword to Napoleon, but the latter refused to accept it and said the following (according to Count de Séguer): "I could have you hanged, for you broke the word of honor you gave me (in 1800, as Mack fled from the French imprisonment - B.W.) not to leave Paris; however, you have served me well (in this respect, Napoleon meant Mack's fiasco as chief commander of enemy troops) and, therefore, I will allow you to go wherever you want...".

The passage of the surrendered Austrian troops lasted until 22 o'clock. And during this whole time Napoleon never left the hill, seizing the fruits of his glorious victory (in war history, last defeat of this proportion and with such high number of surrendered troops (without fight!) was under Hannibal).
Our additional images (nr.31-38) show several other known representations of this event, including the famous paintings by Charles Thevenin (1815; Museum of Versailles; see image nr.31) and Rene Theodore Berthon (image nr.32).

* And now, let us speak about the author of this painting that appears to be a final compositional study for a monumental work (Why study? Look at the sketchily painted group with Napoleon and his generals in foreground and compare it with equally sketchy figures in the background of monumental painting "Battle of Moscow" (Borodino) - image nr.43).
We are personally absolutely certain that our painting is a work of the famous French military painter, eyewitness of the numerous Napoleonic battles and aide-de-camp (adjutant) of Napoleon's Chief of General Staff, Marshal Berthier - Louis-Francois Lejeune (see our images nr.43-49 with comparisons). Nonetheless, in absence of a written expertise from French specialists, we offer this painting as "Attributed to Louis-Francois Lejeune".
Louis-Francois Lejeune was born in 1775 (some sources imply it was in 1776) in Strasburg, where his father, colonel of Guards, was detached from Versailles. Shortly before the revolution the family returned to Versailles. Louis-Francois, then only a couple years old, was already showing keen interest for drawing. A few years later he proceeded to take professional art lessons from well-known artists Pierre-Henri de Valenciennes and Jean-Victor Bertin. Yet, in 1792, at seventeen, inspired like most of his school-fellows by revolutionary ideas, he entered the newly founded Art Corps and, shortly thereafter, took part in the battle of Valmy. Ascribed to "genie" (engineer troops) of artillery he took part in Revolution Wars in the Army of North in Holland.
In 1800 he became an aide-de-camp (adjutant) of general (later Marshal) Louis Alexander Berthier and followed the latter to Marengo, Ulm, Austerlitz, etc.
In 1808 he came to Spain, where in the early 1809 was wounded during the capture of Saragossa. Shortly after, he partook in the Danube Campaign (carrying out Napoleon's order for evacuation of Aspern-Essling), then returned to Spain, was imprisoned there by English authorities, but escaped from captivity while in England. He served through Russian Campaign of 1812, was present at the battle of Moscow (Borodino) and retreated then with Grand Armée from Russia. In 1813, already a general, Louis-Francois Lejeune commanded a brigade of the VII Corps. On the day following the battle of Hanau, he was seriously wounded when a piece of shell hit him on the forehead, causing his retirement from military service. By then he was already for two years a Baron of Empire, conferred with this honorary title by Napoleon.
A fantastic battle painter, Lejeune used his rare leaves of absence for work in his Paris studio: it was there that he produced the monumental paintings that can be viewed in Museum of Versailles today (for some of them, see our images nr.42-49). For further extensive biographical materials about Lejeune, see our images nr.42 and nr.50.
And now, back to our painting. While absolutely certain that it is Lejeune's creation, we will now attempt to narrow down the date of its making.
And so, according to Lejeune's memoirs (see our image nr.50), he was present at the capitulation of the Austrian at Ulm, on the 20th of October 1805. He spent this day on top of the hill Kienlesberg on the side of his chief Berthier and, consequently, not far from the group of generals headed by Napoleon. Could it be that the author painted his own self in our painting, wearing a white dolman, seated together with another officer atop of stone in the mid-left area of background (image nr.16; compare with his portrait - image nr.42)?!

One and a half months later, on the 1st-2nd of December 1805, Lejeune was present at the battlefield of Austerlitz.
And now, let us take a look into the catalogues of Salon de Paris exhibitions of 1806 and 1808 (in 1807 no exhibition was held there). Our images nr.51-52 with clips from these catalogues provide important information. As we see, at the 1806 Salon (opened on September 15th) Lejeune showed for the first time (among four drawings - catalogue nr.339) a drawing depicting the capitulation of Ulm, namely the Austrians marching past Napoleon.

Isn't it a clear indication that only few months after this event took place the painter was already in preparatory process preceding execution of oil painting? And also that this drawing (surely one of many similar) was a draft for future monumental painting?
Lejeune's next work shown at the Salon was the famous monumental painting "Napoleon's bivouac at Austerlitz" (see image nr.45), which the artist exhibited in 1808 (Salon was opened on October 14th). He painted it during his two vacancies in Paris, beginning it after Austerlitz (late December 1805 - spring 1806) and finishing it after Tilzit (meeting of Napoleon and Alexander I in July 1807).
And, apart from the aforementioned drawing at the Salon of 1806, we could not find (in all possible sources) a word about any Lejeune's oil (!) painting of Capitulation of Ulm!
We suppose the following: having begun working on the monumental "Ulm" painting (our oil study is the best evidence of that!), the painter (let us not forget that he did not have enough time to work in atelier!) directed all his efforts to the more important event of the autumn of 1805 - Battle of Austerlitz, i.e. between two directly chronologically bordering events - Ulm and Austerlitz - he made his final choice in favor of "Austerlitz" (moreover, "Austerlitz" was commissioned to him by Napoleon personally, just after the battle took place!).
Hence, our oil (sic!) painting was executed by Lejeune in his Parisian studio sometime during the two aforementioned vacancies, i.e. between late December of 1805 and early autumn of 1807.

We can well imagine that Lejeune directed his whole attention solely to composition of the forthcoming monumental painting (which was never realized): he painstakingly painted all the figural groups in the background what suggests that it was his final decision concerning them (Mr. Gorchkoff stresses that only an artist who himself was a military officer could have been so accurate in his knowledge of uniforms, arms, horse colors, etc!!).
Concerning the group of main characters - Napoleon and his staff - the painter virtually painted them (albeit sketchily (!)) "into" the final composition. With that, he clearly repeated one of his sketches (drawings!) produced during the time he spent atop the hill Kienlesberg on October 20th 1805.

The fact that he only sketchily depicted this group clearly points out that he later intended (during the completion of the monumental painting!) to paint these five persons in their parade (ideal!) uniforms (like he did in his "next" (finished!) monumental work "Napoleon's bivouac at Austerlitz"; see image nr.45).

In this (unpainted!) "final" version Napoleon schould be dressing not in soiled overcoat worn above a uniform of division general, but in his "usual" for paintings of the 1st Empire (and of Lejeune himself; besides works by Lejeune, see those by Thevenin, Berthon, etc. - images nr.31-37) uniform: either one of officer of Grenadiers-á-Pied (with epaulettes of Colonel of Guards) or officer of Chasseurs-á-Cheval (with the same colonel's epaulettes).

Provenance:
1.) French private estate
2.) Auction house "Cécile Dupuis - Matthieu Semont", Olivet by Orleans, May 1st 2010, lot 40 (as "Ecole Francaise, XIXéme siècle, "Generaux francais du 1er Empire sur le camp de bataille avec l'armée autrichienne en arrière-plan")

P.S.:
In 65th issue (March-April 2016) of French magazine "Gloire & Empire /Revue de l'Histoire Napoleonienne" was published an extensive article by Yves Martin concerning this painting (pp. 105-108; see our images nr.56-58)

miaug12ap10
Condition: good for its age
Creation Year: 1806/07
Measurements: UNFRAMED:79,0x97,0cm/31,1x38,2in FRAMED: 95,2x113,2cm/37,5x44,6in
Object Type: Framed painting
Style: Battle paintings
Technique: oil on canvas
Inscription: -
Creator: Louis-Francois Lejeune
To see other works by this artist click on the name above!
Creator Dates: 1775/76 Strasburg-1848 Toulouse
Nationality: French
SHIPPING COSTS UPON REQUEST:
office@wilnitsky.net
Click here for images free of watermark!
Click on images or on

to see larger pictures!