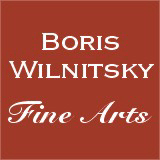 SALE!!! SAVE MONEY !! 1 EUR = 1 USD
# 31789
Lampi the Younger "Count Ivan Lazarevich Lazareff", extremely important Russo-Armenian portrait!, 1801
120000 EUR
FINAL DISCOUNT PRICE= 120000 USD
( for EUR price see date rate )
Please note: Shipping and insurance costs are not included in this promotion, ONLY ITEM PRICES!
(please note additional Austrian VAT tax applies for transactions concluded within the European Union)
This painting is being sold ONLY together with our web 30383.


30th of October 2009: unbelievable story!!!
Two family portraits have been "separated" during the Russian October Revolution of 1917. Independent from one another they have traveled throughout countries and continents and finally reunited in our gallery in Vienna!
We refer here to the portraits of father and son Lazareffs, who were members of absolutely most renowned Armenian family in Russia.

Still, we shall begin with the mystical prehistory preceding father's portrait:
The portrait in question here is that of an adult gentleman dressed in dark green coat with gold-embroidered anchors on collar and cuffs and a white waistcoat. He is holding a quill and a book (typical symbols of erudition) and is displaying insignia of the Order of Saint John (Malta). He is seated beside a marble column - a typical (ideal) composition of the gala portraits from the turn of the 19th century.
This portrait has emerged ca. 10-12 years ago at one of the "Old Masters" sales of the London auction house "Sotheby's" with an odd attribution to Italian historical, genre, and portrait painter Gaspare Landi (1756 Piacenza - 1830 ibidem). The "oddness" of this attribution consists in the fact that this portrait by no means fits into this artist's oeuvre. At that time, we have instantly identified that this portrait was, in contrast, perfectly matching portrait works of another Italian-born painter, namely those of professor of the Vienna Academy of Fine Art Johann Baptist Lampi the Elder (1751 Romeno, South Tyrol - 1830 Vienna), who was working in Austria, Poland, and Russia. Moreover, we have immediately suspected that Lampi painted this portrait during his Polish (1788-1790) or Russian (1792-1797) periods. If we were to acquire this portrait at the aforementioned sale, we were intending to perform a thorough research of this matter.
And, in fact, we did acquire it. We won this painting via telephone bidding from Vienna, and, a few days later, we have received a Sotheby's invoice, which we promptly paid. But what an unpleasant surprise it was to receive a week later not the painting itself but a notification from Sotheby's stating that this transaction was void due to "unforeseeable legal problems concerning the painting" (conflict between the heirs at the division of property? Theft? - the details behind this development remained unknown to us). Several days later, Sotheby's reimbursed us for the amount we paid, and the portrait, as we have then firmly believed, forever disappeared.
As dealers and collectors, we have encountered in the years that followed thousands of other paintings, and the "Lampi" story was gradually forgotten.
Yet suddenly, in the beginning of October 2009, having purchased and studied the Sotheby's catalogue of its forthcoming "Old Masters" sale on the 29th of October 2009, we discovered the very same portrait (under lot nr.147), bearing the same "odd" attribution to Gaspare Landi (see our image nr.17). Clearly, the auction experts did not bother to perform a new research, but rather copied the catalogue entry from the first sale.
Still during the auction preview in October 2009 Sotheby's received a letter from a Polish art historian Mrs. Agnieszka Pospiszil, in which she expressed her opinion that "the sitter is a Russian navy captain wearing a navy uniform from the period between 1801 and 1807" (as we will find out below, the only accuracy of this statement was the word "Russian"; obviously, Mrs. Pospiszil, while rightfully identifying the sitter as "Russian", fondly believed that the presence of anchors on his coat is irrefutable confirmation of his being a sailor).
However, we took too great of a leap forward. Let us go back to the beginning of October 2009, when we rediscovered this portrait in Sotheby's catalogue. The first reaction was: "It cannot be true! It is the same portrait that we bought and never received 12 years ago!" Of course, it is not a "Caspare Landi" but "Johann Baptist Lampi!! Could the name "Lampi", likely often used in the family of portrait's previous owners, had over the years of possession mutated into a similarly sounding "Landi"?
Whatever the case may have been, we were certain that it was a work of Johann Baptist Lampi the Elder.
But who is, indeed, the sitter? Three weeks at our disposal until the sale date should be enough to find out who he is.
In reality we spent not three weeks but two minutes! Having examined the portrait with a "fresh eye", we have immediately recognized that we very recently "worked" with it. Could it be in connection with our Artemi Ivanovich Lazareff (see our web 30383)? The remaining research took about two seconds to complete: we looked at 30383, and this portrait, yes, really of Artemi's father, Ivan Lazarevich Lazareff virtually "dropped from the clouds" on us (see our image nr.18 or our web 30383)!!!
During our research of the portrait of Artemi Lazareff few months prior, we referred (as one of the supporting arguments; read carefully the description of our web 30383) to the portrait of his father by Lampi the Elder housed in Museum of Kaluga, Russian town not far from Moscow. There, it is displayed as "painted by Lampi in ca. 1790", which we immediately argued against in the aforementioned description of # 30383, for Lampi the Elder first arrived in Russia (St.Petersburg) in early 1792. In this description, we also refer to two absolutely identical (and of the same size!) post-mortem (sitter was killed in the 1791 War) Lampi-portraits of Ivan Lazarevich Lazareff's only son Artemi (one of the two portraits is also in Kaluga Museum, the other - in Museum of Vladikavkaz; see our image nr.19), as well as to Lampi-portrait of I.L. Lazareff's wife (and Artemi's mother), Ekaterina Ivanovna Lazareff, nee Mirzokhanova (similarly in Museum of Kaluga; this portrait is of the same size as those of her husband and son - see our image nr.20).
The first conclusion we arrived at was:
The author, Johann Baptist Lampi the Elder, was commissioned by I.L Lazareff to paint several (!) groups (each containing three paintings) of family portraits (all identically sized!) - obviously for different Lazareff's residences: one in St. Petersburg (see our image nr.21), another in Moscow, third probably for Lazareff's estate Zheleznyaki by Kaluga, from which part of the 3-pieces-group came to Kaluga Museum.
As a result, two identical Lampi-portraits of Artemi remained in Russia (now, respectively, in museums of Kaluga and Vladikavkaz), the whereabouts of replicas of the mother's portrait is unknown, and we are to deal with one of replicas (resurfaced at Sotheby's London) of the father's portrait!

With great anticipation we have waited the date of the 29th of October 2009. And so our strong wish of reuniting the father (this portrait) with his son ( # 30383) had been fulfilled - after a strenuous fight and at a price six times higher then the original auction estimate, we purchased (for the second time!!!) this wonderful painting.

When things have calmed down, we continued our research and... unexpectedly realized that the author of this portrait (alike all other one from the aforementioned two groups of three!)… could by no means be Johann Baptist Lampi the Elder (or, as he is also called, Lampi the First)!!!
The truth of the matter is that the sitter, Ivan Lazarevich Lazareff, is depicted (as we already mentioned in the beginning of this long novel) with insignia of the Order of St. John (Maltese Order). This order was founded in Russia first by Tsar Paul I in 1798 after the capture of Malta (head-quarter of order) by Napoleon I. Order knights have then contacted Paul I, asking him to accept the rank of the Great Magister of the Order, and he agreed. On the 29th of November 1798, Paul I published Decree on installing in Russia the Order of St. John of Jerusalem. Simultaneously, Rules of Admission for the Russian nobility were published. Those vying for the order were required to prove their lineage from ancestors, who had acquired their nobility status for: 1.) military (sic!) excellence and 2.) provide evidence that their family was at least 150 (sic!) years old (our I.L. Lazareff could not complete both of these requirements! Nevertheless, we see him here portrayed with Cross of this Order!?).
In reality, there was exception, namely another Category of Holders - the so-called "Holders by (emperor's) favor", who were awarded the Order despite their lowly descent, which normally would not allow them the right of acceptance.
The Order became, in fact, the highest award in Russia. Awarding orders of the I and II class (the so-called "Great Commander" and "Commander" Crosses) predominated in importance even the conferment of the Order of St. Andrew the First-Called (which until then was the highest Russian state award) and was perceived as sign of Tsar's personal (!) favor. The "Great Commander Cross" (or I class) had above it golden trophies, and the "Commander Cross (or II class; one degree lower) had silver trophies. In our case, the sitter proudly demonstrates the absolutely most important Russian award - the "Great Commander Cross" of St. John Order.
One could well understand the sitter, who instructed the painter to depict him with only this one award; it is a sort of a "letter of recommendation" from the Emperor himself (hence, no further need to display other, lower awards that the courtier Lazareff surely possessed in abundance).
Similarly, in various Russian literature sources, we were able to discover information concerning the reason, for which Lazareff-father was honored with this (then most important) Russian award.
In 1785, Ivan Lazarevich Lazareff bought estate Ropsha by St. Petersburg from the heirs of Count Grigori Orlov (favorite of Catherine the Great; see our images nr.22-23). This estate was sadly known for housing the arrested Tsar Peter III, who spent his last days there, and who was killed by the officers engaged by his wife, Catherine and led by Count Alexei Orlov. Two years later Catherine II presented this estate to the murder's brother (and her lover), Grigori Orlov.
When our sitter purchased this estate, it was already fallen into disrepair. He invested a great sum (for its time) of 300.000,00 rubles in its renovation, and, several years later, the estate turned into a luxurious suburban residence, where Lazareff was even receiving royalties - Russian and foreign.
However, during the years of his rule, Paul I (always haunted by the memories of his murdered father) expressed a wish to buy this mournful site. The then estate's owner Lazareff did not dare to argue with Tsar, and parted with Ropsha (he sold it for 400.000,00 rubles, having profited 100.000,00 that he immediately donated for charitable deeds).
And it is just then, in gratitude for his concession, in February of 1801 (i.e. one month before his death!), Paul I awards our sitter the Great Commander Cross of St. John Order!
As common practice dictated, the order recipient immediately ordered a portrait (and, as in our case, portraits of family members as well!), depicting him with this most important symbol of Tsar's personal affection.
Thus, the date of this portrait's execution is considerably narrowed down, namely, to sometime between the end of February 1801 and the 20th of October 1801 (date of the sitter's death). We are certain that in this period the commissioned portraitist painted aforementioned several (!) "3-groups" of portraits. Moreover, we discovered one more portrait, which was, according to Russian sources, also painted "by Lampi the Elder". It depicts our I. L. Lazareff in the same pose, in exactly identical composition, and of the same size, but in another (!), red coat with gold epaulettes (this portrait is now in Museum of Nizhni Novgorod; see our image nr.24 and our image nr.25 of the engraving after it).
*And now back to Mrs. Agnieszka Pospiszil (see above), who, upon seeing the anchors on the sitter's dress, identified him as "Navy Captain". In reality, dark green coats with gold-embroidered anchors and red with gold epaulets are two (!) gala dresses ("civil" and "military") of the Commander of the Russian St. John Order!! (see our images nr.26-28 and nr.50). We can very well imagine the degree of Lazareff's vanity. Alike his present-day counterparts, chosen to be captured by a prominent photograph, Lazareff decided to present himself in both of his most important attires. Whether this "red-coat portrait" was the only exemplar, or did it have several "twin-brothers", remains an enigma.

All Russian publications imply that the author of all, till today known portraits of Lazareff family is Johann Baptist Lampi the Elder. And it is here that we discover the deciding discrepancy. Johann Baptist Lampi the Elder left Russia in 1797 (see his biography below)! Hence, he could not portray our Lazareff-father in order's costume !) - as a bearer of the Cross of Order that was founded in Russia one year later (1798) and presented to the sitter only in 1801! Even, supposing that Russian sources are providing a wrong date, and that conferment took place a few years earlier, we nonetheless stumble upon the time margin of 1798 (foundation of the Order in Russia).

And so, if not Lampi the Elder, then who is he, the author of these typical "Lampi-style" portraits?!
The answer to this question immediately pops up: the author of this series is Lampi's son (and his best pupil; it is known that his best works are virtually impossible to distinguish from his father's), Johann Baptist Lampi the Younger, also called Lampi the Second (1775 Trient - 1837 Vienna). He came from Vienna to St. Petersburg to assist his father in 1795, and remained in this city until September 1804. In these nine (Russian) years he became an "academician" (full member) of St. Petersburg Imperial Academy of Fine Art, and established himself as one of the few best portraitists of the royal family and the court. He counted among his sitters Grand Duchess Elisabeth Alexeevna (wife of Grand Duke Alexander Pavlovich, future Tsar Alexander I), Grand Duchess Alexandra Pavlovna, Grand Duchess Elena Pavlovna, their mother and Paul I's wife, Tsarina Marina Fedorovna, Paul I himself, Prince Kurakin, Count Zavadovski, ets., etc. Now, portraits of Lazareff and his family members can be added to this succession .


The Lazareff family has a very interesting history. Father of our sitter, Lazar Nazarovich Lazaryan Egiazaryan (in Russia he took surname "Lazareff"; see our image nr.29 with his portrait by Ivan Argunov) was born in 1700 in town New Isfasganon by Julfa (Persia), and died in 1782 in Russia. He was born into an old and also wealthy family - heirs of Armenian prince, resettled by the Persian Shah Abbas I (1587-1629) from Armenia to Persia.
Lazar Lazaryan received excellent education. A Shah's confidant from childhood, he was appointed Chief of town New Julfa at the age of 19. He had solid political and business connections in Persia and abroad (later on, he was ennobled by the Empress of Austria, Maria-Theresia, to Baron of Holy Roman-German Empire).
The year 1722 marked the beginning of anti-Armenian repressions in Persia. Lazaryan and his family were, thus, in late 1730s, forced to immigrate to Russia. At first, the family lived in Astrakhan, then, around 1750 moved to Moscow, where Lazar Nazarovich Lazareff (sic!) bought a house in the city from one of his Armenian relatives, and, subsequently, a silk factory in village Fryanovo in Moscow province (see our image nr.30).
Lazar Nazarovich Lazareff was married to Anna Yekimovna (1710 N.Julfa - 1770 Moscow). Both of them were buried in the Armenian Church, built by their children on Vagankovsky Cemetery in Moscow.
L.N. Lazareff's eldest son (our sitter!) was given an Armenian name Ovanes (in Russian - Ivan). Born in 1735 in Persia, he lived with his parents in Moscow until 1760, after which he moved to his aunt in St. Petersburg, where he founded a trade company. An extremely wealthy and adventurous young man, Ivan Lazarevich Lazareff soon entered the circle of Empress Catherina the Great and Grand Duke Paul (future Tsar Paul I), establishing close connections with Russia's most influential courtiers - Count Grigori Orlov, Prince Vyazemski, State Chancellor Bezborodko, Serene Prince Grigori Potyomkin, etc.
In 1764 Ivan Lazarevich Lazareff became a court jeweler responsible for high-valued jewel acquisitions for the Royal House. One of his Armenian relatives in Persia, Gregor Safras - a prosperous merchant and holder of multiple bank accounts in London, Amsterdam, etc. - owned the world's largest (194.5 karat!) diamond. This stone (Safras stored it in a vault of Amsterdam bank) belonged formerly to Nadir Shah of Persia. In 1774 Ivan Lazarevich Lazareff assisted Catherina the Great's favorite, Count Orlov, in acquisition of this precious jewel for a relatively low price of 400.000 rubles. In the same year Orlov presented this diamond to his patroness on her name-day (today, this famous diamond, called "Orlov" and/or "Lazarevski" is housed in Russian Diamond Fund (Almazny Fond) in Moscow Kremlin's Armory, adorning the scepter of Russian monarchs). On March 3rd 1776, Lazareffs (Lazar Nazarovich, Ivan Lazarevich, his brothers Minas Lazarevich, Christophor Lazarevich, and Yekim Lazarevich) were ennobled by Catherina the Great, thus becoming Counts of the Russian Empire (as well as in 1788, as our image nr.31 shows, Ivan Lazarevich was made a Count of the Holy Roman Empire by Kaiser Joseph II).
In 1771 Ivan Lazarevich Lazareff and his brothers became the lease-holders of Baron Stroganof's mining works in Perm province. In 1784 Ivan Lazarevich bought out the assets of the mine works from Baron Alexander Stroganov's widow, including various crafts and estates of several thousand serfs.
He also overhauled the Fryanovo silk factory, proceeding to produce there Russia's best silk fabrics that equaled famous Lyon silk in quality. These fabrics were also used for upholstering of some of the halls in Winter Palace and Tavricheski palace in St. Petersburg.
Ivan Lazarevich Lazareff was also one of Russia's greatest Maecenas: out of his own pocket, he funded the erection of churches, hospitals, shelters, schools, almshouses, libraries, etc. He collaborated with ecclesiastic leader of Russian Armenians, Archbishop Prince Iosif (Ovsep) Argutinski-Dolgoruki, on drafting a framework of restoration of Armenian Kingdom (under Russia's patronage). Similarly, he contributed to migration to Russia of tens of thousands of Armenians, as well as to their further adjustment.
As far back as 1770, Ivan Lazarevich Lazareff, appealed to Empress Catherina the Great for permission to construct Armenian churches in St. Petersburg and Moscow at his own cost. This permission was granted to him in the same year. As a result, a construction of Armenian Church in Moscow was completed in 1779. The Armenian Church in St. Petersburg - completed in 1780 (the "blue pearl" of Nevsky Prospect; see our image nr.32) - was sanctified by archbishop Argutinski-Dolgoruki as Temple of St.Catherina. One of the sanctification invitees was no other than Serene Prince (and Empress favorite) Grigori Potyomkin (the Empress herself could not attend on this day, but later frequented the church, ordering praying services).
The church construction was overseen by architect Y.M. Felten.
In Moscow, Ivan Lazarevich Lazareff founded (among other institutions) the famous Lazarevski Institute (present day Institute of Oriental Studies and Embassy of Armenia; see our image nr.33). In 1791 (death year of his son Artemi - see our web 30383), by appeal of Ivan Lazarevich Lazareff, Catherina the Great issued a decree on the foundation (similarly, at latter's cost) of Armenian Cemetery in St. Petersburg on the bank of Smolenka River. In shortest time, a chapel, intended as a Lazareff family vault, was built there. The first body laid to rest at the chapel was that of fallen in war in January of the same year and brought to Russia Artemi Ivanovich Lazareff - the only son of Ivan Lazarevich Lazareff and his wife Catherina Lazareff.
Ivan Lazarevich Lazareff died on the 20th of October 1801 and was also buried there, close to his beloved son. In 1802, a wonderful neoclassical tombstone made by one of the greatest Russian sculptors of that time, I.P. Martos, was erected over the graves of Lazareff-father and -son (see our image nr.34). In 1808, brother of Ivan Lazarevich, Minas Lazarevich Lazareff, commissioned a construction (in place of chapel) of the Church of Holy Resurrection (Svyatoe Voskresenye). It was built upon the project of architect L. Rusk (see our image nr.35).
In 1931, by the decision of Leningrad (St. Petersburg) city council, this church was closed. In the next year (1932), the aforementioned tombstone was removed from the graves of Lazareff-father and -son, and transferred into newly founded Leningrad Museum of Urban Sculpture on the territory of Alexandro-Nevskaya Lavra. But not only the tombstone - both graves of father and son were replaced! Our image nr.36 shows a clip from the list of graves on monastic cemeteries of Alexandro-Nevskaya Lavra. In the sub-list of cemetery of Blagoveschechensky Khram (Temple of Annunciation; this is where the tombstone can be viewed today) we find under nr.32-33 graves of, respectively, "Lazareff Ivan Lazarevich (1735-1801), founder of Lazarevski Institute in Moscow" and "Lazareff Artemi Ivanovich (1768-1791), prime-major, son of Lazareff I.L.".


Johann Baptist Lampi the Elder (1751 Romeno, South Tirol - 1830 Vienna) began his studies in Salzburg. After a short period working in his native South Tirol, he went then to Italy, where he worked with the Lorenzi Brothers in Verona, joining the Veronese Academy in 1773. He travelled throughout Italy painting commissioned religious works and portraits for the members of the high aristocracy. Back in Austria in the early 1780's he found access to the higher circles of society through noble protectors. He painted several portraits of emperor Josef II, having joined the Academy of Arts in 1785, where he became Professor for historical painting. In 1788 Lampi came to Warsaw where he portrayed the King and various high aristocrats. In 1790-1791 he was back in Vienna. On October 21st 1791, Lampi arrived (by invitation of Prince Grigori Potyomkin - Russian chief-commander in Bessarabia) to Potyomkin's Headquarter in Jassy (at that time - Russian province Bessarabia, today - Romania) but soon left for St. Petersburg, having missed Potyomkin by only five days (the latter died on October 16th). In St. Petersburg, where he arrived in the early 1792, Lampi the Elder immediately became a court artist. He stayed in the Russian capital six-years-long (in 1795 he was joined there by his eldest son Johann Baptist Lampi the Younger; 1775-1837). In 1798, after his return to Vienna (1797), he was ennobled by Emperor Franz I to Baron. In 1799 Lampi received the title of an Honorary Citizen of Vienna.
Johann Baptist von Lampi the Younger (1775 Trento - 1837 Vienna) was the son of the famous Italo-Austrian portrait painter Johann Baptist Lampi the Elder. In 1783 he came with his father to Vienna, where he studied at the Academy under Fueger and Maurer from 1786. In 1794 he left the Academy to continue his education under his father. In 1795 Lampi the Younger followed his father to St.Petersburg, where, in the same year, he was appointed to Agrée ("naznachenny") of St. Petersburg Imperial Academy of Fine Arts for a copy after the portrait of A.I. Samoylov and, in 1797, to Academician (full member of the Academy) for a portrait of historical painter I.A. Akimov. In September 1804, together with his wife and daughter, Lampi the Younger left St. Petersburg and returned to Vienna. Since that time he (and his family) lived with his father and, like the latter, established himself as a very popular portraitist of the noble society. In 1813, he became a member of the Viennese Academy and, later, also an Honorary Citizen of the City of Vienna.
Portraits by Johann Baptist von Lampi the Younger are often difficult to distinguish from those of his father.
Our images nr.38-42 provide extensive biographical information about I.L. Lazareff from Russian sources. Our images nr.43-49 show several portrait works by both father and son Lampi that were offered at international art auction market in the last years.

Provenance: Sotheby's London, 29th of October 2009, lot 147

P.S. 19 December 2016:
We just discovered 3rd replica of our portrait; it belongs to Moscow Collection Maxim Kocherov (see our image nr.52; author of description studied carefully our text with argumentation in favour of authorship of Lampi-junior (instead generally adopted that of Lampi-senior)).

mijan13ap10
Condition: good
Creation Year: 1801
Measurements: UNFRAMED:108,0x89,0cm/42,5x35,0in FRAMED: 127,5x107,0cm/50,2x42,1in
Object Type: Framed oil painting
Style: Old Master paintings
Technique: oil on canvas
Inscription: -
Creator: Johann Baptist von Lampi the Younger
To see other works by this artist click on the name above!
Creator Dates: 1775 Trento-1837 Vienna
Nationality: Austrian
SHIPPING COSTS UPON REQUEST:
office@wilnitsky.net
Click here for images free of watermark!
Click on images or on

to see larger pictures!