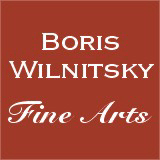 SALE!!! SAVE MONEY !! 1 EUR = 1 USD
# 25744
George Dawe (1781-1829) "Princess Charlotte", Important Large Oil Painting!, 1818
100000 EUR
FINAL DISCOUNT PRICE= 100000 USD
( for EUR price see date rate )
Please note: Shipping and insurance costs are not included in this promotion, ONLY ITEM PRICES!
(please note additional Austrian VAT tax applies for transactions concluded within the European Union)
"Portrait of Princess Charlotte (1796-1817), Daughter of Pronce Regent, future King George IV of Great Britain".

Finished in 1818, shortly after the tragic death of the young princess this wonderful painting by George Dawe was immediately shown (it was less than six months since she had died) at the annual exhibition of the Royal Academy, London (1818. No.42, "Her Late Lamented Royal Highness Princess Charlotte" (see also Galina Andreeva "Geniuses of War, Weal and Beauty /George Dawe /RA Pinx", Moscow 2012, p. 84)) where it took centre stage. Charlotte's father, Prince Regent was much affected when he saw the portrait in the exhibition, and said that he was with his daughter when she sat for it.

Princess Charlotte Augusta was the only child of the ill-fated marriage between Prince Regent, future King George IV (at that time Prince of Wales), and Caroline of Brunswick.
She was born at Carlton House in London, her birth being something of a miracle, as George IV later claimed that he and his wife had sex no more than three times during their whole marriage. By the time she was a few months old, Charlotte's parents were effectively separated, and her mother's time with her was severely restricted by her father.
She grew into a headstrong and difficult teenager, and fell out with her mother when Caroline decided to go into continental exile. She was restricted to Cranbourne Lodge at Windsor, Berkshire from July 1814 to January 1816, when Prince Leopold of Saxe-Coburg lobbied the Prince Regent and the English Parliament for the right to court her.
Charlotte married Prince Leopold on May 2, 1816 at Carlton House. Contemporary accounts describe their marriage as happy and contented, and they lived at Claremont, a wedding gift from the nation. After two miscarriages in the early months of their marriage, she conceived a third time. Although she was healthy at the beginning of the pregnancy, medical staff took extra precautions; medical practice at the time was bloodletting and a strict diet, which only served to weaken Charlotte. After a 50-hour labour at Claremont, she delivered a stillborn son there on November 5, 1817, dying the next morning.
The Princess was buried in St.George's Chapel, Windsor with her son at her feet. Her death was mourned nationally, on a scale similar to that which followed the death of Diana, Princess of Wales in 1997.
Charlotte's death left her father without any direct heirs, and resulted in a mad dash towards matrimony by most of her bachelor uncles (the marriage of her uncle Prince Edward Augustus, Duke of Kent, produced an heir - Queen Victoria).

George Dawe portrayed Charlotte four times: three portraits in 1817, before her death (see additional images) and in 1818 (our painting) thereafter. He depicted her as a young beauty risen into the sky towards the rays of divine light.
George Dawe (in Russian phonetic transcription: Dzhorzh Dou) was born in 1781 in London and died in 1829 in Kentish Town near London. He was a son and pupil of the engraver Philip Dawe, brother of another English painter, Henry Edward Dawe. In 1794-1796 he studied at the London Royal Academy, and in 1803 received the great Gold Medal at the academical exhibition for "Achilles Rejecting the Consolations of Thetis". In the second half of 1818 he travelled to Aachen, Coburg, Weimar (where he portrayed J.W.Goethe!). In early 1819 he followed an invitation of Tsar Alexander I, having arrived in St.Petersburg to paint portraits of the heroes of the Patriotic Russian-French war on 1812 for the Military Gallery of the Winter Palace. He lived in St.Petersburg till May 1828, owning a studio near Winter Palace, and spent the summer of that year London, the autumn in Berlin (portrayed there a.o. King Friedrich Wilhelm III) an came back to St. Petersburg in February 1829.
In April 1829 Dawe portrayed Grand Duke Konstantin Pavlovich in Warsaw and then went to London, where he died soon afterwards (15 October 1829).
In 1809 he became associate and in 1814 academician of the London Royal Academy, in 1820 honour member of the St.Petersburg Academy, was also a member of the Academies of Florence, Dresden, Stockholm and Paris.
Dawe was a friend of many outstanding representatives of Russian culture, among them A.S.Pushkin, who dedicated a poem to the artist ("To Dawe, Esq.", 1828). Dawe portrayed the poet, also in 1828, in pencil (place unknown).
Dawe's works influenced the portrait manner of Karl Pavlovich Bryullov and Orest Adamovich Kiprensky. The main creations of the artist in Russia were mentioned portraits for the military gallery in Winter Palace (total 336 portraits, painted with assistance of A.V.Polyakov and W.A.Golicke).
Works of George Dawe were always highly appreciated, and currently, appearing at international art auctions, they achieve extraordinary prices (see two last additional images).

Provenance: summer residence of the King of Hannover, Castle Herrenhausen (see image with inventory label on stertcher); "Familien Fideicommiss Seiner Majestaet des hochseligen Koenigs Ernst August von Hannover. 1836.1843." (see image with stamp EAFC on verso).

**Sold together with our lot # 1389 (FREE!).

***See also a watercolor of unknown British artist "Princess Charlotte", our website # 25994.
le
Condition: good; one minor patch on verso (professionally restored dot hole, not visible on the front of the painting)
Creation Year: 1818
Measurements: UNFRAMED:140,0x110,0cm/55,1x43,3in FRAMED: 159,3x128,3cm/62,7x50,5in
Object Type: framed oil painting
Style: Old Master Paintings
Technique: oil on canvas
Inscription: signed and dated : G DAWE R.A PINXIT/1818
Creator: George Dawe
To see other works by this artist click on the name above!
Creator Dates: 1781 London-1829 Kentish Town
Nationality: English / British
SHIPPING COSTS UPON REQUEST:
office@wilnitsky.net
Click here for images free of watermark!
Click on images or on

to see larger pictures!