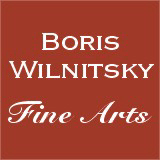 SALE!!! SAVE MONEY !! 1 EUR = 1 USD
# 43648
Joseph Boze (1745-1826)-Attrib. "Portrait of a lady", fine miniature on ivory, 1810s
1600 EUR - 25% DISCOUNT = 1200,00 EUR
FINAL DISCOUNT PRICE= 1200,00 USD
( for EUR price see date rate )
Please note: Shipping and insurance costs are not included in this promotion, ONLY ITEM PRICES!
(please note additional Austrian VAT tax applies for transactions concluded within the European Union)
THE SELLER WILL COVER SHIPPING WITH REGULAR MAIL FOR THIS ITEM!

Framed size will be provided upon request.

With a very great possibility it is a work of well-known, turn of 19th century, French artist Joseph Boze (for comparison CLICK HERE TO SEE OTHER WORKS OF THIS ARTIST IN OUR POSSESSION).
Joseph Boze, well-known French portrait painter, miniaturist and pastelist, was born on the 6th of February 1745 in Martigues, Bouiches-du-Rhöne, and died in Paris on the 17th of January 1826. At the age of 17, he began his art studies at the Marseilles School of Drawing and Painting; then, from 1778, he probably studied under Maurice Quentin in Paris. From 1782, he was successfully exhibiting at the Parisian Salon de la Correspondance. From 1783, he was also active as a court artist: he painted portraits of King Louis XVI, Queen Marie-Antoinette, as well as other members of the Royal Family. Despite his success at the Court, Joseph Boze welcomed the Revolution. He portrayed Mirabeau, La Fayette, Robespierre, Barnave, Marat (April 1793), and Desmoulins. Nevertheless, in the beginning of 1793, he was public ally proclaimed by Jacque-Louis David as king's loyalist. On the 15th of October 1793, called to be whiteness in a lawsuit against Marie-Antoinette, Boze remained neutral. On the next day, he was arrested and incarcerated: at first in Luxembourg, and, then, in the Conciergerie for 11 months. In 1800, together with Robert Lefevre and Carle Vernet, he painted a double portrait of Napoleon Bonaparte and General Berthier in the battle of Marengo.
After Napoleon's overthrow he returned to the Court, where he proceeded to work for Louis XVIII. For this, in 1816, he received pension and was ennobled to count. In 1817, for the last time, he exhibited at the Parisian Salon.
Works of Joseph Boze are on view in most esteemed museum collections of France (among others, at the Louvre) and worldwide.
mijun07
Condition: good; minimal stains in background; in original frame
Creation Year: 1810s
Measurements: UNFRAMED:7,0x7,0cm/2,8x2,8in FRAMED: 7,0x7,0cm/2,8x2,8in
Object Type: Framed miniature
Style: Portrait Miniatures
Technique: watercolor on ivory
Inscription: -
Creator: Joseph Boze
To see other works by this artist click on the name above!
Creator Dates: 1745 Martigues-1826 Paris
Nationality: French
We will cover shipping with regular registered mail (delivery between 7-14 days) for this item.

OBS: Austrian mail refunds cases of loss or damage with maximum EUR 500.


Fully insured 2-3 days DHL service available upon request and subject to extra charges: office@wilnitsky.net
Click here for images free of watermark!
Click on images or on

to see larger pictures!