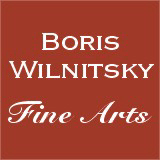 SALE!!! SAVE MONEY !! 1 EUR = 1 USD
# 43646
"Princess Wilhelmine Luise of Nassau-Weilburg", extremely rare miniature portrait, ca. 1825
1150 EUR
FINAL DISCOUNT PRICE= 1150 USD
( for EUR price see date rate )
Please note: Shipping and insurance costs are not included in this promotion, ONLY ITEM PRICES!
(please note additional Austrian VAT tax applies for transactions concluded within the European Union)
THE SELLER WILL COVER SHIPPING WITH REGULAR MAIL FOR THIS ITEM!

Painted (in mid 1820s) with watercolor on card, it is (according to authentic legend on verso) an extremely rare miniature portrait of Princess Wilhelmine Luise of Nassau-Weilburg. She was born on 28th September 1765 in s'Gravenhage, South Holland, Netherlands to Karl Christian von Nassau-Weilburg (1735-1788) and Caroline von Oranje-Nassau (1743-1787) and died on 10th October 1837 in Greiz, Thuringia, Germanyx.
On 9th January 1786, in Kirchheimbolanden, Rheinland-PaNotable asncestors include Henry II of England (1133-1189), William I of England (1027-1067), Charlemagne (747-814), Hugh Capet (940-996), Alfred the Great (848-899), Johann Wilhelm Friso von Nassau-Dietz (1687-1711), Willem von Oranje (1533-1584), Robert I of Scotland (1274-1329).
Ancestors are from Germany, France, the United Kingdom, Poland, Austria, Denmark, the Netherlands, Belgium, Belarus, Russia, Ukraine, Lithuania, Bohemia, Slovakia, Slovenia, Switzerland, Spain, Portugal, Italy, the Czech Republic, Hungary, Turkey,, the Byzantine Empire, Sweden, Latvia, Israel, Ireland, Scotland, Canaan. .
Provenance: private collection, Wiesbaden, Germany

misept08
Condition: good
Creation Year: ca 1825
Measurements: UNFRAMED:7,0x6,0cm/2,8x2,4in FRAMED: 13,6x11,7cm/5,4x4,6in
Object Type: Framed miniature
Style: Portrait Miniatures
Technique: watercolor on card
Inscription: verso bears old inscription: Prinzessin Louise von Nassau
Creator: German School
To see other works by this artist click on the name above!
Creator Dates: -
Nationality: German
We will cover shipping with regular registered mail (delivery between 7-14 days) for this item.

OBS: Austrian mail refunds cases of loss or damage with maximum EUR 500.


Fully insured 2-3 days DHL service available upon request and subject to extra charges: office@wilnitsky.net
Click here for images free of watermark!
Click on images or on

to see larger pictures!