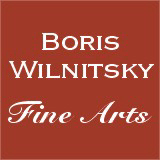 SALE!!! SAVE MONEY !! 1 EUR = 1 USD
# 43490
Louis-Francois Aubry-Attrib."Napoleonic General Compére and his sister" two superb miniatures, 1809/11
8900 EUR
FINAL DISCOUNT PRICE= 8900 USD
( for EUR price see date rate )
Please note: Shipping and insurance costs are not included in this promotion, ONLY ITEM PRICES!
(please note additional Austrian VAT tax applies for transactions concluded within the European Union)
We are dealing here with a very important and extremely rare miniature (it seems, a sole known!) portrait of celebrated Napoleonic general Claude-Antoine Compére and its counter-piece - identically sized and a framed miniature portrait of the latter's younger sister.

General Compére is depicted in uniform of a division general (note the three stars on his epaulettes) of the Neapolitan Royal Guard grenadiers. He bears the badges of two awards: the Neck Commander Cross of the Neapolitan Royal Order of Two Sicilies and the Chest Chevalier Cross of the French Order of Legion of Honor (he received the Chevalier Cross on June 14, 1804 - see our image nr.22, and the Commander Cross - on May 19, 1808). Based on the fact that Compére was promoted to rank of Neapolitan division general on November 21, 1809 and from January 10, 1812 was back in the French (not Neapolitan! A different uniform and lower rank (see below)) military service, we estimate that both portraits were executed sometime between the late 1809 to late 1811. Clearly, the portraits were made during one of Compére's home leaves in France (we are certain that the author of both works was French).

Claude-Antoine Compére was born on May 21, 1774 in Chalons-sur-Marne (now Chalons-en-Champagne) in department Marne, region Champagne-Ardenne, France as a the youngest son of administrative officer Louis-Quentin Compére, whose other son (and Claude-Antoine's elder brother) Louis-Fursy-Henri Compére also became a Napoleonic general. In 1789, captivated by ideals of the French Revolution, he volunteer to join the 10th Battalion of Paris (called "Amis de la Patrie"). On September 1, 1792 he was promoted to sergeant; on November 21, 1793 - to sous-lieutenant; on April 6, 1795 - to lieutenant; on October 8, 1796 - to captain, and on May 29, 1802 - to "chef de bataillon". All these years Compére, who served mainly aide-de-camp of a number of generals, fought at various places in ranks of the infantry. During this period, he was twice wounded.
In 1806, Compére was transferred to the Army of the Kingdom of Naples (it was then ruled by Joseph Bonaparte). On April 12, 1806 he was promoted to a major and on May 1st - appointed the major of the Neapolitan Royal Guard grenadiers.
On October 30, 1807 Compére was raised in rank to Colonel of the Guard grenadiers and on December 24, 1808 received the rank of Neapolitan brigade general. Joachim Murat, who in 1808 succeeded Joseph Bonaparte as the King of Naples, clearly held Compére in high regard, for in less than a year, on November 21, 1809, the latter was made division general and, on March 2, 1810, colonel general of the Neapolitan Royal Guards, as well as the chief-commander of the gendarmerie.
On October 17, 1810, Compére received under his command one of the Neapolitan divisions, with which he was sent to Catalogne, Spain, at Marshal Suchet's disposal.
In late 1811 he returned to the French military service. On January 10, 1812, he received the rank of a French brigade general with consequent appointment to Observation Corps of the Ocean Coasts.
On February 25, 1812, he became Commander of the 1st Brigade of the 11th Division (General Razout) of the 3rd Corps of Grande Armée. It was with this brigade that he arrived to Russia. He fought at Mir (July 9/10, 1812), Ostrovno (July 25, 1812), Klyastitsy (July 29 - August 1, 1812) and Smolensk (August 17/18, 1812). Soon after, i.e. in the first days of September 1812, his brigade approached the field of Borodino. On September 2, 1812, the Emperor made him an Officer of Legion of Honor. This conferral took place only five days before his heroic death: on September 7, 1812, in the bloodiest battle of the Russian Campaign (CLICK HERE), he was killed during one of the countless attacks of the French against Semenovski Fletches (Russian redoubts at the field of Borodino). He was buried at the edge of this battlefield (see our images nr.24).
The name of General Claude-Antoine Compére is inscribed on the 38th Column of the Arc de Triomphe in Paris.

We have found only one mention concerning sitter of the 2nd portrait and General Compére's sister, comtesse de Quincey (see authentic legends on verso of each portrait): she was mentioned as still living in 1854…

Concerning the authorship we have to note that the portrait of the sister is (as we are 100% sure) an absolutely authentic and very typical work of well-known Parisian, early 19th century miniaturist Louis-Francois Aubry. The same probably applies to the portrait of her brother...
Louis-Frainçois Aubry (1767 Paris - 1851 ibidem) was a pupil of Vincent and Isabey. From 1798 to 1838 he exhibited numerous miniatures in the Salon, and won a second class medal in 1808 and a first class medal in 1828. In 1832 he became a chevalier of the Legion d'Honneur. From 1838 to 1848 Aubry worked as a restorer in the Louvre. Schidlof writes, that in his best pieces Aubry can compete with almost any great artist of his day. He taught the majority of the miniaturists of his period, who became in their turn artists of worth. Among his pupils were Saint, Millet, Le Gros, Delacluze, Meuret, P. d' Aubigny, and his wife Amelie, Gaye, Mlle Voullemier etc.
CLICK HERE FOR OTHER WORKS OF THIS ARTIST IN OUR POSSESSION

Provenance: sale "Collection Emile Brouwet", May 28, 1935, lot 225 (see our image nr.9)

Literature: Natalia Griffon de Pleineville "La Bataille de Maida", in issue No. 12 (May-June 2017) of "Gloire & Empire", Paris, p. 77 (iilustation)

miapr0815
Condition: fairly good; in magnificent, original, Empire frame
Creation Year: 1809/11
Measurements: UNFRAMED:6,0x6,0cm/2,4x2,4in FRAMED: 18,7x18,7cm/7,4x7,4in
Object Type: Framed miniatures
Style: Portrait Miniatures
Technique: both: watercolor on ivory
Inscription: both: old legend on verso
Creator: Louis-François Aubry
To see other works by this artist click on the name above!
Creator Dates: 1767 Paris-1851 Paris
Nationality: French
SHIPPING COSTS UPON REQUEST:
office@wilnitsky.net
Click here for images free of watermark!
Click on images or on

to see larger pictures!