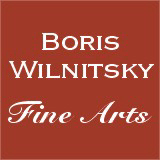 SALE!!! SAVE MONEY !! 1 EUR = 1 USD
# 43482
Franz Liborius Schmitz "Amable de Fontanges, "chef de bataillon de la garde royale"", miniature, 1818
3500 EUR
FINAL DISCOUNT PRICE= 3500 USD
( for EUR price see date rate )
Please note: Shipping and insurance costs are not included in this promotion, ONLY ITEM PRICES!
(please note additional Austrian VAT tax applies for transactions concluded within the European Union)
THE SELLER WILL COVER SHIPPING WITH REGULAR MAIL FOR THIS ITEM!

The sitter - relatively young French military officer - wears a (corresponding to regulation of the first years of 2nd Restoration (1815-1820)) uniform of a "chef de bataillon" of the Royal Guards infantry. Besides that he bears insignias of three French awards (from left to right) - badge of Royal "Decoration of The Lily", Chevalier Cross of Order of the Legion of Honor and Chevalier Cross of Royal Order of Saint Louis.

This miniature was examined with standard magnifying glass, and no signature was found. Additionally, our photographer made a few professional photos of his own. These photos (together with description concerning the sitter) were then posted on our web site, and two days later we received email from our friend, world's best specialist in portrait miniatures Dr. Bodo Hofstetter who informed us that a signature "Schmitz" (at the right edge of the portrait) can be seen in one of these pictures (our image nr.2; click on red symbol under the image). Dr. Hofstetter also referred us to corresponding article in Schidlof's dictionary (see our image nr.7).
Schidlof mentions certain Schmitz as author of one (also signed "Schmitz") miniature in National Museum Stockholm - portrait of (Swedish) Major-General Karl Magnus Klingström (besides that, in 1978, at Sotheby's Zurich was offered signed "Schmitz" miniature portrait of a young lady - see our image nr.9 - B.W.). Further Schidlof suggests that this Schmitz could be the same "Franz Liborius Schmitz, born in Bonn, who worked between 1803 and 1814 in Denmark, Sweden, Germany and France as a silhouettist". The latter (according to "Sventsk Konstnärs Lexikon" - see image nr.9) was born in 1762 in Bonn and died in 1827 in Allingskovgaard, Denmark. He was mainly known as silhouettist and mentioned as working in Germany and France, then, from 1803, in Scandinavian countries (Denmark, Sweden, Norway).
Our following Web research brought further biographical materials about this artist, all referring to him as to a silhouettist (images nr.10-13). But suddenly, in collection of the Sinebrychoff Museum (Helsinki) we found the second (after already aforementioned one in National Museum Stockholm) miniature on ivory by artist "Schmitz".
And this miniature - portrait of an unknown officer- demonstrates artist's "complete" signature - "F.L.Schmitz" (!!).
As Dr. Hofstetter mentioned in his email, "our" Schmitz signed using the same orange paint (orange on orange), which makes the signature practically invisible. It is hence very likely that a great number of other similar works of this artist can be found today in various collections: all "invisibly" signed and thought to be by anonymous masters...
Thus far all Schmitz' biographers mention his activities up until 1814. Yet, he must have done something between the years 1814 and 1827 (his year of death)? Our case here demonstrates that he stayed (whether briefly or at length is unknown) in Paris during the early period of Bourbon Restoration. It was however not his first visit to the French capital: Swedish dictionary mentions his activity in France before 1803.
P.S. August 14, 2020:
Eight years after the miniature's acquisition, through a brief additional search we could identify the depicted officer.
As said above he wears a uniform of a "chef de bataillon" of the infantry of French "garde royale" from the early period of the 2nd Restoration (late 1810s). Figure "5" on his buttons provides number of his regiment.
The next logical step was to turn to the standard reference source - "Annuaire de l'etat militaire de France" - and select names of "chefs de bataillon" in this regiment possessing aforementioned set of awards in late 1810s (i..e, Chevalier Cross of Legion and that of Saint Louis; "Decoration of The Lily" was then in possession of each officer of the Guards).
As our image nr.14 with clips from the 1820 issue of that source (which reflects the situation of the preceding year; it is the first annual issue with the mention of awards of each officer) shows we only find two candidates in the 5th Regiment - 36-year-old Amable comte de Fontanges and 47-year-old Francois-Joseph Deshorties. It is clear that our sitter is the much younger De Fontange - his age fully corresponds with the sitter's visual one!

As our images nr.14-19 show Amable Hugues Anne Hyacinthe, comte (Count) de Fontanges was born on 27th September 1783, in Cap Francois, Isle Saint-Domingue (now Haiti) and died on 24th October 1826, leaving a widow and two little sons.
He was a son of Francois comte de Fontanges, lieutenant colonel of Royal Army, later lieutenant general and before 1789 military commandant of one of the regions of Saint Domingue.
From his service list we learn that he entered the military service still in 1795 (aged 12!). In 1801 he participated in the French invasion of Portugal. In 1805 he was promoted to captain and left the army for one year. In 1806 he returned to the service as a "capitaine adjoint" of General Staff of the Army of Napoleonic Kingdom of Holland. There, he was promoted to lieutenant colonel of cavalry on 23rd October 1806. In 1808, in Spain he was a staff-commander of one of the corps, some later, still in Spain, he was transferred to the same position in the corps of Marshal Lefebvre.
On 13 May 1809, during the Austrian campaign, he was wounded in Tyrol and several days thereafter was awarded Chevalier Cross of Legion of Honor.
In 1810 he left the service in the army of the Kingdom of Holland and returned (with his former French rank of a captain) to French service. He made the whole Russian Campaign of 1812 and in December of that year he was captured by the enemy and spent the next one and a half years in Russia as a prisoner of war. He was released just after the fall of the 1st Empire and returned to France on 22nd June 1814.
On 14 September 1814 he obtained army (sic!) rank of a "chef de bataillon" and was appointed major of "our" 5t Infantry Regiment of "garde royale".
On 30th October 1816 he was raised to army rank of a lieutenant colonel and on 1st January 1818 was confirmed his Guards rank of a "chef de bataillon". We are sure he ordered this portrait showing him with corresponding (new!) epaulettes just thereafter (his Chevalier Cross of Saint Louis he obtained still in 1816).
After the end of the Spanish Campaign of 1823, already lieutenant colonel of 55th Line Infantry Regiment, he was promoted to colonel and appointed commander of that regiment.
Either his regiment remained in Spain for the next several years or De Fontanges visited Spain again in 1826 - in each case we learn that he died on 23 October 1826 in San Sebastian, province Guipuzcoa (Basque Country).

Provenance: private collection, Paris

We are very grateful to Dr. Bodo Hofstetter for his generous help.

mijan12ap12
Condition: good
Creation Year: 1818
Measurements: UNFRAMED:6,5x5,2cm/2,6x2,0in FRAMED: 13,9x12,0cm/5,5x4,7in
Object Type: Framed miniature
Style: Portrait Miniatures
Technique: watercolor on ivory
Inscription: -
Creator: Franz Liborius Schmitz
To see other works by this artist click on the name above!
Creator Dates: 1762 Bonn-1827 Allingskovgaard
Nationality: German / Danish
We will cover shipping with regular registered mail (delivery between 7-14 days) for this item.

OBS: Austrian mail refunds cases of loss or damage with maximum EUR 500.


Fully insured 2-3 days DHL service available upon request and subject to extra charges: office@wilnitsky.net
Click here for images free of watermark!
Click on images or on

to see larger pictures!