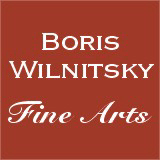 SALE!!! SAVE MONEY !! 1 EUR = 1 USD
# 43481
Antoinette Brunet "Charles de Montulle de Saint Port (gendarmerie d'ordonnance de l'empereur)", 1806
3500 EUR
FINAL DISCOUNT PRICE= 3500 USD
( for EUR price see date rate )
Please note: Shipping and insurance costs are not included in this promotion, ONLY ITEM PRICES!
(please note additional Austrian VAT tax applies for transactions concluded within the European Union)
THE SELLER WILL COVER SHIPPING WITH REGULAR MAIL FOR THIS ITEM!

Extremely rare miniature portrait of a looking to be about 40 years of age "capitaine-adjutant-major" (due to his single epaulette with thin fringes on his right shoulder), wearing "habit de petit tenue" (everyday uniform) of the Napoleonic "gendarmerie d'ordonnance de l'empereur"; a cavalry unit in ranks of Imperial Guard founded by Napoleon I in September 1806. This unit was staffed with descendants of the "Ancien Regime" aristocratic families. It was disbanded on the 23rd of November 1807 - CLICK HERE.

As our image nr.7 with clips from "Histoire anecdotique, politique et militaire de la Garde Imperiale", published in 1847 shows, the name of "capitaine-adjudant-major" (regiment's adjutant) of this unit was De Montulle.

So we are dealing with a miniature portrait of 41-year-old Charles de Montulle executed in Paris, probably just after his appointment the regiment's adjutant of that formation, i. e. in autumn of 1806.

From found online documents (see images nr.8-11) we learn that Charles de Montulle de Saint Port was born on 4 April 1766, in Paris (baptized at Church St. Sulpice), as a son of Jean-Baptiste Francois de Montulle, Baron de Saint Port, owner of Chateau de Saint-Assise in the commune Seine-Port, department Seine-et-Marne, state councillor, "secretaire des commandement de la Reine" and honorary member of the Academie Royale de Peinture (1721-1787), and his wife Elisabeth Francoise Haudry (1727-1800).
He spent the first seven years of his life in his parents' Chateau de Saint-Assise (CLICK HERE).

His service list tells us that he entered the Royal Navy in 1781 (he was then 15) as an "aspirant Garde de la Marine" and was raised to "Garde de la Marine" the next year.
In 1789 he was promoted to "lieutenant de vaisseau" (naval officer rank) and in 1791, with an army rank of major he was transferred to the "Regiment de Bercheni hussards". He was transferred from one hussar regiment to another before he was promoted to lieutenant colonel in "Regiment de Rohan hussards" in 1792. In the same year he (like thousands of other aristocrats) left France and entered the royalist Corps de Conde in Koblenz, Germany.

In 1802, after Napoleon's amnesty for emigrés he returned to France and spent the next four years in a house (former tapestry factory) in Marly-le-Roi by Paris which he inherited from his late father (the latter, in his turn, inherited it from his relative, famous French art collector Jean de Jullienne). In September 1806 he entered the military service again, being appointed at first "marechal-des-logis-chef" and shortly thereafter "capitaine-adjutant-major" in the just formed "gendarmerie d'ordonnance". After this unit was disbanded (November 1807) he was transferred to the 2nd Chasseur a Cheval Regiment.
On 17 July 1809 (just after the Battle of Wagram) he was awarded the Chevalier Cross of Legion of Honor.

In 1812 he was transferred to 14th Chasseur a Cheval Regiment.
In 1813 followed his promotion to "chef d'escadron" and in April of 1814 (beginning of the 1st Bourbon Restoration) - to lieutenant colonel. During the "100 Days" he joined again Napoleon and was promoted by the latter to colonel with the awarding of the Officer Cross of Legion of Honor (both - the rank and the awarding - were not confirmed by Louis XVIII).

The service list also names all campaigns in which he participated and his woundings. We learn that in 1781-1783 he fought (as a naval NCO) in the Caribbean and was wounded in 1782. In the ranks of the Corps de Conde he fought in 1792-1794 in Germany (was wounded in 1793). Between 1794 and 1801 Corps Conde was in turn in Austrian (de Montulle again wounded in 1795), then in Russian (famous march to Russia), finally in English service.
From 1806 to 1814 Charles de Montulle participated in Prussian (1806/07) and Austrian (1809; obtained sabre wound at Wagram) Campaigns, was in Spain, fought in Germany in 1813 (again wounded; what a desperate soldier!) and in 1814 in France.
It seems he left the army in the summer of 1815, at the beginning of the 2nd Restoration - his name is not to find anymore in the lists of active officers. He died on 17 February 1851.

Still in 1792 he married in Koblenz Catherine Wilhelmine Eve Barth (1775-1847) who in 1798 gave birth to their only child - son Charles Edouard de Montulle (1798-1886).

Until today only one other portrait of Charles de Montulle was known, showing him as a little child (see our image nr.12). Executed by Carmonteile in the early 1760s, the watercolor shows his mother with his three siblings (see images nr.13).
Mlle Antoinette Brunet was a well-known French miniaturist mentioned between 1800 and 1825. In 1810 she was residing at 51, rue de Vermeuil in Paris. In the same year she showed the "Portrait of M.(onsieur) de F." at the Salon. Probably she was the same "Mme Brunet", who in 1800-1807 and in 1816 worked at the Porcelain Manufactory Sevres. In the mentioned period, besides Paris, she also lived in Lyon and Bordeaux. Works of this artist can be seen at the Museum of Bordeaux.


Provenance: French private collection

mimar10ap14
Condition: good
Creation Year: 1806/7
Measurements: UNFRAMED:5,4x4,2cm/2,1x1,7in FRAMED: 8,2x7,0cm/3,2x2,8in
Object Type: Framed miniature
Style: Portrait Miniatures
Technique: watercolor on ivory
Inscription: signed: Brunet fecit; verso is inscribed
Creator: Mlle Antoinette Brunet
To see other works by this artist click on the name above!
Creator Dates: mentioned btwn. 1800-1825
Nationality: French
We will cover shipping with regular registered mail (delivery between 7-14 days) for this item.

OBS: Austrian mail refunds cases of loss or damage with maximum EUR 500.


Fully insured 2-3 days DHL service available upon request and subject to extra charges: office@wilnitsky.net
Click here for images free of watermark!
Click on images or on

to see larger pictures!