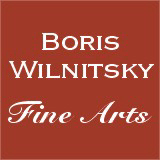 SALE!!! SAVE MONEY !! 1 EUR = 1 USD
SUMMER SALE 2020 from August 17th to September 30th!
Additional 30% off each final item price!
# 43403
"Ex-Chouan Rene de Mondoret as colonel of 1st "Grenadiers a cheval" of Royal Guards", 1825
3700 EUR
FINAL DISCOUNT PRICE= 3700 USD
( for EUR price see date rate )
Please note: Shipping and insurance costs are not included in this promotion, ONLY ITEM PRICES!
(please note additional Austrian VAT tax applies for transactions concluded within the European Union)
This portrait was ordered by its sitter in 1825, just after the latter's promotion to colonel and several days before his transfer from the 1st Regiment of "Grenadiers a cheval" of the Royal Guards (he still wears an uniform of this cavalry unit) stationed in Versailles by Paris, to Bordeaux where he obtained command over the 3rd Cuirassier Regiment (on 23rd May 1825).
He is decorated with badges of three Royal awards:
- Chevalier Cross of the Order of St.Louis (awarded at the beginning of the Bourbon Restoration)
- badge of the "Decoration of The Lily" established by the Bourbons in April 1814
and
- Chevalier Cross of the Legion of Honor (awarded in the early 1820s)

His name (provided by an authentic legend on verso) was Rene de Mondoret.

From information found online about this man we learn the following:
Jean-Baptiste Rene, chevalier Le Pourceau de Mondoret was born on 8th April 1774, at his parents' Chateau de Lauvergnac in the commune La Turballe, near the small town Guerande, Bretagne.
His father, Jean Rene, comte Le Pourceau de Mondoret (1746-1785) was an artillery captain of the Royal Army. His mother's name was Francoise Charlotte Julie de La Bourdannaye Boishulin (1744-1795; she brought to this marriage the Chateau de Lauvergne as her dowry).
In 1785, aged 11, young Rene was sent to Le Marne, to study at the famous College de Juilly.
In 1791, i.e. during the French Revolution, he left France. Soon thereafter he joined the counter-revolutionary army of the "Chouans" (CLICK HERE).
In 1795 he was appointed adjutant of "Regiment du Desnay" of "Armée des emigrés" and took part in the famous attempt of royalists to invade the Bretagne at Quiberon (CLICK HERE).
In 1797 he returned to the Bretagne where he again joined the Chouans. Together with them he fought in different combats (Pontchateau, La Roche-Bernard, Guerande, Redon etc.).
After the partial capitulation of the Chouans in 1800 he remained in their ranks and was promoted by Georges Cadoudal to colonel and appointed one of military commandants of department Ille-et-Vilaine (CLICK HERE).
In February 1801 (he is already commander of staff of Chouans general Louis de Sols de Grisolles) he was arrested together with the latter and was imprisoned for the next fourteen months in Rennes.
Being released, he retired to his Chateau de Lauvergnac where (under surveillance of the Imperial police) he lived for the next twelve years, until the end of the 1st Empire.
Still in 1810 he married Eleonore-Antoinette de Chasteigner (1791-1892) in Nantes who in 1812 gave birth to their only child, daughter Eleonore Antoinette Francoise (1812-1891; in 1840 the latter married Michel Lazet du Chatelier).
In 1815, at the beginning of the 2nd Restoration, he again entered the military service - as a "chef d'escadron" of 1st "Grenadier a cheval" Regiment of "garde royale" (Versailles). In 1823 he was raised to lieutent colonel there.
As said above he became colonel with the transfer to the cuirassiers in 1825.
On 31st August 1826 King Charles X made him Commander of the 10th Legion of Gendarmerie in Bordeaux.
In 1827 he was awarded the Officer Cross of Legion of Honor.
Shortly before the July Revolution of 1830 he was transferred to Rennes where he obtained the local legion of gendarmerie under his command.
Four months after the July Revolution he left the service and returned to his Chateau de Lauvergnac. He died there on 29th June 1858, at the age of 84.

This portrait is a work of an artist living in Versailles (in 1825 - station of 1st "Grenadiers a cheval").
Provenance:
-estate of sitter's descendant, Dr. du Chatelier
-antique store, Netherlands
Condition: good; in original frame
Creation Year: 1825
Measurements: UNFRAMED:55,5x47,8cm/21,9x18,8in FRAMED: 65,0x57,5cm/25,6x22,6in
Object Type: Framed oil painting
Style: 19th century paintings
Technique: oil on canvas
Inscription: old legend on verso
Creator: French School
To see other works by this artist click on the name above!
Creator Dates: -
Nationality: French
2-3 days door-to-door shipment, professionally packed by Mail Boxes Etc and shipped with DHL (calculated for US): 252,51 EUR + insurance 1,8% of item price
Shipping cost to other destinations (worldwide) on request
Shipping price may be reduced if you dispense with the frame


Cheaper alternative (may be further reduced if you dispense with the frame): professionally packed by Mail Boxes Etc and shipped with regular Austrian mail - upon request under office@wilnitsky.net (OBS: In this case maximal refunded insurance value is EUR 500 if shipping destination was the US. In Europe sometimes more, depending on destination.)
Click here for images free of watermark!
Click on images or on

to see larger pictures!