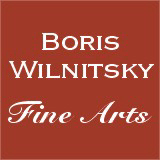 SALE!!! SAVE MONEY !! 1 EUR = 1 USD
# 43401
Paul Joseph Bardou-Attrib. "Russian General Prince Victor Amadeus v. Anhalt-Bernburg", pastel, 1778
7900 EUR
FINAL DISCOUNT PRICE= 7900 USD
( for EUR price see date rate )
Please note: Shipping and insurance costs are not included in this promotion, ONLY ITEM PRICES!
(please note additional Austrian VAT tax applies for transactions concluded within the European Union)
In March 2020, in the pre-sale catalogue of Salzburg auction house "Dorotheum", our attention was immediately drawn to a 1st-class quality pastel portrait of a mid-aged (he looks for 30/40) Russian (corresponding uniform and awards) general (due to his breast star of the Order of St.Anna (only generals were awarded this order)) from the period of the reign of Catherine II.

Being well acquainted with the manner of this artist (for comparison CLICK HERE and see our image nr.24) we at once supposed to deal with a work of well-known German pastellist Paul Joseph Bardou (1747-1814).

Concerning the sitter we have to say the following:
This gentleman wears Russian infantry "vitsmundir" (everyday dress-coat) of a light-green color with red reverse..
We also see badges of two awards - a breast star (on the right chest) of St. Anna (this order had still only one class then) and the chest cross (on the left chest) of the Russian Military Order of St. Georg of the 4th class.

Under the sitter's coat we see also part of a sash, which the sitter bears over his right (sic!) shoulder. Its colors - the red with white (or discolored yellow!) borders - could mean we are dealing either with sash of Polish Order of St. Stanislav (see our image nr.6) or that of St. Anna (see image nr.7) which the artist showed erroneously (!) as borne over the right (instead of the left!) shoulder.
(Here we have to note that such errors are known from other portraits of Russian generals - our image nr.9 shows a portrait of General-Adjutant Prince Volkonsky executed in 1801: one sees that the sash of St. Anna was initially painted over right shoulder; later, another artist "transferred" this sash to the "correct" left shoulder and added onto the "cleared" place the breast star of St.Anna.
Another case of an artist's error we can see in our image nr.10 - famous French portraitist Ingres depicted Russian Major General N. F. Khitrovo with breast star of St.Anna on the "wrong" left chest...)

Well, is it the sash of St.Stanislav or that of St.Anna?

We carefully checked the whole list of bearers of Polish Royal Order of St.Stanislav and we could not find any person in possession of both the 1st class (sash!) of this order, of Russian Order of St.Anna (breast star) and of Russian Order of St. Georg of 4th class.

So we remained with only one possible option - we had to search for a relatively young (30/40) infantry general who had only two awards - St.Anna and St.Georg of 4th class.

During the following search we obtained important information from Nikolai Vereshchagin, a specialist in Russian military portraits - the sitter is none other than "our" (see our web # 37422) cousin of Empress Catherine II, Victor Amadeus Prince von Anhalt-Bernburg-Schaumburg-Hoyn (1744-1790; see our images nr.11-22 with his extensive biography).

His Order of St.Anna (then still order of Duchy Holstein) Victor Amadeus received in 1764. In 1775, being already Russian major general, he was awarded Order of St.Georg of 4th class.
As Mr. Vereshchagin says this portrait was with a great possibility executed in 1788, during prince's short stay in native Schaumburg - he was then 34, and on 21st April of that year he married there.

On another portrait of Prince Victor Amadeus in our possession ( our web # 37422) he is ten years older and already with neck cross of St.Georg of 2nd class (awarded on 16th December 1788) and Order of St. Andrew The First-Called (21st August 1789).

Victor Amadeus von Anhalt-Bernburg-Schaumburg-Hoym (Schaumburg, 21 May 1744 - 18 April 1790) was a German prince of the House of Ascania from the Anhalt-Bernburg-Schaumburg-Hoym branch (he was the sixth (but fifth surviving) son of Victor I Amadeus Adolph, Prince of Anhalt-Bernburg-Schaumburg-Hoym, and the third-born by his second wife, Countess Hedwig Sophie Henckel of Donnersmarck) and a Russian general under the service of Empress Catherine II the Great.
As the youngest of the sons of Prince Victor I, Victor Amadeus had little chances to inherit any of the family lands. He thus chose to follow a military career, which he began in rank of a captain of the Netherlandish Army. Soon he transferred under the military service of the Holy German Empire and obtained an Austrian army rank of a "Rittmeister" (cavalry captain). Still in 1764 he was awarded Holstein ducal (later Russian) Order of St.Anna.
In 1772 he entered the Russian military service and was enlisted into the Life Guards Cuirassier Regiment.
On the 13th of March 1775 he was promoted to brigadier (lowest general's rank); on the 10th of July 1775 was raised to major-general and, on the 26th of November of the same year, he received his first award - Order of St. Georg of the 4th Class. On the 18th of August 1778 he was promoted to general-poruchik; on the 28th of June 1782 - to lieutenant-general.
At the beginning of the Turkish campaign of Prince Potemkin in 1788 Victor Amadeus joined the latter's Ekaterinoslvaskaya Army.
Austrian Field-Marshal Prince Charles Joseph Ligne (1735-1814; see our web # 28721), while at Potemkin's army headquarters, assesses the personality of Victor Amadeus in his letter to Count de Segur (French Ambassador in St. Petersburg):
"…"I'm observing the relative of Catherine (Prince Anhalt-Bernburg), who may at first appear to be the most ordinary officer of her army: so modest and simple he is! He by no means wishes to give the impression that he is something else! He unites in himself all possible talents and qualities; he is enthralled with his army post and gun firings; often makes himself liable to unnecessary risk; likes to cede to others what is otherwise rightfully his; has a caring mind and heart; possesses a fine and accurate taste; gallant and humble; nothing can slip his attention; quick in his responses; comprehends all at an instant; firm in his intentions; condones only myself, but is uncompromising with himself and others; exceptionally educated and - in other words - is a true genius of a military man".

Victor Amadeus especially distinguished himself in the capture of (held by the Turks) Fortress Ochakov (see our images nr.13-14), in which he commanded one of the columns during the assault and put it on the walls of the fortress; for this he was awarded on the 16th of December 1788 the Order of St. Georg of the 2nd Class (sic!). The following (1789) year, Victor Amadeus took an active part in the capture of the towns of Causeni (in Russian phonetic transcription - Kaushany), Akkerman and Bender, and on the 21st of April 1789 was rewarded for his distinction with the Orders of St. Alexander Nevsky and St. Andrew the First-Called (sic!).
In 1790 the prince joined the army of Count Ivan Saltykov in Finland, the theater of the Russo-Swedish War. This was his last military action: at the beginning of the hostilities, Victor Amadeus was sent with a detachment to drive the enemy from Pardakoski and Kernikoski and, on the 18th of April, while the troops were attacking the Swedes, he was fatally wounded by a canon-ball in his right leg. The grenadiers carried him on a mantle to the ambulance of neighboring town Vyborg, where he passed away two days later.
At first, his remains were laid to rest in a church of Vyborg; later, his tomb was transferred to the Lutheran Cemetery in Vyborg's suburb Petrovskoe.
On order of Catherine II the Great, the project of his tomb stone was to be carried out by Giacomo Quarengi and was in 1792 carved out of marble in Italy (one could not procure a monolith of such size in St. Petersburg; moreover, marble itself cost twice less in Italy); the total expenses comprised the sum of 2602 rubles.
Although, in the Soviet period, his tomb stone (see our image nr.22 for an old photograph of it) was wrecked, its parts have survived. They are taken care of by the museum "Castle of Vyborg".

The name of Prince Anhalt-Bernburg-Schaumburg-Hoym was closely linked to the famous Russian General Barclay de Tolly, who began active service under his command. Victor Amadeus was the first one who drew attention to the military talents of Barclay; when the Prince was dying, he gave to Barclay his sword, with which the latter never parted. Additionally, Count F.F. Rostopchin, who was a Senator, a member of State Council, Head-Chamberlain, and Mayor of Moscow, considered himself one of Prince's followers.

Having gone on home leave, Prince Victor Amadeus married on the 21st of April 1778 two years his senior Magdalena Sophie, Princess von Solms-Braunfels (1742-1819), sister of the ruling Landgravin Ulrike Louise von Hesse-Homburg. Shortly before the birth of their only child, son Victor Amadeus-Junior (1779-1783), his wife settled in Bad Homburg. According to the then existing practice, just after he was born, Victor Amadeus-Junior was enrolled as a cornet into his father's Russian Leib-Cuirassier Regiment. Sadly, the little boy passed away before his 4th birthday. From that time on, the wife of Victor Amadeus continued to live in Bad Homburg alone, and only saw her husband once or twice in the period before his death in 1790.
In 1790, Prince's brother-in-law, Landgrave Friedrich Ludwig von Hesse-Homburg, composed a moving, poetic requiem for the death of Victor Amadeus, who died in faraway Russia (see our image nr.21).
We are very grateful to Nikolai Vereshchagin (real author of this siiter's identification) and phalerist Sergei Golovin who informed us about similiar errors in the depiction of the insignia of the order of St. Anna, for their generous help
Condition: good
Creation Year: 1778
Measurements: UNFRAMED:54,0x42,0cm/21,3x16,5in FRAMED: 61,7x50,2cm/24,3x19,8in
Object Type: Framed pastel
Style: Old Master drawings
Technique: pastel on vellum (oval; mounted by the artist onto stretcher)
Inscription: -
Creator: Paul Joseph Bardou
To see other works by this artist click on the name above!
Creator Dates: 1747 Basel-1814 Berlin
Nationality: German
2-3 days door-to-door shipment, professionally packed by Mail Boxes Etc and shipped with DHL (calculated for US): 228,95 EUR + insurance 1,8% of item price
Shipping cost to other destinations (worldwide) on request
Shipping price may be reduced if you dispense with the frame


Cheaper alternative (may be further reduced if you dispense with the frame): professionally packed by Mail Boxes Etc and shipped with regular Austrian mail - upon request under office@wilnitsky.net (OBS: In this case maximal refunded insurance value is EUR 500 if shipping destination was the US. In Europe sometimes more, depending on destination.)
Click here for images free of watermark!
Click on images or on

to see larger pictures!