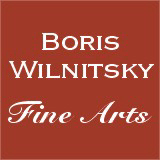 SALE!!! SAVE MONEY !! 1 EUR = 1 USD
# 43350
Pierre Mourlan "Colonel Marie-Theodore de Rumigny, aide-de-camp of Duke d'Orleans", 1825
3500 EUR
FINAL DISCOUNT PRICE= 3500 USD
( for EUR price see date rate )
Please note: Shipping and insurance costs are not included in this promotion, ONLY ITEM PRICES!
(please note additional Austrian VAT tax applies for transactions concluded within the European Union)
THE SELLER WILL COVER SHIPPING WITH REGULAR MAIL FOR THIS ITEM!

This high quality miniature on ivory (still set into original golden brooch) by well-known Parisian artist Pierre Joseph Hippolyte Alexandre Mourlan shows a relatively young colonel of "etat-major general" (General Staff) of the French Royal Army from the late period of 2nd Bourbon Restoration (1825-1830).
He bears three French Royal awards:
-Chevalier Cross of the Military Order of St Louis
-badge of "Decoration of The Lily", introduced by Bourbons in April of 1814 and
-Officer Cross of the Order of Legion of Honor (as we will see below he was awarded this order's class still in the period of the 1st Empire)

In the attempt to identify this officer we turned as usual to the standard sources - annual issues (for 1820s; from July 1830 bearing of "Decoration of The Lily" was forbidden) of "Annuaire officiel de l'armee active" and "Almanach royal et national". Our task was to select all colonels of General Staff who possessed Chevalier Cross of St.Louis and Officer Cross of Legion in the mentioned period (the third award - "Decoration of The Lily - was practically an obligatory one in that period).

In total we found twenty-one men.
Due to the young appearance of our colonel we focussed on three of them, who were in their thirties:
Louis Joseph de Franquetot, duc de Coigny (1788-1869)
Leopold Augustin Jean Joseph, marquis d'Ainesy de Montpezat (1788-1882) and
Marie-Theodore Gueully, vicomte de Rumigny (1789-1860)

After profound search through the biographies of each of them we came to the conclusion that only the third of them - vicomte de Rumigny - comes in question.
And after we discovered latter's portrait from 1840 online (see our image nr.8) we had no more doubt - he is our man.

This miniature portrait de Rumigny ordered (with almost 100% possibility) in summer of 1825, just after his promotion (23rd May 1825) to colonel of General Staff. To the next rank - of marechal-de-camp (two stars general) he will be raised after July Revolution of 1830. His next Legion's cross - Commander one - he will obtain in 1831.
Since 1819 he was an aide-de-camp of Louis-Philippe (then duc d'Orleans, from 1830 to 1848 King of France - CLICK HERE).

Marie-Theodore Gueully, vicomte de Rumigny was born on 12th March 1789, in Paris and died in Gagny near Paris, on 24th june 1860. Despite his brilliant military career he is much more known today as a memoirist, author of the famous "Souvenirs de General Comte De Rumigny, aide-de-camp du roi Louis-Philippe /(1789-1860)", published in Paris, in 1921 (CLICK HERE).

Vicomte de Rumigny was born into old noble family from Picardy. His father, Louis Gabriel Philippe Augustin Gueully, marquis de Rumigny (1761-1835) was a captain of cavalry regiment "Royal-Roussillon". His mother's name was Marie Julie Hatte de Chevilly (1769-1808). His older brother, Marie Hoppolyte Dueully, comte de Rumigny (1784-1871) became later well-known French diplomat and Pair de France.
In years of Great Terror the family emigrated to England and came back after Napoleon's amnesty for emigres (1801/1802).
In age of 16 years Marie-Theodore entered "Ecole speciale militaire" in Fontainebleau and graduated with rank of "sous-lieutenant" (2nd lieutenant) on 9th Novembwer 1805, with appointment to 12th Line Infantery Regiment. With this unit he participated in Prussian Campaign of 1806/07 (a. o. fighted at Eylau) and in Austrian Campaign of 1809. On 3rd June 1809, in the Battle of Pressburg he was wounded and on 7th June was promoted to lieutenant. One month later, during the Battle of Wagram (5/6th July 1809) he was again wounded. One week later he was raised to "adjudant-major".
On 12th January 1811 he became captain of his 12th Regiment.
In the Russian Campaign of 1812 he distinguished himself at Smolensk and Valyutina Gora, and on 20th August 1812 he was awarded Chevalier Cross of Legion of Honor.
On 4th January 1813 he was appointed aide-de-camp of General Gerard, and on 23rd July of that year he was promoted to "chef de bataillon".
In ranks of the Grande Armee he participated in the Campaign of 1813 in Germany (on 28th September awarded Officer Cross of Legion) and following French Campaign of 1814. On 5th April 1814, in age of only 25 years he became colonel of cavalry (9 years after entering army - what a brilliant career!).
During the First Restauration (1814/15) he was set on the list of "demi-soldes" (half-pay). After Napoleon's comeback in spring of 1815 ("100 Days") he joined the latter and was attached to General Staff. He distinguished himself on 16th June 1815, at Ligny.
With a begin of Second Restoration (summer of 1815) he was again set on "demi-soldes" list with serious reduction in rank - to "chef de bataillon".
On 11th April 1816, in that rank he came to "Legion departementale de Mayenne". Three years later, on 17th March 1819 he was raised to lieutenant colonel with transfer to "Legion du Tarn-et-Garonne", but in two days became (due to help of his former chief, General Gerard) aide-de-camp of Duke d'Orleans.
On 1st May 1821 he was awarded Chevalier Cross of St.Louis.
On 23rd May 1825 he was promoted to colonel of General Staff (remaining aide-de-camp of Duke d'Orleans).
On 22nd October 1830 he became marechal-de-camp and on 21st March 1831 followed his awarding Commander Cross of Legion (Grand Cross he will be awarded on 9th January 1833).
On 20th September 1832 he obtained command over 2nd Brigade of 1st Infantry Division of the Army of North, on 7th February 1833 - over 2nd Infantry Brigade of the Paris garrison.
On 22nd January 1839 he became Commander od 2nd Brigade of 4th Infantry Division of "corps de rassemblement sur la frontiere du Nord", but on 25th May of that year returned to his former brigade in Paris.
On 4th January 1840 he obtained command over infantry brigade in the Army of Africa. On 12th May 1840 he was wounded at Medea, Algeria, and on 21st June he was raised to lieutenant general and sent back to France.
On 20 September 1841 he received an important position in General Staff and soon thereafter returned to Africa. On 2nd December 1841 he was appointed General-Governor of Algeria and Commander of the Army of Africa.
He came back to France on 22nd March 1842.

After Abdication of King Louis-Philippe (25th February 1848) he accompanied the latter to emigration to England. His official retreat from French military service took place on 18th April 1848.
Back to France he lived together with Louis-Philippe at latter's Chateau de Maison-Rouge in Gaigny, where he died on 24t June 1860. His body was buried in family tomb in commune de Rumigny, Ardennes.

Still in 1818 de Rumigny married Louise Segretain, who died in 1832. Nineteen years lateer, in 1851 he remarried; his second wife became Eulalie Amable Aglae Dubois, daughter of wealthy deputy of Amiens. Also still on 28th October 1830 he was elected to National Assembly as a representative of department Somme, and from 5th July 1831 to May of 1834 he represented there department Mayenne (see our image nr.13).

Another author's own (unsigned) replica of this miniature was formerly in the famous Napoleonica Collection Bernard-Franck. It was sold at Bonhams Knightbridge, London on 30th June 1999 (Lot 88 - see our image nr.14).
Author of this miniature portrait Pierre Joseph Hippolyte Alexandre Mourlan was born in 1789 in Paris and died in that city in 1860. He studied under Daniel Saint, lived in Paris and exhibited his works at Salon between 1819-1841, obtaining a medal at his debut. He was also a lithographer. Schidlof says "Mourlan was a miniaturist of talent and imitated the style of Daniel Saint to perfection".
Provenance: French antique trade
Condition: good: set into original golden brooch
Creation Year: 1825
Measurements: UNFRAMED:5,0x4,0cm/2,0x1,6in FRAMED: 5,7x4,7cm/2,2x1,9in
Object Type: Framed miniature
Style: Portrait miniatures
Technique: brooch: gold; miniature: watercolor on ivory (oval)
Inscription: signed: Mourlan
Creator: Pierre Joseph Hippolyte Alexandre Mourlan
To see other works by this artist click on the name above!
Creator Dates: 1789 Paris-1860 ibid.
Nationality: French
We will cover shipping with regular registered mail (delivery between 7-14 days) for this item.

OBS: Austrian mail refunds cases of loss or damage with maximum EUR 500.


Fully insured 2-3 days DHL service available upon request and subject to extra charges: office@wilnitsky.net
Click here for images free of watermark!
Click on images or on

to see larger pictures!