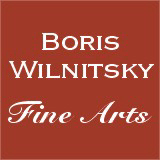 SALE!!! SAVE MONEY !! 1 EUR = 1 USD
# 43223
Josef Matthaeus Aigner "Russian Colonel Burgard Adolfovich Nat", interesting story!!, 1855
4900 EUR
FINAL DISCOUNT PRICE= 4900 USD
( for EUR price see date rate )
Please note: Shipping and insurance costs are not included in this promotion, ONLY ITEM PRICES!
(please note additional 13% tax applies for transactions concluded within the European Union)
One of our most interesting "Art Detective" researches!

This, signed "JMAigner" (for Vienna, 19th century artist Josef Matthaeus Aigner) military portrait was acquired at the 29th October 2019 online sale of auction house "Dorotheum" in Austrian town Linz (see our image nr.23). The auctioneers offered it as a portrait of unknown Prussian (sic!) officer, without any mention of an existing (over sitter's left shoulder - see our images nr.2 and nr.8) artist's signature. Besides that the date of the portrait's execution was estimated as late 19th century.

In reality, as we immediately recognized (after we discovered this painting in the pre-sale catalogue), both mentioned criteria - definition of uniform and date of execution - were absolutely wrong: the uniform is not Prussian but Russian, and the painting was made not later than 1855.

We are dealing with a portrait of a mid-aged (he looks to be about 45 years) Russian colonel (staff-officer's epaulettes with relatively thin cord, absence of (introduced in 1827) stars on epaulettes - all officers (besides colonels!) had them). This uniform with one row of buttons existed until 28th May 1855 - on that day the single row was replaced by two ones, with six buttons each.
Moreover, it is a uniform of "sostoyashchyi po armii" (reckoned in army) officer (with introduced on 26th December 1829 buttons with symbol of "grenade with one flame").

Besides the sitter's rich (unusually high for a colonel!) decoration which theoretically could lead to his identity, our attention was at once caught by a strange detail - the absolutely forbidden in Russian army of that period sitter's short beard under the lower lip!
Two Russian specialists in military portraits whom we showed a picture from the auction catalogue even suspected (due this beard) a simple fake: "somebody overpainted a portrait of an Italian or Spanish gentleman, adding a Russian uniform and orders".
In contrary, the third expert - specialist in Russian phaleristics - after careful inspection of the catalogue picture said he doesn't believe this portrait was reworked by a faker - the absolutely correct details of uniform and orders and especially the method of latters' hanging speak for the portrait's authenticity.
The final, positive for us news came from our restorer - after the cleaning of (already acquired) painting's surface she informed us that the portrait was definitely executed in the mid 19th century and that it has no repaintings (!).
Being inspired by this we continued our search for a Russian colonel.

The sitter bears following awards:
-neck cross of Russian Order of St.Vladimir of 3rd class
-neck cross of Russian Order of St.Anna of 2nd class with Imperial crown (the latter was usually obtained (as an additional award) a couple of years later)
-neck cross of Russian (until 1831 - Polish) Order of St.Stanislav of 2nd class
-neck (Commander) cross of Austrian Order of Leopold of 2nd class (CLICK HERE; between 1849-1855 several dozens of Russian generals and colonels, participants of "Hungarian" Campaign were awarded Commander (sic!) cross of Leopold; our colonel was surely one of them)
-chest cross of Russian Military Order of St.Georg of 4th class (awarded either for battle distinction or (like many other senior officers and generals of that period) for 25-year-service)
-silver medal "For Russo-Turkish War of 1828/29"
-chest cross of (formerly Polish, since 1831 Russian) Order "Virtuti militari" of 4th class (in Russia renamed to "Polish distinctive badge for military merit" (CLICK HERE). It is interesting to note that 4th class were awarded in 1831 absolutely all "ober-officers" (junior officers in ranks not higher than captain), participants of "Polish" Campaign of 1830/31 (depression of Polish Uprising). Senior officers obtained 3rd or 2nd class. The latter fact tell us that our sitter was in 1831 still in lower rank; to become colonel he had to serve many years long, being step by step promoted to next rank)
-chest badge (introduced still in 1827) "For XV years of immaculate service" (we will return to this award later).

We have to say here that the author of this portrait, Josef Matthaeus Aigner never visited Russia, which means that our colonel posed for this portrait being in Austria in the early 1850s. Staying here, far from Russia, he allowed himself to grow a "forbidden" beard - probably still a bachelor he wanted to impress local ladies (surely with success - portrait yet remained in Austria (it was delivered to the auction house by a person in whose family it was since 19th century)).

So we had to concentrate on the following search criteria:
We had to search for a mid-aged (not older than 45/48 years) Russian colonel, who after the end of "Hungarian" Campaign of 1848/49, but before summer of 1855 (uniform's alteration) came again to Austria, whose (to that time) awards are presented on this portrait and who then had a uniform of a "reckoned in army" (had but not worn!!) .
Here we have to note that in the discussed period Russian officers who spent their vacancy abroad were not allowed to wear their military uniforms - they had to appear in public only in civil dress!
Second prohibition after "forbidden" beard!

Nevertheless the existence of this (painted outside of Russia) portrait does not automatically mean that its sitter wore (sic!) his uniform in Austria! He had it in his luggage, and he only wore it to pose for this portrait (a wish of a certain lady for whom this portrait was destined as a farewell gift?).

We began with the rarest of the sitter's awards - in contrary to all others (each of them were awarded thousands of persons) the Commander Cross of the Austrian Order of Leopold received (beginning 1814), as said above, only several dozens of colonels and generals of Russian Army.
We turned to the Austrian standard source - "Hof- und Staats-Handbuch der Oesterreichisch-Ungarischen Monarchie", namely that for year 1856 (this annual issue lists absolutely all (until then!) Russian awardees of the Commander Cross of Leopold (CLICK HERE and see pp. 50-51).
After checking in depth (we spent two days with that) the biographies (or service lists) of each of them we found ONLY ONE CANDIDATE; each of all other awardees (generals and colonels) had in that period different (than our sitter) complect of awards.
The detected candidate was 1855 still in the rank of a colonel. He was then in possession of a uniform of "reckoned in army". And most importantly - in 1855 he spent six months abroad (sic!), out of service, curing a certain illness. This fact surely explains the "forbidden" (and only possible out of service and out of Russia) beard.

His name was Burgard Adolfovich Nat (so in Russian spelling). In reality he was born (place of birth unknown) as Bernhard von Nadt - so in the aforementioned Austrian list of awardees of the Order of Leopold of 2nd class. Word "von" before his family name indicates his noble (sic!) descent.
In the Russian 1855 annual list of all (!) active colonels (see image nr.10) he is mentioned as one who was just transferred to "reckoned in army" with (dated 13th March 1855) "Vysochayshee razreshenie" (Tsar's personal permission - see definitely our image nr.14) to leave service for a six-month-vacancy, for a treatment ABROAD (!!).
It was logically to believe that this man moved to one of Austrian resorts (rather one, situated by Vienna where the author of this portrait lived), having in his luggage the uniform of a "reckoned in army" colonel.

For Austria as a place of treatment speaks also his noble (as we believe - Austrian) descent. His genealogist (see image nr.) provides surely wrong (like a lot of other errors) information saying Nat was a descendant of "Prussian merchant family" - "von" in his birth name refutes this statement.
Moreover, his ancestors were rather Austrian aristocrats - our image nr.16 shows a clips from another Austrian source, informing us that in the late 18th century, in Vienna lived a certain "Count von Nadt"...

Let us discuss Colonel Nat's awards in 1855.
The aforementioned Russian list of colonels names all their awards, excluding possible medals. The latter means we do not know 100% about Nat's probable awarding for Russo-Turkish War of 1828/29.
These awards were the following (see again our image nr.10):
-St.Stanislav of 2nd class (1843)
-St.Anna of 2nd class (1843)
-Imperial crown to St.Anna of 2nd class (1846)
-Badge "For XX (sic!) years of immaculate service" (1847). It is surely an error made by the author of 1855 list - our image nr.11 shows a clips from 1844 and 1848 annual lists of Russian lieutenant colonels. We see that in 1848 (sic! i.e. later than mentioned above 1847) Nat (then still lieutenant colonel) was in possession of XV-year-badge!
-St.Vladimir of 3rd class (1850)
-St.Georg of 4th class (1851 - for 25-year-service)
-Austrian Leopold of 2nd class (1852)

We see that one order from our portrait - "Virtuti militari" ("Polish distinctive badge for military merit") of 4th class is not mentioned here. Yet, as we will see below, Nat began his officer career in 1827, in General Staff of Russian Army. It is difficult to imagine that General Staff's officer had no relation to both following campaigns - Russo-Turkish War of 1828/29 and "Polish" Campaign of 1830/31...

Russian genealogist (see our image nr.17) says Nat was born in "ca. (sic! not exactly!) 1805" . In 1825 he graduated from the Principal Engineering School in St. Petersburg with a rank of a "praporshchik" (ensign). He remained for two next years in "officer class" of this school and was turned out in 1827, in rank of a "podporuchik" (2nd lieutenant) and with appointment (so genealogist!) to Corps of Engineers.
In contrary, in the very important source - "Historical essay to evolution of Principal Engineering School /1819-1869" - we find more probable information (see image nr.12): in 1827 Nat was at once (!) turned out to General Staff (and not in 1831, as genealogist says!). So he definitely could have relation to Turkish and Polish campaigns .
The genealogist further informs us that in 1834 Nat became staff-captain and quartermaster of 3rd Grenadier Division. In that function he participated in Caucasian War of 1844/45.
As said above, in 1848 he was already lieutenant colonel (promoted in 1847) and he took part in just started "Hungarian" Campaign. On 30th September 1849 (see image nr.13) he was awarded 3rd (sic!) class of Austrian Order of Leopold. Three months later, on 6th December 1849 he was raised to colonel.
In 1851 he was transferred to Erivansky Carabineer Regiment.
In 1852 he obtained again Austrian Order of Leopold - this time of 2nd class.
On 11th October 1854 he was appointed Commander of Narvsky Yegersky (chasseurs) Regiment.
Finally, in March of 1855 he received a six-month-vacancy for a treatment abroad, being discharged before as regiment's commander with transfer to "reckoned in army". It is exactly this uniform (still the old model; the two-row-button-model will be introduced two months later - on 28th May 1855) that he had in his luggage leaving Russia.
On 21st June 1856 (Nat (still "reckoned in army") is already back in Russia) he was promoted to major general (see image nr15; it was surely a "farewell" promotion, accompanying his retiring - after this date his name is not mentioned anymore in army lists).

The genealogist also says Nat was married with a certain Olimpiada Gavrilovna (birth name unknown) who was born "about 1835" (their wedding surely took place after Nat's return from Austria - their only child, son Vladimir was born on 1st December 1864.
Nat died (presumably in St. Petersburg) twelve days after the son's birth - on 13th December 1864.

Nat's year of birth provided by the genealogist - "ca. 1805" - seems to be doubtful.
Our sitter does not look to be 50 years of age (Nat in 1855 - according to genealogist's date of birth) but several years younger. We rather believe he was born in 1809/10 - in many known cases of absolvents of military schools (especially who were turned out with rank of a "praporshchik") they were usually very young, often 15/16-year-old (like, as we believe, Nat in 1825). Two years later, in 1827 (Nat is turned out from officer class") he was obviously 17/18-year-old. Consequently, in 1855 he was 45/46 - full accordance with visual age of our sitter!

Final accord to this identification is provided through very interesting fact: during only three years Nat was twice awarded (extremely rare case!) Order of Leopold (3rd class in 1849 and 2nd class in 1852). It is very possible that exactly his (mentioned above) Austrian aristocratic descent played main role in especial Austrian attention to his person.


Also interesting is to note that in Russian Army of mid-19th century served another officer with family name Nat (called in army lists "Nat the 2nd"). His full "Russian" name was Anton Antonovich Nat (see image nr.18), and he left a much more significant trace in Russian military history.
Being ca 10 years younger he graduated in 1836 the same Principal Engineering School in St. Petersburg. In 1855 he was still a lieutenant colonel. He died in 1876, being already in rank of a lieutenant general. Probably he was a cousin of our "Nat the 1st".


And now a few words about the author of this interesting portrait.
Joseph Matthaeus Aigner (1818 Vienna - 1886 ibidem) was a pupil of the famous Viennese portrait painter F.Amerling. In 1848, after suppression of the revolution, in which he participated as a commandant of the Academy Legion consisting of young artists, Aigner was imprisoned and condemned to death, then reprieved. He was a very well-known Viennese portraitist, member of the artists exhibition group "Wiener Kuenstlerhaus". Because of the expressive eyes in his portraits Aigner was considered by his contemporaries an ingeniously observing "eye painter". Works by him are displayed at the Austrian National Gallery and other museums.
Our images nr.19-21 show several other works of this portraitist.


We are very grateful to well-known Russian phalerist Sergei Golovin for his comments during our research.


Condition: good; in original frame
Creation Year: 1855
Measurements: UNFRAMED:66,7x54,0cm/26,3x21,3in FRAMED: 87,7x74,5cm/34,5x29,3in
Object Type: Framed oil painting
Style: 19th century Russian paintings
Technique: oil on canvas (painted in oval)
Inscription: scratched signature: JMAigner (JMA ligated)
Creator: Joseph Matthaeus Aigner
To see other works by this artist click on the name above!
Creator Dates: 1818 Vienna-1886 Vienna
Nationality: Austrian
SHIPPING COSTS UPON REQUEST:
office@wilnitsky.net
Click here for images free of watermark!
Click on images or on

to see larger pictures!