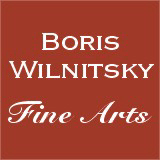 SALE!!! SAVE MONEY !! 1 EUR = 1 USD
# 43158
"Achille Baraguey d'Hilliers as colonel and Commander of 1st Lght Infantry Regiment", 1830/33
2900 EUR
FINAL DISCOUNT PRICE= 2900 USD
( for EUR price see date rate )
Please note: Shipping and insurance costs are not included in this promotion, ONLY ITEM PRICES!
(please note additional 13% tax applies for transactions concluded within the European Union)
THE SELLER WILL COVER SHIPPING WITH REGULAR MAIL FOR THIS ITEM!

Found in the pre-sale catalogue of auction house "Cortot et Associes" (Dijon, France), erroneously described as a portrait of a senior officer of cavalry, it is in reality a portrait of a colonel (and Commander) of the 1st Light Infantry Regiment (according to the uniform's regulation of 1822) of the French Royal Army (blue coat, yellow collar, silver colonel's epaulettes, white buttons with the number "1"). He is decorated with only one award - Officer Cross of the Royal Order of the Legion of Honor.

Through the following search (among other sources we searched through the annual issues of "Annuaire official des officier de l'armée active") we found the only (!) candidate - colonel and Commander of "1er régiment de l'infanterie légère" since 31st of August 1830, Achille (Louis-Achille) Baraguey d'Hilliers, future Marshal of France. The other portraits of this man we found during our Web search, although showing him at a much older age nevertheless fully confirm him as the sitter of our miniature. He posed for it between 31st of August 1830 (see above) and 18th February 1833 (the date of his transfer to the Military Academy St.-Cyr (see below). It seems to be the earliest known portrait of his.

Louis-Achille Count Baraguey d'Hilliers was born on 6th September 1795 in Paris. He was the son of the French Revolutionary General Louis Baraguey d'Hilliers (CLICK HERE). He was educated at the Prytanée National Militaire (military school) and joined the French army and took part in the Russian campaign of 1812 as a sous-lieutenant. In 1813 he served as aide-de-camp to Marshal Marmont. In the battle of Leipzig (on the 18th October 1813) he lost his left hand. One month later, on November 18th he was awarded the Chevalier Cross of the Legion of Honor. Promoted to captain in 1815, he fought at Waterloo. On February 26th 1818 he was raised to chef d'escadron in the 2nd regiment of "grenadiers a cheval". Sometime later he was transferred to the infantry - in 1821 he already serves (as a chef de bataillon) in the 9th Line Infantry Regiment. In the ranks of this regiment he participated in the Spanish Campaign of 1823 and remained in Spain until 1825. Still on the 4th of October 1823 he obtained his Officer Cross of the Legion of Honor.
In February 21st 1827 he was promoted to lieutenant-colonel with a transfer to the 2nd Line Infantry Regiment. On 25th March 1830, already in Algeria, he was transferred (in the same rank) to the 1st Light Infantry Regiment. For his distinction at the capture of Algiers he was promoted to colonel and appointed Commander of his 1st Light Infantry on 31st of August of that year. He served in that function until the 15th of February 1833 when he was made vice-governor of the military academy of Saint Cyr. In 1834 still serving there he was promoted to marechal-de-camp (brigade general) and in 1836 he became Commandant of St. Cyr.
Sent to Algeria in 1841, by 1843 he had been promoted to général de division and was made Military Commandant of Constantine. Put on the non active list in 1844, by 1847 he was reinstated and made Inspector-General of infantry. After the Revolution of 1848, he was sent as commanding general to Besançon. Elected to the House of Representatives, Baraguey d'Hilliers remained on active duty and lead a French expeditionary force to Rome until 1851.
In 1853, Baraguey d'Hilliers was sent to Constantinople as ambassador extraordinaire, and recalled in 1854. During the Crimean War he was given command of the expeditionary force destined for the Baltic Sea. After capturing Bomarsund, Baraguey d'Hilliers was promoted to Marshal of France and made a Senator. He would later serve as vice-president of the French Senate. During the Italian campaign of 1859, Baraguey d'Hilliers commanded the I Corps with which he distinguished himself by capturing the town of Solferino during the Battle of Solferino. After the war he was given command of V Corps in Tours.
Made governor of Paris in 1870, by his frankness he made himself unpopular with the Empress Eugénie and with Palikao. On 12 August he was replaced by Trochu. After the end of the Franco-Prussian War, Adolphe Thiers made him president of a commission investigating the causes of the French defeat. He died on the 6th of June 1878 in Amélie-les-Bains, a commune in the Pyrénées-Orientales department in southern France and was buried in "Les Invalides" in Paris.

For his biography see our images nr.7-10.
Condition: good, in original frame
Creation Year: 1830/33
Measurements: UNFRAMED:7,4x7,4cm/2,9x2,9in FRAMED: 13,1x12,7cm/5,2x5,0in
Object Type: Framed miniature
Style: Portrait Miniatures
Technique: watercolor on ivory (oval)
Inscription: -
Creator: French School
To see other works by this artist click on the name above!
Creator Dates: -
Nationality: French
We will cover shipping with regular registered mail (delivery between 7-14 days) for this item.

OBS: Austrian mail refunds cases of loss or damage with maximum EUR 500.


Fully insured 2-3 days DHL service available upon request and subject to extra charges: office@wilnitsky.net
Click here for images free of watermark!
Click on images or on

to see larger pictures!