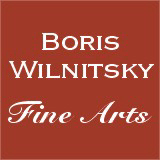 SALE!!! SAVE MONEY !! 1 EUR = 1 USD
# 43150
Horace Vernet-Circle "Duc d'AngoulÍme at Ch'teau de Saint-Germain-en-Laye", oil/canvas, 1816/20
2900 EUR
FINAL DISCOUNT PRICE= 2900 USD
( for EUR price see date rate )
Please note: Shipping and insurance costs are not included in this promotion, ONLY ITEM PRICES!
(please note additional 13% tax applies for transactions concluded within the European Union)
Executed in the early period of the 2nd Restoration by a good French military artist working in the manner of great Horace Vernet (one of the latter's pupils?) this small oil on canvas painting shows the nephew of King Louis XVIII, Louis Antoine, Duke of AngoulÍme (1775-1814; see our images nr.10-12) who inspects "Compagnie de Gramont" of "Gardes-du-Corps du Roi" (CLICK HERE and see our image nr.15) staying at Ch'teau de Saint-Germain-en-Laye (19 km west of Paris; see our images nr.13-14) since 1816.
Horace (full name: Emile Jean Horace) Vernet was born in 1789 in Paris into a family of famous French horse and battle painter Carle (Antoine Charles Horace) Vernet. Fittingly, he was born in the Paris Louvre, while his parents were staying there during the French Revolution. Vernet quickly developed a disdain for the high-minded seriousness of academic French art influenced by Classicism, and decided to paint subjects taken mostly from contemporary culture. Therefore, he began depicting the French soldier in a more familiar, vernacular manner rather than in an idealized, Davidian fashion. Some of his paintings that represent French soldiers in a more direct, less idealizing style, include "Dog of the Regiment", "Trumpeter's Horse", and "Death of Poniatowski".
He gained recognition during the Bourbon Restoration for a series of battle paintings commissioned by the duc d'Orleans, the future King Louis-Philippe. Critics marveled at the incredible speed with which he painted. Many of his paintings made during this early phase of his career were considered to combine anecdotal accuracy with a charged romantic landscape. Examples of paintings in this style include "Battle of Valmy", "Battle of Jemappes", "Battle of Montmirail".
Over the course of his long career, Horace Vernet was honored with dozens of important commissions. King Louis-Philippe was one of his most prolific patrons. His depictions of Algerian battles, such as the "Capture of the Smahla" and the "Capture of Constantine", were well-received, as they were vivid depictions of the French army in the heat of battle. After the fall of the July Monarchy during the Revolution of 1848, Vernet discovered a new patron in Napolťon III of France. He continued to paint representations of the heroic French army during the Second Empire and maintained his commitment to representing war in an accessible and realistic way. He accompanied the French Army during the Crimean War, producing several paintings, including one of the Battle of the Alma.
Vernet died in his hometown of Paris in 1863.
We would also like to add that in 1836 and 1842/43 he was in St. Petersburg, where he painted several paintings for Tsar Nikolai I (some of them can be seen in Russia's most esteemed museums).
*Provenance: Collection of Maurice Trevelot de Trevalot, Metz, France (1st half of 20th century)
Condition: fairly good
Creation Year: 1816/20
Measurements: UNFRAMED:21,5x27,5cm/8,5x10,8in FRAMED: 34,8x40,8cm/13,7x16,1in
Object Type: Framed oil painting
Style: Military paintings
Technique: oil on canvas
Inscription: -
Creator: Horace Vernet
To see other works by this artist click on the name above!
Creator Dates: 1789 Paris-1863 Paris
Nationality: French
2-3 days door-to-door shipment, professionally packed by Mail Boxes Etc and shipped with DHL (calculated for US): 155,68 EUR + insurance 1,8% of item price
Shipping cost to other destinations (worldwide) on request
Shipping price may be reduced if you dispense with the frame


Cheaper alternative (may be further reduced if you dispense with the frame): professionally packed by Mail Boxes Etc and shipped with regular Austrian mail - upon request under office@wilnitsky.net (OBS: In this case maximal refunded insurance value is EUR 500 if shipping destination was the US. In Europe sometimes more, depending on destination.)
Click here for images free of watermark!
Click on images or on

to see larger pictures!