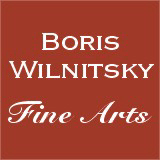 SALE!!! SAVE MONEY !! 1 EUR = 1 USD
# 43125
Philipp Stoehr "Friedrich von Spannoghe as lieutenant colonel of Austrian General Staff", oil, 1830
4500 EUR
FINAL DISCOUNT PRICE= 4500 USD
( for EUR price see date rate )
Please note: Shipping and insurance costs are not included in this promotion, ONLY ITEM PRICES!
(please note additional 13% tax applies for transactions concluded within the European Union)
Acquired in May 2019 at auction house "Vendu Rotterdam", Netherlands this (offered by the auctioneers as "Portrait of a British officer") oil painting was from the beginning (as we discovered it in their online pre-sale catalogue) recognized by us as a portrait of a "Stabsoffizier" (senior officer; ranks between major and colonel) of the Austrian Imperial Army, namely from "General-Quartiermeistwer-Stab" (General Staff - CLICK HERE and see our comparison image nr.9). This uniform corresponds to regulation of the period between 1817 and 1837.

The officer is depicted standing in a landscape with Vienna in the background (one sees the tower of St. Stephen's Cathedral). He is decorated with two Austrian awards - Knight Cross of the Order of Leopold (established in 1808) and Army Cross (so-called "Canon Cross") of a participant of anti-Napoleonic campaigns of 1813/14.

The painting is illegibly signed and dated "Stöhr Wien 1830" (see image nr.7), and our next step in process of the identification of this officer was to turn to the standard reference source - "Militär-Schematismus des Österreichischen Kaiserthums". Each of its annual issues reflects the officer body of the Austrian Imperial Army for the period between the middle of the preceding year and beginning of the actual year.

In 1830 issue we find in the ranks of "General-Quartiermeister-Stab" two senior officers, each possessing only one order - Knight Cross of the Order of Leopold ("Canon Cross" is never mentioned in these issues): Major Carl Myrbach von Rheinfeld and Lieutenant Colonel Friedrich von Spanoghe. The first of them served in Mailand (Milan) then, the second - in Vienna. Exactly the latter (due to St.Stephen's Cathedral in the background of the portrait) is our man.
Moreover he had a perfect reason to order this portrait in early 1830 - on 4th December 1829 he was promoted (from major) to next rank of a lieutenant colonel.

Who was this man?

Friedrich von Spanoghe (correct: Martin Friedrich August Ritter (noble title) von Spannoghe) was born on 20th October 1782 (sic! in 1830 he was already 48 - full accordance with sitter's visual age) in town Mecheln (then Austrian Netherlands; this town is situated 120 km from Rotterdam where this portrait resurfaced in 2019; clearly it was initially in possession of the sitter's relatives). His father was a lieutenant colonel of Austrian artillery.
He graduated from the Military Academy in Wiener Neustadt and on 6th February 1800, in rank of ensign was appointed to Infantry Regiment No. 45. In 1805 he was raised to Unter-Lieutenant (2nd lieutenant). He participated in campaigns of 1800, 1801 and 1805. In 1809, already "Oberlieutenant" (1st lieutenant) he was transferred to "General-Quartiermeister-Stab" where he remained until 1833.
He participated in the campaign of 1809 and in September 1811 he was promoted to "Hauptmann" (captain). Thereafter he made campaigns of 1812 (Russia) and 1813-1815. For his distinction at the combats of 6th September 1813 at Feistritz an der Drau (Austrian province Carinthia) and in October 1813 at Bassano he was awarded Knight Cross of Leopold Order on 5th December 1813.
On 20th February 1818 he was raised to major, on 4th December 1829 (as said above) - to lieutenant colonel. His long-year-service in General Staff ended in 1833, as he was promoted to colonel and became commander of an infantry regiment (at first in Bregenz, then in Zara). On 27th december 1839 he was raised to major general, on 13th March 1847 - to lieutenant field marshal (lieutenant general). He went to retirement on 21st June 1848 and died on 14th December 1850 in Oedenburg (now Sopron, Hungary), at the age of 68.

We add that he was also a military writer (CLICK HERE).

This portrait is a unique one - none other of this celebrated Austrian soldier is known.

According to the artist's signature it is a very rare on current antique market work of German portraitist Philipp Stöhr (Stoehr) who spent his youth in Vienna and who repeatedly stayed in that city later, visiting relatives of his wife. Our web # 35319 shows another "Viennese" portrait by him.
Philipp (Philipp Karl Peter) Stoehr was born on the 21st of April 1793 in Gerolzhofen by Schweinfurt (Bavaria) into family of a trustee of a local hospital. In 1809, then 18-year-old Stoehr was listed in the citizens' registry of the city of Wurzburg (Bavaria): "Stöhr Philipp Karl, student of drawing from Gerolzhofen". He was a pupil of Professor Andreas Heinrich Köhler at the Wurburg School of Drawing. Convinced by his son's academic progress, his father decided to send him to Vienna, in order to advance his skills at the Viennese Academy. Consequently, in the late 1811, the young artist moved to Vienna. On the 14th January 1812 he registered himself concurrently for drawing and painting classes at the Viennese Academy of Fine Arts. His most important teachers at the Academy were Professor of Landscape Painting Joseph Moessmer and Professor of Painting Christoph Albert Dies. In this period Stoehr studied at the Academy alongside with Ludwig Schnorr von Carolsfeld and Leopold Kupelwieser.
In 1816 (i.e. one year after execution of "our" portrait!) he returned to Gerolzhofen and, respectively, to Wurzburg, where he painted two oil portraits: his father's and his uncle's. Until now (before "our" 1815 portrait resurfaced!) these two portraits were referred to as Stoehr's earliest known works by his biographers.
In summer 1817, having received government scholarship of Wurzburg Province, the artist moved to Italy to continue his studies. Stoehr's former schoolfellow from his Viennese time - Ludwig Schnorr von Carolsfeld - met him in winter of 1817/18 in Florence, where the former spent several months copying Old Masters from the city's museums. In spring of 1818 Stoehr was in Rome and in autumn of the same year - in Naples. Overall his stay in Italy lasted until March 1820, after which he returned to Wurzburg. Shortly thereafter, however, he returned to Vienna, where he proceeded to rent an apartment. In the annual exhibition of the Vienna Academy of 1822 the artist showed two portraits and one genre painting.
On 18th of February 1822, in Vienna, he married merchant's daughter Therese Prochaska. In the few following years Stoehr also discovered and successfully mastered the art of lithography (in particular portrait lithography).
In the early January 1824 the young couple relocated from Vienna to Wurzburg. By then they have already had their firstborn child, son Viktor.
On the 15th of January 1824 Stoehr was received the job of Professor of Drawing at the Royal Wurzburg University. He remained in this function until his death. He died in Wurzburg on the 3rd of November 1856.


We are very grateful to our friend, well-known Austrian military historian Leopold Kudrna for his generous help.
Condition: fairly good; in original frame
Creation Year: 1830
Measurements: UNFRAMED:61,5x44,2cm/24,2x17,4in FRAMED: 79,5x66,5cm/31,3x26,2in
Object Type: Framed oil painting
Style: 19th century paintings
Technique: oil on canvas
Inscription: illegibly signed and dated: Stöhr Wien 1830
Creator: Philipp Stoehr
To see other works by this artist click on the name above!
Creator Dates: 1793 Gerolzhofen-1856 Wurzburg
Nationality: German
SHIPPING COSTS UPON REQUEST:
office@wilnitsky.net
Click here for images free of watermark!
Click on images or on

to see larger pictures!