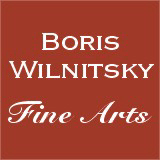 SALE!!! SAVE MONEY !! 1 EUR = 1 USD
# 43099
"F.M.J. Lavigne, Captain of 1st Regiment of "grenadiers-a-pied de la garde imperiale" drawing, 1809/11
1250 EUR
FINAL DISCOUNT PRICE= 1250 USD
( for EUR price see date rate )
Please note: Shipping and insurance costs are not included in this promotion, ONLY ITEM PRICES!
(please note additional 13% tax applies for transactions concluded within the European Union)
Important for every collector of Napoleonica, it is a portrait of a captain (thin cords of epaulettes; for comparison see our image nr.12) of the Napoleonic 1st Regiment of "grenadiers-a-pied de la garde imperiale" (CLICK HERE). He bears the Officer Cross (ribbon in form of a bow; in 1812 instead bow will be introduced rosette on ribbon) of the Order of Legion of Honor, namely its 4th ((introduced in 1808) model with ball-tipped rays. He is depicted with his favorite dog.

Through profound search on Web we came to final conclusion that among captains (and all lower ranks, including NCOs) of this regiment, in the period between 1808 (4th model of Legion's cross was introduced) and 1812 (bow-ribbon of Officer Cross of Legion was replaced by rosette) only one man was in possession of Officer Cross - Captain Francois Marie Joseph Lavigne.
He was portrayed between 5th June 1809 (date of his awarding Officer Cross) and 24th June 1811 (date of his promotion to "chef de bataillon" (thick cords of epaulette) with transfer to 2nd "Grenadiers-a-pied de la garde imperiale").

From his biography (see our image nr.10) we learn that Lavigne was born on 8th July 1777 (on this portrait he is 32/34-year-old), in Arras, department Pas-de-Calais, as son of a merchant. He began his military career in 1791, as a soldier of 1st Battalion of Volunteers of Pas-de-Calais, in 1793 came as "corporal fourier" to 27e demi-brigade, soon thereafter was transferred to 23e demi-brigade. In 1794 he was raised to "sergent" (sergeant) and in 1795 to "sergent-major". His first officer's rank - of a "sous-lieutenant" (2nd lieutenant) - he obtained in 1799 (he served then already in 89e demi-brigade). In 1801 he was transferred to 30e demi-brigade and several weeks later he was appointed aide-de-camp of General Compans.
On 29th August 1803, being still in this function, he was raised to lieutenant.
On 24th February 1807 (after the Battle of Eylau) he was promoted to captain with transfer to 14th Line Infantry Regiment. On 14th April 1807 followed his awarding Chevalier Cross of Legion of Honor. On 10th June 1807, in the combat at Heilsberg (Prussia) he was twice wounded but remained at the battlefield before he received third (!) wound. On 12th July 1807, as an award for this distinction he was transferred to Guards (in the same rank of a captain!) - to 1st Regiment of "grenadiers-a-pied de la garde". In 1808 he was in Spain and in 1809 returned to Germany and participated in Austrian campaign (April-July 1809; for distinction in the Battle of Aspern-Essling (21/22 May 1809) he received on 5th June his Officer Cross of Legion.
As said above, on 24th June 1811 he became "chef de bataillon" of 2nd "Grenadiers a pied". In ranks of this regiment he participated in Russian campaign of 1812, fighted at Krasnoi ((15/18 November 1812). On 1st March 1813 he was appointed Commander of the "bataillon d'instruction" (Guards School) in Fontainebleau.
On 29th January 1814 he was promoted to "colonel major de la garde" with appointment major of 15th Regiment of "trailleurs de la garde imperiale" and confirmation of his rank of an army colonel. On 21September 1814 (1st Bourbon Restoration) he became Commander of 78th Line Infantry Regiment. Since 1st January 1815 he was non-active. On 7th March 1815 he was awarded by King Louis XVIII Chevalier Cross of Royal Order of St. Louis, but two weeks thereafter, during "Hundred Days", he joined Napoleon. At first appointed by latter ( 26th March 1815) Commander of 46th Line Infantry, he received on 25th April command over 50th Line Infantry (with this regiment he was at Waterloo). On 20th February 1816 he became non-active ("demi-solde") and on 3rd September 1823 he was sent to retirement. He died on 22nd Septembre 1827, in Merville, department Nord.
It is an unique portrait of his!
Provenance: private collection of Napoleonica, France

mimai2614
Condition: fairly good; foxings
Creation Year: 1809/11
Measurements: UNFRAMED:21,0x15,7cm/8,3x6,2in FRAMED: 37,2x31,5cm/14,6x12,4in
Object Type: Framed drawing
Style: Portrait Miniatures
Technique: charcoal with whitening on paper (oval); matted and framed
Inscription: -
Creator: French School
To see other works by this artist click on the name above!
Creator Dates: -
Nationality: French
2-3 days door-to-door shipment, professionally packed by Mail Boxes Etc and shipped with DHL (calculated for US): 129,41 EUR + insurance 1,8% of item price
Shipping cost to other destinations (worldwide) on request
Shipping price may be reduced if you dispense with the frame


Cheaper alternative (may be further reduced if you dispense with the frame): professionally packed by Mail Boxes Etc and shipped with regular Austrian mail - upon request under office@wilnitsky.net (OBS: In this case maximal refunded insurance value is EUR 500 if shipping destination was the US. In Europe sometimes more, depending on destination.)
Click here for images free of watermark!
Click on images or on

to see larger pictures!