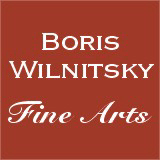 SALE!!! SAVE MONEY !! 1 EUR = 1 USD
# 43054
"Captain Alexandre Almeric Berthier, comte de La Salle", interesting miniature on ivory!!, 1822/23
3900 EUR
FINAL DISCOUNT PRICE= 3900 USD
( for EUR price see date rate )
Please note: Shipping and insurance costs are not included in this promotion, ONLY ITEM PRICES!
(please note additional Austrian VAT tax applies for transactions concluded within the European Union)
THE SELLER WILL COVER SHIPPING WITH REGULAR MAIL FOR THIS ITEM!

Still in 2011, Moscow uniformologist Dimitri Gorchkoff (almost all (!) of his "attributions" later turned out to be absolutely wrong) informed us that according to the uniform it would be a portrait of a colonel (sic!) of the French 1st (sic!) Chasseur-ā-Cheval Regiment in the period between 1822 and 1825 (cords have been introduced in 1822 and abolished in 1831; shako is narrowing the time range to 1822-1824/25).
Colonel (Commander) of this regiment in the period between 11 September 1822 and 29 October 1828 was certain Delamalle. Until now we found very modest information about this officer - Aime-Benoit vicomte Delamalle (1788-1863; son of well-known advocat Gaspard Gilbert Delamalle), since 1830 "marechal de camp" (the lowest general's rank)...

Nevertheless, recently we discovered that in 1822 Colonel Delamalle was already in possession of two awards - Chevalier Cross of Royal Order of St-Louis and Officer Cross of Legion of Honor; so he can not be "our" young man who has no awards!
MOREOVER:
1) THE DEPICTED OFFICER HAS EPAULETTES OF A CAPTAIN (!!)
2) VISIBLE ON SOME OF BUTTONS NUMBER "4" SAYS HE SERVED IN 4TH (!!) CHASSEUR-a-CHEVAL REGIMENT

The following Web research provided the real identity of this young cavalryman.

As said above his uniform was introduced in 1822. In that year (see our image nr.8 with clips from "Annuaire de l'etat militaire de France pour l'annee 1823" (this issue reflects state for summer of 1822)), in the officer list of the 4th Chasseur-a-Cheval Regiment one finds only one (!) captain without any awards - a certain Almeric Alexandre Berthier, comte de La Salle. We are convinced that exactly this man (the miniature had to show him in the new uniform) is depicted here, at the age of 25 years. It is also possible that he ordered this portrait (as a farewell gift for his family) just before his departure to Spain (Spanish Campaign of 1823) - indirect evidence for that is the map (of Spain?) under his arm. In September 1823 he will be awarded Officer Cross of Spanish Military Order of St.Ferdinand which is still absent on this portrait.

As show our images nr.9-14 Alexandre Almeric Berthier, comte de La Salle was born on 20th January 1797, in Borgo San Donino, Duchy Parma (now Fidenza, Italy), during Napoleon's 1st Italian Campaign. His father was French officer (later celebrated general) Victor Leopold Berthier (1770-1807; see our image nr.9), younger brother of Napoleonic Marshal Louis-Alexandre Berthier (CLICK HERE) and Napoleonic Brigade General Cesar Berthier (see our web # 43036). His mother was his father's cousin, Josephine Jeanne Marguerite d'Aiguillon (1771-1850; see our image nr.10). His godmother was Napoleon's consort, Empress Josephine (!!).
His parents divorced in 1802, and the following year his mother married her lover, famous Napoleonic Hussar General Antoine Charles Louis comte de Lasalle (La Salle; CLICK HERE). Her son Alexandre Almeric was adopted (with both brothers) by latter and received an addition (as the eldest of brothers) "comte de La Salle" (brothers - correspondingly - "baron de La Salle" and "chevalier de La Salle) to his name.
On 5th July 1809, in the Battle of Wagram, General Lasalle was killed and couple of days thereafter Napoleon I (he stayed then in Vienna Palace Schönbrunn) made 12-year-old Alexandre Almeric to Comte (Count) of Empire (see also our image nr.11).
At age 17, already after the return of the Bourbons (1st Restoration) Alexandre Almeric entered the military service as NCO (non-commissioned officer) of the Garde du Corps (King's personal Guards). On 12th August 1815 (begin of 2nd Restoration) he was promoted to "sous-lieutenant" with transfer to hussars of the "garde royale". On 17th July 1816 followed his promotion to lieutenant and on 17th July 1820 - to captain. On 9th May 1821 he was transferred to 4th Chasseurs-a-Cheval where he remained until 4th July 1830 - on that day he was transferred to the 2nd Cuirassier Regiment. In 1844 (he was already "chef d'escadron") he retreated from service. In 1849 he was awarded the Chevalier Cross of Legion of Honor, in 1856 - the Officer Cross.
He died in Paris, on 31st December 1863, as father of four children.

Until today two other representations of Alexandre Almeric were known , both showing him as a child. The first shows him at the age of several months. It is an oil on copper miniature painted by Baron Antoine-Jean Gros in late 1797, in Genoa, showing Alexandre Almeric with his mother and his future (!) brother Oscar (mother was then far advanced in her pregnancy; Oscar was born soon thereafter, in early 1798 - see our image nr.16). In 1812 Gros painted a monumental portrait of Alexandre Almeric's (already widowed) mother with her (and General Lassale's) little daughter. On this portrait our Alexandre Almeric is the eldest of three boys playing in the background (see our image nr.17).
Finally we note a portrait, painted in 1841 by Jean-Joseph Vaudechamp, showing Alexandre Almeric's two little sons - Albert (b.1833) and Edgard (b.1835) - see our images nr.18-19.

By the same (unfortunatelly still anonymous) artist was executed in the same period miniature portrait of another chasser a cheval officer (also captain); this miniature belongs to collection of Musee Historique Lorrain in Nancy - see our image nr.19.
mijuli2809
Condition: good
Creation Year: 1822/23
Measurements: UNFRAMED:8,0x8,0cm/3,1x3,1in FRAMED: 14,5x14,0cm/5,7x5,5in
Object Type: Framed miniature
Style: Portrait Miniatures
Technique: watercolor and gouache on ivory (round)
Inscription: -
Creator: French School
To see other works by this artist click on the name above!
Creator Dates: -
Nationality: French
We will cover shipping with regular registered mail (delivery between 7-14 days) for this item.

OBS: Austrian mail refunds cases of loss or damage with maximum EUR 500.


Fully insured 2-3 days DHL service available upon request and subject to extra charges: office@wilnitsky.net
Click here for images free of watermark!
Click on images or on

to see larger pictures!