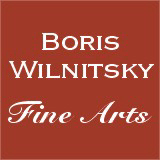 If you have a question about this item,
please contact us at: office@wilnitsky.net
# 43038
"Alexander Dmitrievich Balashov, Russian Minister of Police", important miniature on ivory!!, 1811
Price: 9000 EUR
(please note additional 13% tax applies for transactions concluded within the European Union)
THE SELLER WILL COVER SHIPPING WITH REGULAR MAIL FOR THIS ITEM!

As demonstrate our comparison images nr. 7-11 we are dealing here with a portrait of 41/42-year-old general-adjutant of Tsar Alexander I and Minister of Police, Alexander Dmitrievich Balashov (1770-1837). We believe he ordered this miniature just after being awarded the Order of St.Alexander Nevski (red sash and breast star; 2nd April 1811). His next award - Order of St.Vladimir of 1st class - he would receive on 30th August 1814.
On this portrait he is still depicted with the neck cross of St.Vladimir of the 3rd class. The latter fact provides the time frame of this portrait - it was executed between April 1811 and August 1814.

On the widely known portrait of A. D. Balashov by A. G. Varnek (executed in the same period; see again our image nr.8) the general looks to be a bit older, what supports our supposition that this miniature was executed two to three years before, namely still in 1811.

In April of 1811 Balashov was already in possession (besides the St.Vladimir of the 3rd class) of the Order of St.Anna of the 1st class with diamonds (CLICK HERE for his extensive biography). Usually an awardee of this order's class bears a sash (also red!) over the left shoulder (also!) and a breast star on the right (sic!) chest. Nevertheless, if the bearer of this award becomes an awardee of St.Alexander Nevski this St.Anna's sash and star will not be worn anymore and the obligatory cross (mounted usually directly on this sash) moves to the sitter's neck - which is exactly the case in our portrait (see also our image nr.10).

As said above our images nr. 7-11 show several known portraits of A. D. Balashov. One of them (image nr.11) executed by Prussian miniaturist C. Vernet who was working in Russia in the early 19th century shows Balashov in August of 1802 - still with powdered hair, still without the Order of St. Alexander Nevski - as Chief (proprietor) of the Reval Garrison Regiment (see again his biography).

Alexander Dmitrievich Balashov was born on 24th July 1770, in Moscow, as a son of privy councillor and senator Dmitri Ivanovich Balashov (1726-after 1790) and Matryona Ivanovna, nee Chaplina.
At the age of 5, according to the system accepted then, he was ascribed as a "furier" (NCO) to the Life Guards Preobrazhenski Regiment. In the next year he was promoted to "captenarmus" and in 1778 (he was 7) raised to sergeant.
He studied at Page Corps, and on 1st July 1781 he was appointed page and six years later "kamer-page".
His real military service began on 10th January 1791 - on that day he became "poruchik" (1st lieutenant) of the Life Guards Izmailovski Regiment.
In 1797 he became Commander of Kazanski Garrison Regiment. On 9th April 1798 followed his promotion to colonel.
On 21st February 1799 (he was only 28!) he became major general and Commandant of Omsk Fortress and Chief of Omski Garrison Regiment. Nevertheless, very soon - on 21st January 1800 - he was sent (due to some fault? due to Tsar Paul I's fancy?) to his retirement.
On 18th November 1800 he returned to service and eight days later was appointed Military Governor of Reval (then Russian Empire, now Tallinn, capital of Estonia). In July of 1801 he also became Chief of Reval Garrison Regiment. He served in Reval until 29th December 1802. In September of 1804 he was appointed Chief of Troitski Musketeer Regiment but in October of the same year he was discharged.
On 10th January 1805 he became the Head of the Moscow Police.
In April of 1808 he was transferred in the same function to St.Petersburg. Serving there he came to be in the close circle of Tsar Alexander I, and the latter appointed him on 14th February 1809 to general-adjutant and Military Governor of St.Petersburg.
On 9th April 1809 he was promoted to lieutenant general, and on 13t January 1810 he became a Member of the State Council. In July of 1810 he became Minister of Police.
In June 1812, after Napoleon invaded Russia, Balashov was sent to him with a diplomatic mission. Later he executed various diplomatic assignments as well, including negotiations with Murat in Naples, in 1814.
In 1819 Balashov became Governor-General of an immense region containing Orel, Tula, Riazan, Tambov and Voronezh Gubernias. He was promoted to general of infantry on 24th December 1823.
In June of 1832 he became Member of the Council of War of the War Ministry.
He retired on 5th October 1834 and died on 20th May 1837 at his estate Pokrovskoye in the St.Petersburg Gubernia.

Alexander Dmitrievich Balashov was married twice and had five children.
His first wife was Natalia Antipatrovna Konovnitsyna (1776-1806), cousin of General P. P. Komovnitsyn.
His second wife (since 1808) was Elena Petrovna Beketova (1779-1823), one of the wealthiest brides of Russia. After this marriage Balashov acquired the village Pokrovskoye (see above).

It seems this miniature was executed by the same St.Petersburg artist whose miniature portrait of Lieutenant General S. I. Salagov belongs to the collection of Museum Pavlovsk by St.Petersburg (see our image nr.14).

We add that Balashov was well acquainted with the great Russian poet Alexander Pushkin (see our image nr.15).
Provenance: private collection, Copenhagen
Condition: good
Creation Year: 1811
Measurements:UNFRAMED:6,7x6,7cm/2,6x2,6in
Object Type:Framed miniature
Style: Portrait miniatures
Technique: watercolor on ivory (round)
Inscription:-
Creator: Russian School
Creator Dates: -
Nationality:Russian
We will cover shipping with regular registered mail (delivery between 7-14 days) for this item.

OBS: Austrian mail refunds cases of loss or damage with maximum EUR 500.


Fully insured 2-3 days DHL service available upon request and subject to extra charges: office@wilnitsky.net
Click here for images free of watermark!
Click on images or on

to see larger pictures!