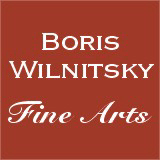 SALE!!! SAVE MONEY !! 1 EUR = 1 USD
# 43024
Philipp Kieffer-? "A. A. Parfatski, Major of Alexandryiski Hussars", interersting miniature, late 1813
5900 EUR
FINAL DISCOUNT PRICE= 5900 USD
( for EUR price see date rate )
Please note: Shipping and insurance costs are not included in this promotion, ONLY ITEM PRICES!
(please note additional 13% tax applies for transactions concluded within the European Union)
THE SELLER WILL COVER SHIPPING WITH REGULAR MAIL FOR THIS ITEM!

This miniature acquired in June 2019 in a German antique trade shows a young (he looks to be ca. 25) man who is (due to his epaulettes) already "shtabs-officer" (senior officer; in the Russian army ranks of major, lieutenant colonel and colonel) and who wears "vitsmundir" (everyday uniform) of the Russian Alexandryiski Hussar Regiment (so-called "Black Hussars" - see image nr.12) from the period of the "Foreign Campaign" of 1813/14 (in alliance with Prussia, Austria and several other states the Russian Army fought against Napoleon on the territories of modern Germany and France).

The officer is richly decorated - all four awards visible on this portrait are battle awards.
They are:
- neck cross of the Prussian Military Distinction Order "Pour le merite"
- neck cross of the Russian Order of St. Anna of the 2nd class
- Russian Silver Memorial Medal of a combatant of the Patriotic War of 1812 (awardings began in the early 1814)
- chest cross of the Russian Order of St. Vladimir of the 4th class with bow

After several hours of profound web research we found the sitter:
Depicted on this portrait is the (really 25-year-old!) freshly-promoted to major ("shtabs-officer"!) of the Alexandryiski Hussar Regiment, Apollon Andreevich Parfatski (1788-1834; see our image nr.7 with biographical details found on web).
His awards were obtained in the following chronological order:
St. Vladimir of the 4th class with bow - on 22nd February 1813 (see our image nr.8)
Silver Medal for the Patriotic War of 1812 - in early 1814
St. Anna of the 2nd class - on 23rd February 1814 (see image nr.9)
Prussian "Pour le merite" - on 13/18th October 1814 (see image nr.10)
Exactly these awards (and no other!) were until the end of Napoleonic wars in the possession of one single shtabs-officer of the Alexandryiski Hussar Regiment - our Major Parfatski.

After we came to this identification we contacted the currently best specialist in Russian military portraits - Dr. Alexander Kibovskyi (Moscow), who fully confirmed our sitter's identity.

In his next email (26th June 2819) Dr. Kibovskyi informed us that he just found a certain order in Russian archives, dated 25th April 1814 (Russian Army already stays in Paris and its suburbs), from which one learns that Parfatski is transferred from the Alexandryiski Hussar Regiment to the Russian Life Guards Konno-Yegerski (chasseurs a cheval) Regiment (CLICK HERE) that was just founded (3rd April 1814) in Versailles by Paris.
In Parfatski's biography which we found in a source that we have all reasons to believe - "100-Year-Jubilee of War Ministry", vol. XI, p. 249 (see again our image nr.7) we read the following: "...for distiction in Battles of Meissen and Leipzig (August-October 1813 - B.W.) promoted to major".
Moreover, this biography is accompanied by a notice saying this information was taken from Parfatski's service list (dossier no.78 in the Archive of War Ministry) - i.e. the information about his autumn 1813 (sic!) promotion to major is 100% true.
This promotion surely still took place in 1813 and not six months later, after Parfatski's transfer to the Life Guards Konno-Yegerski Regiment in April of 1814!

We are sure Parfatski commissioned a certain German artist for his miniature (in November/December of 1813 the Russian Army stayed at winter quarters in the Rhine region and it crossed this river (i. e. invaded France) in late December 1813-early January 1814).
Moreover, being then still (!) not in the possession of the Silver Medal for 1812 (awarded in early 1814), St. Anna of the 2nd class (23rd February 1814) and "Pour le merite" (13/18th October 1814) he posed for this portrait with his then only award - the chest cross of St. Vladimir of the 4th class with bow.
The earliest after one year (since 14th October 1814 Life-Guards Konno-Yegerski Regiment already stayed at its quarters in the town of Staraya Russa, Novgorodskaya Gubernia; ca. 250 km from St.Petersburg) another artist (in St.Petersburg?) added onto this portrait the three awards of 1814 - both neck crosses and silver medal on the blue (Andreevski") ribbon. Indirect evidence for that is the non-regular location of the silver medal - it had to be shown after (!) St. Vladimir's cross, but (due to absence of sufficient space there) the "new" artist painted it before the cross.

Apollon Andreevich Parfatski (in Polish: Parfatzki) was born in 1788 into "noble family of Minskaya Gubernia" (so his biographer - see our image nr.7). Nevertheless, we believe his father was not a nobleman (name Parfatski (Parfatzki) is not to be found in the list of noble families living in Minskaya Gubernia (CLICK HERE) but rather a petty bourgeois (Parfatski himself was ennobled only after being awarded his first (St. Vladimir) order). In each case we find this name among inhabitants of the village of Volchitsy, Morochanskaya Volost', Pinski Uezd, Minskaya Gubernia (then Russian Empire, now Belarus).
On 25th July 1805, he entered the Alexandryiski Hussar Regiment (in rank of a "junker" (NCO)). After this regiment's participation in the Prussian Campaign of 1806/07 he fought in the Russo-Turkish War (1806/12) and on 12th March 1809 (he was then in the field in Wallachia) he was raised to cornet (lowest officer rank in cavalry). In 1812 he became "poruchik" (1st lieutenant), in the same year - "shtabs-rotmistr" and in autumn of 1813 (as said above; for distinctions at Meissen and Lepzig) - major. In April of 1814 he came to the Life Guards Konno-Yegerski Regiment where he obtained the rank of a Guards major. In 1816 he was raised to lieutenant colonel and in 1824 (being already colonel since 1821) he was appointed Commander of Siberian Cossack Host (he remained in that function only one year).
From 18th February 1828 to 25th June 1829 he provisionally acted as Commander of the Tiraspolski Konno-Yegerski Regiment.
On 25th June 1829 he was promoted to major general (see image nr.11).
He died on 16th May 1834 in Moscow and was buried at Vagankovskoye Cemetery (see images nr.13-15).

We add that A. A. Parfatski participated in the following battles and combats:
Eylau, Friedland (1807)
1809 - numerous combats in Moldavia and Wallachia
Silistria, Shumla, Rushchuk, Zhorzhi, Nikopol (1810)
Whole campaign of 1812 (Patriotic War); at Gorodechno (31st July 1812) he was wounded (see image nr.12)
Lutzen, Freiberg, Dresden, Buntzlau, Reizbach, Meissen, Leipzig (1813)
numerous battles and combats on the territory of France (winter/spring of 1814)

Besides the awards visible on this portrait he had also the St. Anna Order of the 4th class (badge mounted on sword-tilt). In 1826 he obtained (like all other awardees of this badge) Russian Silver Medal "For capture of Paris on 19th March 1814".. On 25th December 1833, for "vyslugu let" (for 25-year-long-service) he obtained the Russian Military Order of St. Georg of the 4th class.

But who was the aforementioned German artist who executed this miniature in November/December of 1813?

As known, Alexandryiski Hussar Regiment was then a part of the 2nd Hussar Division of the Russian Cavalry Corps of Lieutenant General Vasil'chikov. In its turn this corps was a part of the Blucher's Army of Silesia (CLICK HERE), consisting of Prussian and Russian troops. This army, staying in late 1813 in its quarters along the Rhine (between Koblenz and Rastatt: Koblenz-Wiesbaden-Mainz-Mannheim-Karlsruhe-Rastatt) crossed the Rhine between 20th December 1813 and 1st January 1814.
So we had to search for our artist exactly in that region.
We checked all listed miniaturists living in that area then, and as the absolutely first in question we would name an artist from Mainz, Philipp Kieffer.The latter was especially known for his miniature portraits of military officers - at first of the French Army (occupying Mainz from 1790s to 1813) and then of the Army of Silesia staying there after the Battle of Leipzig (October 1813).
Philipp (Philipp Jakob Xavier) Kieffer was born in 1774 in Mindelheim and died in 1843 in Mainz. As an exponent he had his debut in 1824 at the "Kunstverein" (artist's union) of Mainz. In 1830 he married the widow of artist Johann Jakob Hoch in Mainz. In 1833 he succeeded the artist Louis Catoir as a director of the "Kunstverein". He was a skillful portrait artist who also painted miniatures on ivory (some of them were executed for lids of round boxes). His earliest known miniatures are two, dated 1794 (they were shown in 1912 at the Munich exhibition of portrait miniatures). Works of this artist are to see in museums of Mainz, Nuremberg, Wiesbaden, etc.
Our images nr.16-18 show several other works of Philipp Kieffer.

We are very grateful to well-known Moscow uniformologist Dr. Stanislav Lyulin, who informed us that the sitter of this portrait wears "vitsmundir" of the Alexandryiski Hussars.
We are also very grateful to Dr. Alexander Kibovskyi for his highly important comments.
Condition: good
Creation Year: 1813 late
Measurements: UNFRAMED:5,5x4,3cm/2,2x1,7in FRAMED: 6,3x5,0cm/2,5x2,0in
Object Type: Framed miniature
Style: Portrait miniatures
Technique: watercolor on ivory
Inscription: -
Creator: Philipp Kieffer
To see other works by this artist click on the name above!
Creator Dates: 1774 Mindelheim-1843 Mainz
Nationality: German
We will cover shipping with regular registered mail (delivery between 7-14 days) for this item.

OBS: Austrian mail refunds cases of loss or damage with maximum EUR 500.


Fully insured 2-3 days DHL service available upon request and subject to extra charges: office@wilnitsky.net
Click here for images free of watermark!
Click on images or on

to see larger pictures!