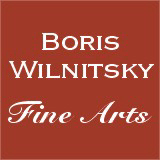 SALE!!! SAVE MONEY !! 1 EUR = 1 USD
# 42896
Jean Louis Demarne-Attrib. "Scene at the country road", verre-fixe miniature, ca. 1800
1000 EUR
FINAL DISCOUNT PRICE= 1000 USD
( for EUR price see date rate )
Please note: Shipping and insurance costs are not included in this promotion, ONLY ITEM PRICES!
(please note additional 13% tax applies for transactions concluded within the European Union)
THE SELLER WILL COVER SHIPPING WITH REGULAR MAIL FOR THIS ITEM!

Executed about 1800 this miniature strongly resembles (see comparison images nr.7-9) works of well-known, turn of 19th century Belgian artist Jean Louis Demarne.
Jean Louis Demarne (also De Marne; called Demarnette) was born in Brussels, Belgium in 1752 (Saur) or 1754 (Thieme-Becker) and died in 1829 in Parisian suburb Batignolles. At the age of 12, following the death of his father - an officer in the service of Austrian Emperor posted in Brussels - he moved with his mother to Paris. From 1769, he was a pupil of historical painter Gabriel Briard. In 1774, he lost the Prix de Rome to his opponent Jacques-Louis David. Disenchanted in history painting, he began to paint landscapes and genre scenes, mostly with animals. In 1783, he became an "agréé" (Associate) of the Academie Royale de Paris, yet never a "member". In the same (1783) year, he and artist Nicolas Antoine Taunay went to French Switzerland, where they made studies after nature; probably, in the same period, Demarne stayed in Normandy for a short time.
As he had no concern for official recognition due to his rather weak professional ambitions and (apriori) profitmaking interests, Demarne did not benefit from Napoleon I' patronage of the arts. In fact, in 1815, he declined the membership in the Institute de France. Finally, in 1828, he did accept the award of the Legion of Honor, becoming its Chevalier.
During his lifetime, Demarne was greatly valued by most esteemed collectors of his time, especially by Comte de Nape (in 1817, he had 13 works of Demarne in his possession), Empress Josephine (4 works), painter Carle Vernet and (especially!) some Russian aristocrats. He also enjoyed important commissions from the state; for instance, in 1806, Baron Vivant Denon ordered the scene "Napoleon et Pie VII a Fontainebleau" for Palace of Fontainebleau (finished in 1808; now in Palace of Versailles); in 1815, the French state acquired two of Demarne's important paintings - "La Route" and "La Foire" (both are now at the Louvre).
Although Demarne's career flourished in France, he was especially influenced by Dutch 17th-century paintings and artists such as Karel Dujardin and Nicolaes Berchem (particularly by their portrayal of animals), as well as Albert Jacobsz. Cuyp, Adiaen and Isaac von Ostade.
Besides that, he often made figural staffage on paintings of his colleagues - French artists Lancelot Théodore de Turpin de Crissé, César Van Loo, Georges Michel, Lazare Bruandet, Louis Leopold Boilly (sic!), Jacques Francois Joseph Swebach, Simon Mathurin Lantarat, Xavier Leprince and Alexandre Louis Robert Millin du Perreux.
Woks of Jean Louis Demarne can also be viewed in museums of Amiens, Bordeaux, Brussels, Chateauroux, Cherbourg, Dieppe, Dijon, Grenoble, Le Havre, Montpellier, London (the Wallace Collection), Moscow (Pushkin Museum), Munich, Orleans, St. Petersburg (Hermitage), Toulouse, etc., etc.
On the current antique market, his paintings achieve remarkable prices (up to US $125,000).
midec06
Condition: fairly good
Creation Year: ca 1800
Measurements: UNFRAMED:7,0x7,0cm/2,8x2,8in FRAMED: 8,5x8,5cm/3,3x3,3in
Object Type: Framed miniature
Style: Portrait miniatures
Technique: verre-fixe
Inscription: -
Creator: Jean Louis Demarne (Marne)
To see other works by this artist click on the name above!
Creator Dates: 1752 or 1754 Brussels-1829 Battignolles
Nationality: Belgian
We will cover shipping with regular registered mail (delivery between 7-14 days) for this item.

OBS: Austrian mail refunds cases of loss or damage with maximum EUR 500.


Fully insured 2-3 days DHL service available upon request and subject to extra charges: office@wilnitsky.net
Click here for images free of watermark!
Click on images or on

to see larger pictures!