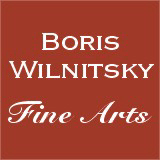 SALE!!! SAVE MONEY !! 1 EUR = 1 USD
# 42890
"Leopold Gottfried Florens v. Cubach, Rittmeister of 1st Neumarkisch Landwehr-Regiment", 1815/16
1900 EUR
FINAL DISCOUNT PRICE= 1900 USD
( for EUR price see date rate )
Please note: Shipping and insurance costs are not included in this promotion, ONLY ITEM PRICES!
(please note additional Austrian VAT tax applies for transactions concluded within the European Union)
THE SELLER WILL COVER SHIPPING WITH REGULAR MAIL FOR THIS ITEM!

This miniature on ivory is a very interesting artefact of the Prussian military history of the period of Liberation (anti-Napoleonic) War of 1813 and the subsequent French Campaign of 1814 and Campaign of 1815, which ended in Battle of Waterloo. The latter was settled in favor of the Prussian troops of Field Marshal Blücher that arrived on time at the battle's supreme moment.

Our permanent advisor and author of numerous publications on Prussian military uniforms, Mr. Stanislav Lyulin, informed us that, according to the type of his epaulettes, the depicted officer is wearing the uniform of "Rittmeister" (cavalry captain) of either West- or East Prussian Landwehr (territorial army) cavalry, and that this uniform corresponds to the regulation of (not later than) 1815/16.
The only difference between the uniforms of these (East and/or West) Landwehr cavalries was the color of regimental's collar and cuffs: carmine red - for West Prussian, and crimson red - for East Prussian cavalry.
The collar of "our" rittmeister's uniform is carmine red, hence he was the officer of the West Prussian Landwehr cavalry.
The number "1" on his epaulettes is indicative of his regiment's number: he served in one of the "1st" regiments of West Prussian Landwehr cavalry.

The key to the sitter's identity lies in the thorough examination of the sitter's military awards.
He is shown wearing the Cross of the Prussian Order of Iron Cross of the 2nd class (introduced in 1813) and the Prussian "Kriegsgedenkmünze" (War Memorial Medal) for combatants of 1813/15.
In other words, we have at our disposal enough criteria for establishing the sitter's identity. First, we need to perform the search for the appropriate rittmeister(s) or premier-lieutenant(s) (the latter could be promoted (already after he was awarded the Iron Cross) into the successive rank of a rittmeister), who, in the period between 1813 and 1816, was (or were) awarded only the two aforementioned awards.
As a part of the usual practice, we have turned to the standard research source - the (available on the Web) "Ordens-Liste für das Jahr 1817" - the registry listing all awardees (from 1813 to 1817) of Iron Cross of the 2nd class (including their military ranks). After several hours of research and browsing of literally thousands of names, we have found only one (!) man entirely fitting our search criteria.
The "Ordens-Liste" names him "von Cubach, Rittmeister of the 1st Neumark(ish) Landwehr Cavalry Regiment (Neumark was then the name of one of the West Prussian counties).
Similarly, we learn that he received his Iron Cross of the 2nd class in 1815, for distinguishing himself in the Battle of Belle-Alliance (otherwise known as the Battle of Waterloo) on June 18, 1815.

The information concerning this man, which is available on the Web, is extremely scarce.
Nonetheless, we learn that his full name was Leopold Gottfried Florens von Cubach. He was born on December 21, 1773 (sic!, in our portrait, he is already a 42/43 years of age) in town Soest, Westphalia (now - German province North Rhein-Westphalia) as a son of retired Prussian Hauptmann (captain) Friedrich Wilhelm von Cubach and his wife, Anna Wilhelmine Henriette, nee Walther.
On March 9, 1790, he joined (as a "Fahnenjunker" (lowest rank of NCO)) the 1st Brandenburg Dragoon Regiment. On May 3, 1792, he became a "Fähnrich" (sergeant), and, on May 23 of the next (1793) year - raised into the (lowest) officer's rank of a "Seconde-leutnant".
By 1813, he was already a Rittmeister in a newly-founded 1st Neumark Landwehr Cavalry Regiment, in which he served up until 1817 and was then transferred (while retaining his rank) into the 8th Landwehr Regiment.
In 1828, he went into retirement in the rank of major of reserve. According to the records, von Cubach passed away surrounded by his family on February 16, 1848 (his obituary was written by his "sons and daughter" - see our image nr.13) in Arnswalde (now Choszczno, in the Polish province West Pomerania), near Koenigsberg in Neumark (now Chojna, Poland). One shall add that Koenigsberg in Neumark was the residence town of his elder brother Ferdinand von Cubach and his family (Ferdinand von Cubach was like his younger brother a pensioned Prussian major, who, before his retirement served in the 14th Landwehr Infantry Regiemnt; he died in 1853)..
Provenance: private collection, Germany

For other portraits of Prussian military officers in our possession, CLICK HERE.

We are very grateful to Mr. Lyulin for his generous help in our research.

mijan2119
Condition: fairly good; in original frame
Creation Year: 1815/16
Measurements: UNFRAMED:6,0x6,0cm/2,4x2,4in FRAMED: 7,9x7,9cm/3,1x3,1in
Object Type: Framed miniature
Style: Portrait Miniatures
Technique: watercolor on ivory
Inscription: -
Creator: German School
To see other works by this artist click on the name above!
Creator Dates: -
Nationality: German
We will cover shipping with regular registered mail (delivery between 7-14 days) for this item.

OBS: Austrian mail refunds cases of loss or damage with maximum EUR 500.


Fully insured 2-3 days DHL service available upon request and subject to extra charges: office@wilnitsky.net
Click here for images free of watermark!
Click on images or on

to see larger pictures!