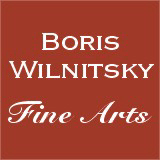 SALE!!! SAVE MONEY !! 1 EUR = 1 USD
# 42863
Daniel Saint "Prince Alexander Michailovich Golitsyn", important Russian miniature on ivory!, ca. 1815
12500 EUR
FINAL DISCOUNT PRICE= 12500 USD
( for EUR price see date rate )
Please note: Shipping and insurance costs are not included in this promotion, ONLY ITEM PRICES!
(please note additional 13% tax applies for transactions concluded within the European Union)
THE SELLER WILL COVER SHIPPING WITH REGULAR MAIL FOR THIS ITEM!

This work was executed in the mid-1810s in Paris (the artist's biography tells us that, from 1807, he mainly lived abroad) by one of France's leading miniaturists of that period - Daniel Saint. It is a superior quality miniature portrait of well-known Russian aristocrat and courtier - Prince Alexander Michailovich Golitsyn.
This romantic portrait shows Golitsyn at the age of 43/45.

It appears that the Prince had distributed this portrait among most of his relatives: this particular miniature is Saint's own sixth (!) replica. The other five miniatures are today in Russia - four are housed in various museums of Russia, fifth (identic framed!) in Moscow private gallery "Three Centuries" (see iour mage nr.7). One of first four (signed) is in collection of the State Hermitage Museum (St. Petersburg), another (unsigned) - in the Pushkin State Museum of Fine Arts, Moscow, yet another (unsigned) - in the State Historical Museum, Moscow; (see our image nr.8), and the another one (unsigned) - at the Pushkin Museum, Moscow (see our image nr.9). One of these ( in totsal six (or there were more?) replicas is illustrated in Grand Duke Romanov's "Russian portraits of the 18th and 19th century", 1905-1909 (CLICK HERE).

Prince Alexander Michailovich Golitsyn (8 (20) September 1772 - 31 July (12 August) 1821) was a son of General-poruchik and chamberlain M. M Golitsyn and grandson of General-Admiral M.M. Golitzyn and Baron A.G. Stroganov. He was also the elder brother of esteemed Moscow aristocrat Prince Sergei Michailovich Golitsyn.
During the reign of Catherine II, he was a "kammer-page". Later, in gesture of sympathy, the Empress made him a "kammer-junker" of Grand Duke Alexander Pavlovich.
After the inauguration of Paul I, he was removed from the court (his contemporaries suggested it was due to the fact that he was a liaison between Alexander Pavlovich and actress Chevalier - the mistress of Paul's "right hand" I. Kutaisov.
After inauguration of Alexander I, Golitsyn was reinstated at the court and became a "hofmeister" of the beloved sister of Alexander I - Grand Duchess Ekaterina Pavlovna. In 1802, he accompanied Empress-consort Elizaveta Alexeevna to Sweden, where she visited her sister Friederike.
Prince Golitsyn was known for his good humor and satirical mindset; a handsome man, he was nicknamed "le petit Golitzine" for his modest height, and "le prince cheval" (horse-prince) - for his elongated face shape.
On November 12, 1802, he married Princess Natalia Fedorovna Shakhovskaya (1779-1807), a favorite "freilina" (lady-of-honor) of Empress Elizaveta Alekseevna. Their wedding was celebrated with splendor at the Great Church of Winter Palace in presence of Alexander I, Elizaveta Alexeevna and Empress-Mother Maria Fedorovna.
In 1807, his wife fell gravely ill, and the couple rushed abroad in hope of finding the ultimate cure (sadly, their plan failed, and Natalia Fedorovna passed away in the same year). Prince remained abroad: in 1819, he settled in Rome. In the same (1819) year, Russian artist Orest Kiprenski painted his portrait (now - at the Tretyakov Gallery (Moscow; see our image nr.10).
His late wife and he had three children:
- Michail (1804-1860; future privy councilor, diplomat and writer; founder of Golitsyn Library in Moscow)
- Fedor (1805-1848; "kammer-junker", writer, catholic (Jesuit) and
- Elizaveta (1806-1816; after her mother's death, she was cared for by Empress Elizaveta Alekseevna).


Daniel Saint (1778 Saint-Lô, France - 1847 Saint-Lô) was a pupil of Isabey, Regnault and Aubry. He specialized in miniatures and became Isabey's principal collaborator in execution of official portraits. He took part in most of Salons between the years 1804 and 1839, and obtained a 2nd class medal in 1806 and a 1st class - in 1808. On several occasions Saint did portraits of the Empress Josephine. Napoleon commissioned a portrait from him and sent it - adorned with diamonds worth 150000 francs - to Marie-Louise in Vienna. The emperor's decision to order a portrait from Saint was supposedly very much influenced by the fact that Napoleon saw and favoured another work by the artist, namely a miniature portrait of Prince Kourakine exhibited by Saint at the Salon of 1810. Saint was not only appreciated in the Empire period, but also became one of the most popular miniaturists under Charles X and Louis-Philippe, whose portraits he did on several occasions.
Schidlof says further: "...Saint may be considered as one of the greatest French miniaturists of the 19th century. He was very close to equalling Isabey and Augustin...".
Our images nr.12-16 show several works of this miniaturist offered at the international art auction market in the last years.

Provenance: antique shop, Toronto, Canada

miapr2219
Condition: miniature: fairly good; slightly concave;
original ormolu frame: fairly good; one small ornamentation particle lost
Creation Year: ca 1815
Measurements: UNFRAMED:9,7x7,8cm/3,8x3,1in FRAMED: 14,1x12,1cm/5,6x4,8in
Object Type: Framed miniature
Style: Portrait miniatures
Technique: watercolor on ivory (oval)
Inscription: -
Creator: Daniel Saint
To see other works by this artist click on the name above!
Creator Dates: 1778 Saint-Lô-1847 Saint-Lô
Nationality: French
We will cover shipping with regular registered mail (delivery between 7-14 days) for this item.

OBS: Austrian mail refunds cases of loss or damage with maximum EUR 500.


Fully insured 2-3 days DHL service available upon request and subject to extra charges: office@wilnitsky.net
Click here for images free of watermark!
Click on images or on

to see larger pictures!