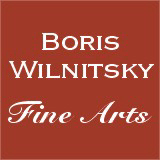 SALE!!! SAVE MONEY !! 1 EUR = 1 USD
# 42815
"Poruchik I.M. Bakunin, adjutant of Grand Duke Michail Pavlovich", interesting miniature!!, 1828
2400 EUR
FINAL DISCOUNT PRICE= 2400 USD
( for EUR price see date rate )
Please note: Shipping and insurance costs are not included in this promotion, ONLY ITEM PRICES!
(please note additional 13% tax applies for transactions concluded within the European Union)
THE SELLER WILL COVER SHIPPING WITH REGULAR MAIL FOR THIS ITEM!

This miniature portrait of relatively young Russian (note his three Russian military awards) officer from 1820s-1830s (hairstyle) with an adjutant's aguilette seemed to us at first like an unsolvable puzzle.
The truth is that, in this portrait, the officer wears a "neustavny" (non-prescribed) uniform featuring attributes of different (!) Guards units .
His coat with silver epaulettes of an ober-officer (junior officer) and faded (!) red edging corresponds to either Sapiorny (sapper) Battalion or "Konno-Pionernyi" (Horse-Pioneer) Squadron of the Russian Guards. However, the silver embroidery of his collar corresponds neither to first nor second units .
Moreover, our profound Web search through various issues of the Russian state calendar "Mesatseslov" dating back to the late 1820s (the sitter is decorated, among others, with silver medal "For Turkish War of 1828/29") to the mid-1830s had not indicated any ober-officer (and simultaneously adjutant) in the two aforementioned units who was a recipient of orders of St. Georg of the 4th class and St. Vladimir of the 4th class, as well as the silver medal for Turkish War and no neck- or chest crosses (sic!) of any other kind .

Yet! A coat of the same cut, colors and with the same red edging (though with golden (!) epaulettes) was worn by the officers of the Life Guards 1st Artillery Brigade (for comparison, see our image nr.10). We found one ober-officer who served in ranks of this unit in 1828, and who was then the holder of both aforementioned orders (he will receive the silver medal for Turkish War sometime after October 1, 1829 - the date, on which this award was introduced; the badge of this medal, therefore, was added (inpainted!!) to the portrait at a later date).

How shall one, however, interpret the sitter's silver (instead golden) epaulettes and the "unrelated" silver embroidery on his collar?
Here, our puzzle's pieces fall into place and offer the only reasonable solution:

The name of the ober-officer from the 1st Artillery Brigade was Ilya Modestovich Bakunin. In 1828, he was 27 years old. Moreover, by 1828, while still in rank of a poruchik, he was already (three years long) the adjutant of the chief (proprietor) of the 1st Artillery Brigade - Grand Duke Michail Pavlovich. His name (Bakunin) can also be found among the officers of the General Staff of the Guards Corps. These very officers (alike the sitter in this portrait) wore uniform with silver-embroidered (the same ornament! - see image nr.10) collar and silver epaulettes.
CONCLUSION: PORUCHIK BAKUNIN COULD INDEED HAVE EXPRESSED A WISH TO BE PORTRAYED IN HIS "GUARDS ARTILLERY" UNIFORM BUT WITH ATTRIBUTES OF AN OFFICER OF GENERAL STAFF OF GUARDS CORPS (SILVER EPAULETTES AND SILVER-EMBROIDERED COLLAR) - AN ACT INDICATIVE OF HIS BELONGING TO THE MOST ELITE UNIT OF THE RUSSIAN GUARDS.

In order to avoid the readers' confusion, we would like to share our five steps in establishing the sitter's identity:

1) This watercolor portrait is a genius work executed sometime between the late 1820s and mid-1830s, and is in no way a recent falsification
2) Among the ober-officers of the Russian Guards of that (!) period, only one man simultaneously held the orders of St. Georg of 4th class and St. Vladimir of 4th class. Similarly, he held no other (whether neck or chest) crosses
3) This ober-officer was then adjutant and of the same age as (visually) our sitter
4) The name of this ober-officer was in that period present in the lists of two Guards units; in this portrait, as already discussed, we see the uniform elements of both of them: the General Staff of Guards Corps and the Life Guards 1st Artillery Academy
5) We were fortunate to discover a unique portrait of the member of famous Russian family - Ilya Modestovich Bakunin

Ilya Modestovich Bakunin was born on January 6, 1801 in St. Petersburg and baptized at St. Andrew the First-Called Cathedral on Vasilyevsky Island on January 20. He was the second-born son of "kammerherr" (chamberlain) and Privy Councilor Modest Petrovich Bakunin (1765-1802; see our image nr.20) and his wife Stepanida Ivanovna Golenishcheva-Kutuzova (1770-1805). After the death of his father, his mother remarried to Baron August Heinrich von Bühler, but she died three years later.
His paternal grandparents were Privy Councilor and first member of "Inostrannaya Collegia" (Collegium of Foreign Affairs), Petr Vasilevich Bakunin, and his wife Anna Sergeevna, nee Tatischcheva (for their portraits, see our image nr.21).
His maternal grandparents were Admiral Ivan Loginovich Golenishchev-Kutuzov and his wife, freilina (one of the Empress' ladies-in-waiting) Avdotia (Evdokia) Ilinichna, nee Bibikova (for their portraits, see our image nr.22).
In 1805, following his mother's death, Bakunin and his elder brother Nikolai were entrusted to the care of his maternal uncle - Major General Loggin Ivanovich Golenishchev-Kutuzov (see our image nr.23).
In 1817, at the age of 16, Ilya Bakunin joined the military service as a "junker" (N.C.O.) of the 1st Training Artillery Company of Life Guards. In 1819, after completion of his training, he was promoted into "praporshchik" (lowest officer's rank) and simultaneously appointed into the Life Guards 1st Artillery Brigade.
Between 1823-1825, an officer of the 1st Artillery Brigade, he taught artillery tactics at the "School of Guards Podpraporshchiks".
On December 14, 1825 (Decembrist Uprising), he (then already a "podporuchik" (2nd lieutenant)) commanded three canons at the Senate Square in St. Petersburg. He was ordered to withstand the revolting regiments (see our image nr.16) and opened fire without a shadow of hesitation. For this distinction, he was promoted to "poruchik" and awarded the Order of St. Anna of 4th class (one cannot see this award here because its badge was traditionally fastened onto the sword-hilt). Possibly at the same time or a couple of weeks later, Bakunin was additionally awarded (though none of his biographers ever mention this fact!) Order of St. Vladimir of 4th class (the "Mesiatseslov" issue of 1826 mentions him already as recipient of both awards).
In late 1825, he became adjutant of Grand Duke Michail Pavlovich and remained in this function for the following fifteen years.
On July 1, 1828, for distinguishing himself at Shumla (Turkish War), he was awarded St. Georg of 4th class. About three to four months later, he was raised in rank to stabs-captain and awarded St. Anna of 2nd class (neck cross!) for distinguishing himself in the capture of Varna.
We can thus establish the exact period, in which this miniature was executed: between July 1 and September 29 (capture of Varna).
In 1829, Bakunin was promoted to captain, and his St. Anna of 2nd class obtained an additional Imperial crown atop.
In 1831, he partook in suppression of the Polish Uprising, was promoted to colonel and awarded St. Vladimir of 3rd class, as well as Polish Order "Virtuti Militari" of 3rd class.
In 1834, he was awarded the Order of St. Stanislav of 2nd class with the breast star. On March 26, 1839, he was promoted to major general.
In 1840, Bakunin was sent into the Independent Caucasian Corps. In January 1841, with detachment of 470 men (see our image nr.20), he arrived to Tselmes - the residence seat of the chief of mountaineers, Hadji-Murat and attempted to capture this village. On February 4, 1841, during the twelve-hour-long combat, he was seriously wounded and died several weeks later (for similiar story see our web # 32111 ).

Today, Ilya Modestovich Bakunin is mostly known as a poet (see our images nr.17 and nr.26-27), who in 1839 published (anonymous and untitled) a fascinating anthology of poems. He also translated to French the poem of A. S. Pushkin ("To the Slanders of Russia").
He was never married.

Yet, one wonders where this portrait was painted? It is impossible to imagine that Bakunin was able to find an artist to portray him at the forefront of the Turkish War.
Fortunately, some very interesting information comes to our aid. One learns from the biography of Bakunin's superior - Grand Duke Michail Pavlovich (CLICK HERE) - that, on July 27 1828, the latter left the front, where he was stationed from May of the same (1828) year. One learns further that Grand Duke accompanied his brother, Tsar Nikolai I, on latter's way to Odessa (Black Sea), where they arrived several days later. He (and naturally his adjutant Bakunin) remained in Odessa for a couple of weeks. After receiving the command over the Guards Corps, Grand Duke (and Bakunin) returned to the front and took part in the siege of Varna. It was in exactly those "Odessa days" that Bakunin ordered this miniature.
We are very grateful to well-known uniformologist Mr. Stanislav Lyulin (Moscow) who brought our attention to the embroidery on the sitter's collar, namely the one of the General Staff of the Guards Corps. This detail led us to the sitter's final identification.

Provenance: antique trade, Paris

mimar1119
Condition: good
Creation Year: 1828
Measurements: UNFRAMED:7,2x7,2cm/2,8x2,8in FRAMED: 13,6x13,3cm/5,4x5,2in
Object Type: Framed miniature
Style: Portrait Miniatures
Technique: watercolor on card (round)
Inscription: -
Creator: Russian School
To see other works by this artist click on the name above!
Creator Dates: -
Nationality: Russian
We will cover shipping with regular registered mail (delivery between 7-14 days) for this item.

OBS: Austrian mail refunds cases of loss or damage with maximum EUR 500.


Fully insured 2-3 days DHL service available upon request and subject to extra charges: office@wilnitsky.net
Click here for images free of watermark!
Click on images or on

to see larger pictures!