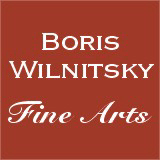 SALE!!! SAVE MONEY !! 1 EUR = 1 USD
# 42785
"Baron De Gauville, "chef de bataillon" of the French 1st Infantry Regiment", 1822/23
2250 EUR
FINAL DISCOUNT PRICE= 2250 USD
( for EUR price see date rate )
Please note: Shipping and insurance costs are not included in this promotion, ONLY ITEM PRICES!
(please note additional 13% tax applies for transactions concluded within the European Union)
THE SELLER WILL COVER SHIPPING WITH REGULAR MAIL FOR THIS ITEM!

The sitter in this miniature is a "chef de bataillon" (note the single epaulette with thick frings on his left shoulder and contre-epaulette on the right one) of the 1st Infantry Regiment (white collar and yellow buttons impressed with number "1"). On verso of the miniature, one finds an old inscription - "Adolphe Francois (sic!) Charles de Gauville, "chef de bataillon" au premier de ligne, ne en 1789 (sic!), mort en 1823...".

From 1815 to 1822, de Gauville served in captain's rank, in the 6th Infantry Regiment of "garde royale". In the last days of 1822 or early 1823 (in any case, before the onset of the Spanish Campaign of 1823 - CLICK HERE), he was transferred from Guards to the army - into the 1st Line Infantry Regiment ("premier de ligne" in legend on verso), and was consequently assigned the corresponding army rank of "chef de bataillon" (such transfers were common practice).
Several months later, on August 11, 1833 (his regiment partook in Spanish Campaign), he was killed in combat near town Baza, in province Granada.
It is highly likely that de Gauville ordered this miniature (perhaps, as a farewell gift to family) shortly before his departure to Spain.
In this portrait, he is decorated with Chevalier Cross of Royal Order of St. Louis (awarded on August 16, 1820), the badge of (introduced in April 1814 by the Bourbons) "Decoration of The Lily" and the Chevalier Cross of Legion of Honor (awarded on November 19, 1813).

Baron Adolphe-Joseph (not Francois!)-Charles de Gauville was born on February 5, 1788 (and not 1789, as the legend on verso implies) in St-Germain-en-Laye, department Yvelines (ca 20 km from Paris) as the son of Louis-Henri-Charles de Gauville, baron de la Foret (see our image nr.10), lieutenant of "garde du corps de Monsieur" (personal guards of Comte d'Artois), Justice of the Peace (and later Mayor) of St-Germain-en-Laye and, what's more, a member (1789) of the General Assembly (French Parliament). His mother's name was Catherine de la Plaigne.
According to traditions of both, his paternal and maternal families, de Gauville settled on a military career and in 1802, joined "Ecole militaire" in Fontainebleau (one of his genealogists suggests it was École spéciale militaire de Saint-Cyr in Coëtquidan, Bretagne).
In 1806, he graduated from the military school in the rank of a "sous-lieutenant" (2nd lieutenant) with appointment into the 54th Line Infantry Regiment.
In ranks of this military unit, he partook in campaigns of 1802/03 and 1806-1812 (Spain) and 1813 (Saxonian Campaign). In 1807, he was promoted to lieutenant (1st lieutenant); in 1811 - to captain.
On July 21, 1814 (First Bourbon Restoration), he was transferred into the 50th Line Infantry Regiment. His next transfer was on October 28, 1815 - he became a captain of the Guards, namely the 6th Infantry Regiment of "garde royale". As already mentioned, in late 1822, he came back to the army, into the 1st Line Infantry Regiment.

Today, among military historians, he is mostly known from his memoir (narrated from(once-published) article) on "Gallica" - the digital library of Bibliothèque nationale de France - CLICK HERE; which tells of de Gauville's misadventures in the period between October 1813 and May 1814.
In ranks of the 54th Regiment, he took part in the Battle of Leipzig, was seriously wounded on October 18, 1813, and invalided into field hospital, which was next day captured by the Russians. He remained in this hospital for the next several months (miraculously escaping dispatch to Russia as a war prisoner). In May 1814 (end of the First Empire), he was released and returned to France.
It is interesting to note that the certificate awarding him the Chevalier Cross of Legion of Honor was signed by Napoleon, in spite of his capture by the Russians, on November 19, 1813.

In this miniature painted in 1822/23, de Gauville is 35 years of age. In August 1823, he left his wife Marie Euphrasie, nee Rameau, a widow, and his son Arséne Louis Charles, marquis de Gauville (b.1821) - fatherless.
Provenance: private collection, Lyon / France

mifeb2719
Condition: fairly good; in original frame
Creation Year: 1822/23
Measurements: UNFRAMED:7,2x7,2cm/2,8x2,8in FRAMED: 13,5x13,2cm/5,3x5,2in
Object Type: Framed miniature
Style: Portrait Miniatures
Technique: watercolor on ivory
Inscription: verso: old legend
Creator: French School
To see other works by this artist click on the name above!
Creator Dates: -
Nationality: French
We will cover shipping with regular registered mail (delivery between 7-14 days) for this item.

OBS: Austrian mail refunds cases of loss or damage with maximum EUR 500.


Fully insured 2-3 days DHL service available upon request and subject to extra charges: office@wilnitsky.net
Click here for images free of watermark!
Click on images or on

to see larger pictures!