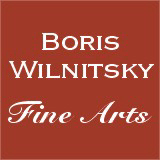 SALE!!! SAVE MONEY !! 1 EUR = 1 USD
# 42723
Etienne Charles le Guay-Attrib. "Louise-Charlotte-Philippine de Salperwick", fine miniature, ca. 1800
2700 EUR
FINAL DISCOUNT PRICE= 2700 USD
( for EUR price see date rate )
Please note: Shipping and insurance costs are not included in this promotion, ONLY ITEM PRICES!
(please note additional Austrian VAT tax applies for transactions concluded within the European Union)
THE SELLER WILL COVER SHIPPING WITH REGULAR MAIL FOR THIS ITEM!

Although the old legend on verso of this miniature, handwritten by one of the heirs of family de Salperwick, says it is a portrait of "La Marquise de Salperwick, nee Marie Charlotte Lefevre de Moilly, who married Marquis de Salperwick, and who died in …(?) on the 11th of March 1811 (?)", it is most likely the portrait of the latter's daughter, Louise-Charlotte-Philippe de Salperwick. According to her biographical information available on the Web, she died (before 1814) unmarried. In this portrait, which was painted (according to the sitter's dress and hair-style) in ca. 1800, we see a young woman. On the other hand, Marquise Marie-Charlotte, who married Marquis de Salperwick in 1760, must have been at least 55 by then.
This mismatch is none other than a typical case of a family legend transformation throughout several generations.

We acquired from the same source a portrait of another female member of the same family de Salperwick: our sitter's sister-in-law, Antoinette-Marie, Marquise de Salperwick, nee Vidard de Saint-Clair (she was the wife of our sitter's brother Eugene-Louise-Philippe; see our web # 38772). The latter is a signed work of one of the few best French, turn of 19th century miniaturists, Etienne Charles le Guay.
In contrary, the presented here miniature is not signed and bears only (at upper edge; btwn 10:00 and 12:30 o'clock) a deducation to certain "L. D.". Nevertheless it seems to be also work of the same artist, who obviously was once commissioned to make miniature portraits of the members of Salperwick family
Etienne Charles Le Guay or Leguay (1762 Sevres - 1846 Paris) was a son of a porcelain painter and gilder Etienne Henri Leguay. He studied under J.M. Vien and exhibited at the Salon from 1795 to 1819, showing miniatures on ivory and porcelain, as well as some mythological paintings.
From 1778 to 1785 he was a painter at the factory in Sevres, and later, for some time, a manager of the porcelain factory Dihl & Guerhard in Paris. Between 1808 and 1840 he again worked in Sevres. His three successive wives, Marie-Sophie Giguet (d. in 1801), Marie-Victoire Jaquotot (divorced in 1809), and Caroline de Courtin, were all his pupils and painted miniatures.
Schidlof writes:"Le Guay was one of the best miniaturists of his period, particularly good are his works of the beginning of the 19th century" (sic!). Works of Le Guay can be viewed at the Louvre, in Museum Carnavalet in Paris, in Museum of Manufactory Sevres, in Museum Angers, in Museum of Applied Arts in Vienna, etc.
His miniatures achieve very remarkable prices at the art auction market (see our additional images). Another one of our additional images shows a breakfast service decorated by Le Guay (Sevres porcelain).
Provenance: heirs of family de Salperwick living in West Sussex, England

miokt0214
Condition: good
Creation Year: ca 1800
Measurements: UNFRAMED:6,2x6,2cm/2,4x2,4in FRAMED: 11,8x11,4cm/4,6x4,5in
Object Type: Framed miniature
Style: Portrait Miniatures
Technique: watercolor on ivory
Inscription: inscribed by the artist: à L'amitié /L.D. /et à me...; verso: erroneous legend
Creator: Etienne Charles Le Guay
To see other works by this artist click on the name above!
Creator Dates: 1762 Sevres-1846 Paris
Nationality: French
We will cover shipping with regular registered mail (delivery between 7-14 days) for this item.

OBS: Austrian mail refunds cases of loss or damage with maximum EUR 500.


Fully insured 2-3 days DHL service available upon request and subject to extra charges: office@wilnitsky.net
Click here for images free of watermark!
Click on images or on

to see larger pictures!