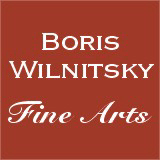 SALE!!! SAVE MONEY !! 1 EUR = 1 USD
# 42703
Carl Schroeder "Charles Natalis (Hotelier from Brunswick) and his family", large drawing, 1815
2900 EUR
FINAL DISCOUNT PRICE= 2900 USD
( for EUR price see date rate )
Please note: Shipping and insurance costs are not included in this promotion, ONLY ITEM PRICES!
(please note additional 13% tax applies for transactions concluded within the European Union)
According to the authentic and extensive legend on verso of this large, framed drawing, we are dealing here with group portrait of the (well-known in 19th-century Brunswick) family of Carl (Charles) Natalis. The portrait shows Charles Natalis, his wife Maria Johanna (nee Remi) and their 4 children.
Before the French Revolution, the head of the family (he is the first from the left), Charles Natalis, was a resident of the town Verdun in the North-East of France. In 1794, he accompanied Prussian Field Marshal Duke Karl Wilhelm Ferdinand of Brunswick when the latter retreated to Germany (the Duke was defeated at Verdun in the War of the 1st Coalition). In other words, Natalis left France as an émigré and permanently settled in Brunswick, where he then opened a restaurant.
On October 25, 1795, in Brunswick, he married a fellow-émigré, French woman from Chalon-sur-Saône, Marie Jeanne (in Germany - Maria Johanna) Remi. The newlywed was then 30 years of age and his wife - 29. Probably in the same year was born their first child - son , who is mentioned in the legend on verso as killed at Beresina (Napoleonic Russian Campaign of 1812; Brunswick troops participated in this war as Napoleon's ally); it is his ashes that are contained in the urn with portrait of a young officer (the urn can be spotted on a table, in the portrait's area farthest to the right - see image nr.11)).
Clearly, Natalis' restaurant was generating good revenue: in 1799, he was able to purchase the largest Brunswick hotel "De Prusse" located at Braunschweiger Damm. He was the hotel's sole proprietor up until 1831 (our image nr.20 shows excerpts from the local newspaper announcing the auction sale of the hotel, including its adjacent buildings and the garden).
Furthermore, the legend on verso of the portrait informs that the couple's second child - son Karl Peter - was born in 1798; we see him, wearing hussar uniform, standing at the right edge of the portrait). The third son - Friedrich Eduard August - was born in 1801 (he is clearly the boy istanding over his sister and keeping a music sheet; later on, he will become the majordomo at the Brunswick court; his own son - Albert Natalis (1831-1904) - will later become a prominent German businessman (see our image nr.21).
The girl at the piano is the couple's daughter Marie Karoline. She was born in 1803 and died in 1842.
One yet has to find out the name of the youngest brother (perhaps, we have overlooked him while interpreting the legend, or else, he is not mentioned in it at all): we refer to the little boy, standing before the piano.
The legend also informs us that the siblings' parents, Charles and Maria Johanna Natalis, died in the same year 1833 (their deaths were likely preceded by bankruptcy, for - as already mentioned - their principal possessions were auctioned off in 1831).

Signed "C. Schroeder", this work is an extremely rare portrait drawing by (mainly known as an engraver) Brunswick, turn of the 19th century artist Carl Schroeder.
Carl (Karl) Schroeder was born in Brunswick (Braunschweig) in 1760 and died in the same town in 1844. He was a pupil of Brunswick portrait and historical artist Ph. W. Öding. Later, Schroeder studied in Augsburg, Dusseldorf and Paris. In 1806, in Brunswick, he founded his own "Zeichnungsakademie" (School of Drawing). He was the brother-in-law of G. F. Weitsch and J. Ch. A. Schwartz. His drawings can be viewed in Kupferstichkabinett in Berlin (Museum of Prints and Drawings).
For extensive biography of Carl Schroeder, see our images nr.22 and nr.23.

Provenance: German private estate

midec1418
Condition: fairly good; in original frame
Creation Year: 1815
Measurements: UNFRAMED:49,5x67,0cm/19,5x26,4in FRAMED: 65,0x81,7cm/25,6x32,2in
Object Type: framed drawing
Style: Biedermeier paintings
Technique: grisaille and whitening on paper
Inscription: signed and dated: C.Schroeder fecit /1815
Creator: Carl Schroeder
To see other works by this artist click on the name above!
Creator Dates: 1760 Brunswick-1844 ibidem
Nationality:
2-3 days door-to-door shipment, professionally packed by Mail Boxes Etc and shipped with DHL (calculated for US): 309,79 EUR + insurance 1,8% of item price
Shipping cost to other destinations (worldwide) on request
Shipping price may be reduced if you dispense with the frame


Cheaper alternative (may be further reduced if you dispense with the frame): professionally packed by Mail Boxes Etc and shipped with regular Austrian mail - upon request under office@wilnitsky.net (OBS: In this case maximal refunded insurance value is EUR 500 if shipping destination was the US. In Europe sometimes more, depending on destination.)
Click here for images free of watermark!
Click on images or on

to see larger pictures!