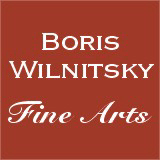 SALE!!! SAVE MONEY !! 1 EUR = 1 USD
# 42702
Franziska Schoepfer-Attrib. "Rittmeister of the Bavarian 1st Dragoon Regiment", miniature, 1806/11
3500 EUR
FINAL DISCOUNT PRICE= 3500 USD
( for EUR price see date rate )
Please note: Shipping and insurance costs are not included in this promotion, ONLY ITEM PRICES!
(please note additional 13% tax applies for transactions concluded within the European Union)
THE SELLER WILL COVER SHIPPING WITH REGULAR MAIL FOR THIS ITEM!

According to the (typical for this artist) stylistic of this work, this supreme quality miniature on ivory could well be an original work of well-known Munich, 19th-century female miniaturist Franziska Schoepfer (for comparison, see our images nr.8-11).

The depicted young man wears a uniform of a "rittmeister" (cavalry captain; note the three tabs on his collar) of the Bavarian 1st Dragoon Regiment (for comparison, see our image nr.6). Formerly known as the Cuirrasier Regiment "Pfalzgraf Ludwig", this cavalry unit was in 1804 renamed into "Dragoon Regiment "Graf Minucci"". Under this (new) name, the regiment (and, respectively, its uniform) existed up until April 29, 1811: after this date, it was reformed into the "1st Chevau-leger Regiment"; therefore, the uniform of this unit differed from the one worn by sitter in this portrait.

Hence, we are dealing here with portrait of a rittmeister of the 1st Dragoon Regiment from the period between 1804 and 1811 (in fact, his hairstyle allows us to narrow down the period of this miniature's execution to ca. 1806-1811).
Unfortunately, we were unable to locate the lists of officers of this regiment from the preceding years, the earliest found on the Web was the 1811 list of the officers of the newly-founded 1st Chevau-leger Regiment, in which all rittmeisters were automatically transferred from the previous dragoon formation.
In 1811, there served seven rittmeisters in the 1st Chevau-leger Regiment. Only three of these men (alike our sitter they have not possessed any awards - see our image nr.7) come in question (besides that one shall not forget (!) that in the previous four or five years, one or another of rittmeisters of 1st Dragoond could have been killed (for example, in the Prussian (1806/7) or Austrian (1809) Campaign), could have died, or was transferred into another regiment, in which he would have had a different uniform!).

The names of these three rittmeisters from 1811 are:

1) Joseph (Joseph Anton) Freiherr (Baron) von Schoenhueb. He was promoted into a rittmeister on May 15, 1807. If it is indeed he, who is portrayed in this miniature, he must have ordered this portrait just after the promotion. In ranks of the 1st Chevau-leger Regiment, he participated in the Russian Campaign of 1812 and died of typhus in November of the same year (in days of the Battle of Berezina) in Russian town Borisov. Unfortunately, we could not find any information concerning his date of birth and are therefore unable to verify, whether his age in 1807 corresponded to the one of the sitter in this portrait (ca 30 years).
2) Sigmund Zeller. This man was promoted into the rank of a rittmeister on June 6, 1809. In ranks of the 1st Chevau-leger Regiment, he also participated in the Russian Campaign of 1812. On April 30, 1814, he was promoted into the rank of a major (in the same regiment); on December 31, 1817, he was raised in rank to lieutenant colonel and, soon thereafter, was appointed Commandant of Fortress Wuerzburg. In 1825, he went into retirement. Sigmund Zeller died in Munich in 1856, at the age of 76. The year of his death also offers the year of his birth - 1779 and, respectively, the age, in which he was promoted into the rank of a rittmeister (30!).
3) Franz Karl (Carl) Leeb. He was promoted into the rank of a rittmeister on October 27, 1809. Shortly preceding it, on May 12, 1809, he was appointed aide-de-camp of Major General Freiherr von Vieregg (while serving out of this regiment, he nevertheless continued to wear its regimental). On September 14, 1811 (by then he had already served six months as an officer of the 1st Chevau-legers), he was transferred into the civil service and appointed (with the rank of an "assessor") to the freshly-founded "Tabaks-Regie". In 1818, he is recorded to have served in yet another office - the Royal "General-Maut-Direktion". Franz Karl Leeb died on June 23, 1836 at the age of 56 (i.e. he was born in 1780; on the day of his promotion into rittmeister, (alike Sigmund Zeller), he was ca. 30 years of age.
Franziska Schoepfer (1763 Mannheim -1836 Munich) was a pupil of the Academy of Mannheim, where she rapidly became a much sought after miniaturist. About 1790 she worked for a time in Bamberg, then she stablished herself in Munich, where she was appointed painter to the court, and did the portraits of the Royal family as well as of numerous members of the aristocracy.
Works of her can be found in collections of Bavarian National Museum Munich and in various German high noble collections.
Provenance: Berlin antique trade

midec1318
Condition: good
Creation Year: 1806/11
Measurements: UNFRAMED:6,7x5,5cm/2,6x2,2in FRAMED: 7,0x5,8cm/2,8x2,3in
Object Type: Framed miniature
Style: Portrait Miniatures
Technique: watercolor on ivory (oval)
Inscription: -
Creator: Franziska Schoepfer
To see other works by this artist click on the name above!
Creator Dates: 1763 Mannheim-1836 Munich
Nationality: German
We will cover shipping with regular registered mail (delivery between 7-14 days) for this item.

OBS: Austrian mail refunds cases of loss or damage with maximum EUR 500.


Fully insured 2-3 days DHL service available upon request and subject to extra charges: office@wilnitsky.net
Click here for images free of watermark!
Click on images or on

to see larger pictures!