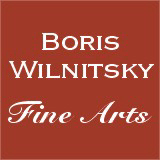 If you have a question about this item,
please contact us at: office@wilnitsky.net
# 42691
Ádám Mányoki (1673-1757) "Portrait of a young Polish nobleman", superb oil/copper miniature!, ca. 1715
Price: 6900 EUR
(please note additional 13% tax applies for transactions concluded within the European Union)
THE SELLER WILL COVER SHIPPING WITH REGULAR MAIL FOR THIS ITEM!

This work was acquired in November 2018 at Berlin auction house "Galerie Bassenge" as "Attributed to Ádám Mányoki (ca. 1715)". And, indeed, this superior quality miniature portrait of a young Polish nobleman demonstrates all stylistic criteria of works by this celebrated Baroque portraitist (CLICK HERE and see our image nr.8).
Ádám Mányoki (1673 Szokalya, Central Hungary - 1757 Dresden) was the son of a Reformed pastor. The family was very poor, so he was apparently given into the care of a German staff officer named Dölfer, who promised to provide him with an education.
He first went to Lüneburg, then on to Hamburg for further schooling. After that, he studied with Andreas Scheits in Hanover and Nicolas de Largilličre in Paris. He completed his studies in the Netherlands and was a court painter for King Frederick William I of Prussia in Berlin from 1703 to 1707.
In 1707, he entered the service of Francis II Rákóczi. He followed the Prince to Poland in 1711, but remained there rather than continue on to France. While there, he was commissioned to do a portrait of King Augustus II and became a court painter in 1717.
Six years later, he moved on, visiting Prague and Vienna, where he painted portraits of Emperor Charles VI and his daughters, Maria Theresa and Maria Anna. From 1724 to 1731, he was back in Hungary, where his sitters included Pál Ráday and his wife and members of the Podmanitzky family.
After 1731, he lived in Dresden and Leipzig and, in 1736, once again became a court painter, this time for Augustus III of Poland. He resigned in 1753, over the issue of unpaid salary. During his final years, he squandered his money on alchemy, a common mania at that time. He died in Dresden at the age of 84, totally impoverished, and had to be buried by friends.
Provenance:
1) Dónath Sandor Antiquites, Budapest
2) collection Miksa Fried, Budapest

midec1118
Condition: good
Creation Year: ca 1715
Measurements:UNFRAMED:10,5x8,0cm/4,1x3,1in FRAMED: 14,2x11,3cm/5,6x4,4in
Object Type:Framed miniature
Style: Portrait Miniatures
Technique: oil on copper (oval)
Inscription:-
Creator: Ádám Mányoki
Creator Dates: 673 Szokalya-1757 Dresden
Nationality:Hungarian
We will cover shipping with regular registered mail (delivery between 7-14 days) for this item.

OBS: Austrian mail refunds cases of loss or damage with maximum EUR 500.


Fully insured 2-3 days DHL service available upon request and subject to extra charges: office@wilnitsky.net
Click here for images free of watermark!
Click on images or on

to see larger pictures!