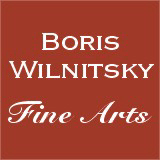 If you have a question about this item,
please contact us at: office@wilnitsky.net
# 42676
Benito Cabanes-? "Elie Chaumont from French 5th Infantry Regiment", interesting miniature!!, 1823
Price: 2500 EUR
(please note additional 13% tax applies for transactions concluded within the European Union)
THE SELLER WILL COVER SHIPPING WITH REGULAR MAIL FOR THIS ITEM!

This miniature shows a captain (note his two thinly fringed epaulettes) of the 5th (note the number "5" on his yellow buttons and red collar) Line Infantry Regiment of the French Army (period of the Second Restoration). He is decorated with two awards - Chevalier Cross of Legion of Honor and Cross of Spanish Order of St. Ferdinand. According to its signature (see our image nr.7), the miniature was executed in 1823 in Catalan town Figueres. It is known that the 5th Infantry Regiment took part in the Spanish Campaign of 1823 (CLICK HERE). On September 29, 1823, two battalions of this regiment (together with five battalions of Spanish royalists) stormed the Sant Ferran Fortress by Figueres (CLICK HERE), which was abandoned by Spanish rebels after a several-week-long siege. The troops remained inside the fortress until December 16, 1823 (on that day, the 5th Regiment was instructed to march back to France - CLICK HERE).
Hence, we arrive at the conclusion that this miniature, executed by a very good Catalan (no French miniaturists accompanied army in that campaign) artist, was made sometime between October and early December 1823.

The inscription on verso of this work (surely written by one of sitter's heirs) names the officer "Elie Chaumont" (see our image nr.8). Indeed, one finds a captain by this name in the list of officers of the 5th Regiment: "capitaine adjutant-major" (officer responsible for the housekeeping of one of battalions) Elie Chaumont.
The Web portal "leonore" (archives of the Order of Legion of Honor) informs that Elie Chaumont was born in 1791. Thus, in 1823, he would have been 32 - a detail generally conforming to the sitter's visual age in this portrait.
Yet, at that time (1823) he had no awards (!). In fact, he received his French award - the Chevalier Cross of the Legion of Honor - only on January 14, 1824. The sitter in "our" portrait, on the contrary, is decorated with two crosses at once (see above).
We find only one explanation: both crosses on the portrait - that of Legion of Honor and Spanish one (awarded on 18th November 1823 (Chaumont stays since already two months in Figueres!) were added some later (by another (French!) artist; typical situation with military portraits).

From found at "leonore" documents (see our images nr.9-10) we learn following:
Elie Chaumont was born on 28th August 1791 in Rouen. As a soldat he entered on 13th January 1809 24th Line Infantry Regiment. On 1st March 1811 he was raised to corporal and one and half month later - to sergeant. On 1st October 1812 he obtained highest NCO rank of a "adjutant sous officier".. His first officer rank - of "sous-officier" (2nd lieutenant) - he obtained on 3rd July 1813. On 1st February 1814 he was raised to 1st lieutenant and on 30th March of the same year he was appointed "lieutenant adjutant-major" (housekeeping).
To 5th Regiment (it borne then name "Legion de la Drone") he was ttransferred on 25th April 1816 (also as officer of housekeeping). On 1st March 1818 he was promoted to "capitaine adjutant-major".
During his servece in Napoleonic Army Chaumont participated in campaigns of 1809-1813 in Spain, then (2nd half of 1813) in Germany (was wounded in the Battle of Dresden). In 1814 he fighted on territory of France and in 1815, during "100 Days", was again on Napoleon's side. He died on 19th February 1840.

The name of the author of this first-quality miniature is concealed under his monogram "B.C." (see our image nr.7). We have examined both the 1st and the 2nd volume of the dictionary of 19th century Spanish artists whose names begin with "C"; additionally, we have studied the names of all those whose (first-) names begin with "B", and all those active in or around 1823. After performing this search, we have discovered only one (!) Spanish painter (incidentally, a native of the same geographical area!!) with the same initials - Benito Cabanes (see our image nr.15). This man was the grandfather of celebrated Catalan stage designer Jose Mestres Cabanes. He was mentioned as a resident of town Manresa (sic! - 111 km from Figueres) in the 2nd quarter of the 19th century. He was chiefly a historical, landscape and decorative painter. This, however, does not exclude the possibility that, in his youth, he earned his bread by working as portrait miniaturist. On the contrary, the likelihood that a fine French miniaturist would emerge in provincial Spanish town Figueres during the war appears highly unlikely. While we committed ourselves to finding an artist "B.C." in today's most competent and respectable research source - the dictionary of French miniaturists compiled by reputable scholar Mme Nathalie Lemoine-Bouchard "Lesa peintres en miniature /1650-1850" - we found no credible "candidates"...
Provenance: antique shop in Avignon, South France

midec0318
Condition: good
Creation Year: 1823
Measurements:UNFRAMED:6,1x6,1cm/2,4x2,4in FRAMED: 7,3x7,3cm/2,9x2,9in
Object Type:Framed miniature
Style: Portrait Miniatures
Technique: watercolor on ivory
Inscription:sigend: "Figueres B.C. 1823"
Creator: Benito Cabanes
Creator Dates: active in 19th century-
Nationality:Spanish
We will cover shipping with regular registered mail (delivery between 7-14 days) for this item.

OBS: Austrian mail refunds cases of loss or damage with maximum EUR 500.


Fully insured 2-3 days DHL service available upon request and subject to extra charges: office@wilnitsky.net
Click here for images free of watermark!
Click on images or on

to see larger pictures!