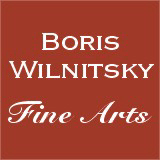 SALE!!! SAVE MONEY !! 1 EUR = 1 USD
# 42664
Jean-Baptiste Jacques Augustin (1759-1832) "Empress Josephine", rediscovered portrait!!!, 1803
6900 EUR
FINAL DISCOUNT PRICE= 6900 USD
( for EUR price see date rate )
Please note: Shipping and insurance costs are not included in this promotion, ONLY ITEM PRICES!
(please note additional 13% tax applies for transactions concluded within the European Union)
THE SELLER WILL COVER SHIPPING WITH REGULAR MAIL FOR THIS ITEM!

9th January 2012 :
Acquired in December 2011 from a private Swiss collection, this exceedingly qualitative (unsigned) miniature turned out to be one of the three variations of the same female portrait painted in 1803 by great French miniaturist Jean-Baptiste-Jacques Augustin. The other two replicas of the same portrait were offered (respectively) at Christie's Geneva in 1971 and Christie's London in 1997 (both are dated and signed; see our images nr.7-8).
The sitter - a young beautiful woman from the late period of Consulate (she was surely an important representative of Parisian high society; perhaps an actress or a royalty - hence, three miniatures by Augustin!) - wears the same muslin dress (with Augustin's "quasi-signature" - a wavy fold!) as Josephine de Beauharnais in Augustin's miniature (our image nr.11) shown at 2010 exhibition of his works in Saint-Die in France. Our images nr.9-10 show two of Augustin's other miniatures, both portraying ladies dressed in the same way and both similarly stemming from the Consulate period.

P.S. 5th April 2012 :
Our supposition (see above) that the depicted lady could be a royalty (repeatedly portrayed by Augustin), and the fact that she wears the same muslin dress as Empress Josephine in one of Augustin's miniatures found final explanation - we are dealing here with (until today absolutely unknown to art historicians) portrait of Josephine!
One of our advisors, specialists in Napoleonica while browsing through images with details, paid close attention (see image nr.4) to both dress' clips on sitter's schoulders and suddenly noted that they are decorated with representation of a swan, which, as known, exactly from 1803 (1st Consul's wife brings these birds from Amiens to her Chateau de Malmaison; both Christie's replicas of our miniature (images nr.7-8) are dated each also 1803!) was a personal (and nobody's else!!) symbol of Josephine, used as decoration on furniture, porcelain, silver, tapestries, jewels etc. ordered by her (even soldiers of "her" regiment "Empress Dragoons" ("Regiment de dragons de l'Imperatrice") had this symbol (white swan) on their sword-hilts.

After receiving advisor's message (see image nr.12) we immediately consulted all known portraits of Josephine from that period (and again Augistin's miniature from 2010 exhibition catalogue - see image nr.11) and were fully reconfirmed that we discovered another portrait of hers .
Jean-Baptiste Jacques Augustin (1759 Saint-Die/Vosgues - 1832 Paris) called himself "the pupil of nature and meditation", and although he had some lessons in painting from Claudiot in Nancy, his talent was really personal, and there was no artist at least in France, on whom he could model himself.
In 1781, he arrived in Paris, where he was received by the Pinchon family, friends of his parents. Their portraits painted by Augustin made him known quickly and secured him with other commissions. The artist gained fame quite rapidly. Augustin and Isabey were the two greatest French miniaturists of the late 18th - early 19th centuries, and it would be difficult to say who was a better one. They are as different as could be; in modern terminology, one could call Augustin "the naturalist" and Isabey - "the impressionist". Both had a very great number of pupils, and because of that a considerable influence on the art of the miniature in their period. Amongst the best pupils of Augustin can be mentioned his wife Madeleine Pauline (nee Ducruet) who surpasses them all: Fanny Charin, Le Tellier, Fontallard, Alexandre, Delatour, G.E. Lami, Sieurac, Mme Dalacazette, Mlle Hue de Breval, and Mme de Mirbel. Napoleon had a marked preference for Isabey. In spite of that he nominated Augustin official painter of the Imperial Court. At the restoration Louis XVIII made him painter in ordinary of his cabinet, and in 1821 he became Chevalier of the Legion d'Honneur. In 1820 he went to London to carry out a number of orders, but he does not seem to have remained there very long. He died of cholera in Paris in 1832.
miapr10ap12
Condition: fairly good; set into a 19th-century filigree silver locket; broken glas is replaced through perspex
Creation Year: 1803
Measurements: UNFRAMED:4,5x3,1cm/1,8x1,2in FRAMED: 8,5x7,2cm/3,3x2,8in
Object Type: Framed miniature
Style: Portrait Miniatures
Technique: watercolor on ivory
Inscription: -
Creator: Jean-Baptiste Jacques Augustin
To see other works by this artist click on the name above!
Creator Dates: 1759 Saint-Die/Vosgues-1832 Paris
Nationality: French
We will cover shipping with regular registered mail (delivery between 7-14 days) for this item.

OBS: Austrian mail refunds cases of loss or damage with maximum EUR 500.


Fully insured 2-3 days DHL service available upon request and subject to extra charges: office@wilnitsky.net
Click here for images free of watermark!
Click on images or on

to see larger pictures!