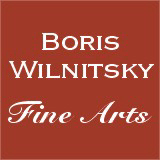 SALE!!! SAVE MONEY !! 1 EUR = 1 USD
# 42657
Leopold Josef Poehacker "Actress Sophie Schroeder", important miniature!!, ca. 1815
3200 EUR
FINAL DISCOUNT PRICE= 3200 USD
( for EUR price see date rate )
Please note: Shipping and insurance costs are not included in this promotion, ONLY ITEM PRICES!
(please note additional 13% tax applies for transactions concluded within the European Union)
THE SELLER WILL COVER SHIPPING WITH REGULAR MAIL FOR THIS ITEM!

This small watercolor was executed (according to the sitter's dress and hairstyle) in the mid-1810s (likely after the sitter was in 1815 employed to perform at the Vienna Hoftheater (court theater)). Painted by Viennese miniaturist Leopold Josef Poehacker, it is a miniature portrait of the celebrated German opera singer and dramatic actress, Sophie Schroeder. Here, she is portrayed at the age of ca 35 and already second time married.

Sophie (Antoinette Sophie Luise) was born in 1781 in Paderborn (now - German province North Rhine-Westphalia) as a daughter of actor Gottfried Bürger. In 1793, when she was only 12 (!), she debuted in St. Petersburg (she was a member of the German theater group "Tyllische Gesellschaft"). While in Russia, she enjoyed success as Lina in the opera "The Little Red Riding Hood". In 1795, in Reval (then - Russian Empire; now - Tallinn, Estonia), she married the actor Johann Nikolaus Smets von Ehrenstein (pseudonym "Stollmers"). The couple had a son (Wilhelm Smets), who later became a journalist.
Recomended by August von Kotzebue, she was in 1798 employed by the Vienna Hoftheater, yet shortly thereafter moved to Breslau (now - Wroclaw, Poland), where she then performed at the city opera house.
In about 1800, she divorced her first husband. In 1801, she received an invitation to perform at the Hamburg Opera, where she changed her line of character from playing roles of naïve girls to those with dramatic overtones. In 1804, she married her second husband, actor Friedrich Schroeder and lived with him in Hamburg. After the French occupied the city in 1813, she fled abroad. She performed in Prague for about eighteen months, and then, in 1815, rejoined the troupe of the Vienna Hoftheater (1815). In Vienna, she kept a long-lasting relationship with famous miniaturist Moritz Michael Daffinger and (while still married) bore him two sons.
Her second husband died in 1818. Seven years later, she married another actor, Wilhelm Kunst, yet soon divorced him.
In 1831, she was invited to perform at the Munich Hoftheater. In 1836, however, she once again returned to the Vienna Hoftheater.
She retired from stage in 1848; lived in Augsburg for a lengthy period of time and later in Munich, where she passed away on February 25, 1868.
In 1930, one of the streets of Vienna was named after Sophie Schroeder (Schroederweg in the city's 12th district). Similarly, the German Post had dedicated a stamp to her in 1976.
See also our images nr.7-9.
Leopold Joseph Poehacker (1782 Vienna - 1844 Vienna) studied at the Vienna Academy from 1800 and exhibited in Vienna between 1813 and 1839. He was known for his portrait miniatures, painted in watercolor on paper, card or cardboard. They demonstrate strong influence of French miniaturists, especially of J.B.Isabey, whom Poehacker admired already during the latter's stay in Vienna in 1814-1815 (The Congress of Vienna).
CLICK HERE FOR OTHER WORKS OF THIS ARTIST IN OUR POSSESSION

Provenance: antique trade, France

minov2018
Condition: fairly good; in original frame
Creation Year: ca 1815
Measurements: UNFRAMED:14,5x11,0cm/5,7x4,3in FRAMED: 21,6x18,7cm/8,5x7,4in
Object Type: Framed minaiture
Style: Portrait Miniatures
Technique: watercolor on card (oval)
Inscription: signed "Pöhacker"
Creator: Leopold Joseph Poehacker
To see other works by this artist click on the name above!
Creator Dates: 1782 Vienna-1844 Vienna
Nationality: Austrian
We will cover shipping with regular registered mail (delivery between 7-14 days) for this item.

OBS: Austrian mail refunds cases of loss or damage with maximum EUR 500.


Fully insured 2-3 days DHL service available upon request and subject to extra charges: office@wilnitsky.net
Click here for images free of watermark!
Click on images or on

to see larger pictures!