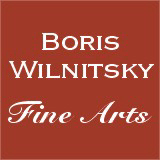 SALE!!! SAVE MONEY !! 1 EUR = 1 USD
# 42632
"Portraif of Contessa Elisa Finocchietti, nee Toscanelli", by a Tuscan miniaturist, 1850/55
1500 EUR
FINAL DISCOUNT PRICE= 1500 USD
( for EUR price see date rate )
Please note: Shipping and insurance costs are not included in this promotion, ONLY ITEM PRICES!
(please note additional Austrian VAT tax applies for transactions concluded within the European Union)
THE SELLER WILL COVER SHIPPING WITH REGULAR MAIL FOR THIS ITEM!

Here, we are dealing with portrait of ca 30/35-year-old young countess (note the corresponding crown atop the frame). The authentic (engraved) inscription on verso of the portrait offers her name: Contessa Elisa Finocchietti /Nata (nee) Toscanelli.
Our brief Web research returned the following results: we have learned that this woman was born in 1821 in Pisa (then - Grand Duchy of Tuscany) as the daughter of one of this town's wealthiest residents - Giovan Battista Toscanelli (1795-1864) and his wife Angiola Cipriani (1800-1843). During the Napolenic epoch, Toscanelli made a massive fortune (through various speculative transactions), which he then, in the 1820s, invested into buying a piece of land. In 1827, he acquired the Palazzo Lanfranchi-Toscanelli, located on Lungarno Mediceo #30 in the city of Pisa (see our image nr.10; from 1913, the building has housed the Archivio di Stato di Pisa).
Signor Toscanelli was also a great art lover, owner of a grandiose collection of paintings and sculptures by the Old Masters and 19th century painters.

His daughter Elisa was one of his eight children, of whom only she, her sister Emilia (CLICK HERE) and her brother Giuseppe survived. She and her sister received home education typical for the young ladies of good families: foreign languages, dancing, drawing, music, embroidery.
In 1848, Elisa married Count Francesco Finocchietti (1815-1899), with whom she had four children. Her husband was a well-known Tuscan politician. In March-August of 1859, he was a "gonfaloniere" of Pisa (one of the nine citizens elected every two months, who formed the local government ("Signoria"); from July 20, 1859 - prefetto (prefect) of Pavia (since that year, Elisa was referred to as "La prefetta"). In 1868, her husband became an Italian senator.
From 1859, the family lived in Siena; in 1861, they settled in Pavia. Elisa played the role of a local socialite; she organized lounges, balls and other types of entertainment. The position of her husband allowed her to closely follow the political events of those years and meet most important personalities of that time, like King Victor Emmanuel II and Garibaldi.
She was a great lover of travels; in 1869, she spent thirteen days in Switzerland, traveling the massiv of Mont Blanc, partly on foot and partly by mule, accompanied by a mountain guide. This journey is documented in the form of a book (see our image nr.7).
She was also a good amateur artist educated by Pisa painter Gaetano Ciuti and then in Florence and Rome. Her specialties were portraits in pencil and watercolor. The first known of these portraits was dated 1841. Besides portraiots of her family members, she portrayed many guests of her paternal house and - after her wedding - friends of her husband (various aristocrats, officials), but also common citizens and peasants whom she met daily in either her summer or winter residencies. These portraits are interesting iconographic source of the Pisa mid-19th-century society.
Countess Elisa Finocchietti died in 1870 in Florence.

Our images nr.8-9 show two other portraits of this woman.
Provenance: private collection, Ireland

miokt2418
Condition: good; dust under glass; in original silver frame (the frame in in fairly good condition; one of the crown's tips had been lost)
Creation Year: 1850/55
Measurements: UNFRAMED:4,2x3,3cm/1,7x1,3in FRAMED: 6,7x4,5cm/2,6x1,8in
Object Type: Framed miniature
Style: Portrait Miniatures
Technique: watercolor on ivory
Inscription: verso (on frame's back) in engraved with title
Creator: Italian School
To see other works by this artist click on the name above!
Creator Dates: -
Nationality: Italian
We will cover shipping with regular registered mail (delivery between 7-14 days) for this item.

OBS: Austrian mail refunds cases of loss or damage with maximum EUR 500.


Fully insured 2-3 days DHL service available upon request and subject to extra charges: office@wilnitsky.net
Click here for images free of watermark!
Click on images or on

to see larger pictures!