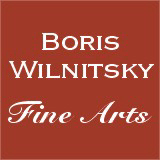 SALE!!! SAVE MONEY !! 1 EUR = 1 USD
# 42630
"Cardinal Luis Maria de Borbon and Pope Pius VII", postmortem double portrait, 1823
2500 EUR
FINAL DISCOUNT PRICE= 2500 USD
( for EUR price see date rate )
Please note: Shipping and insurance costs are not included in this promotion, ONLY ITEM PRICES!
(please note additional Austrian VAT tax applies for transactions concluded within the European Union)
THE SELLER WILL COVER SHIPPING WITH REGULAR MAIL FOR THIS ITEM!

In 1823, the Catholic Church has come to experience two major losses: March 19 of that year marked the death of Spanish Cardinal Luis María de Borbón y Vallabriga, who was only 46. Five months later, on August 20, his "superior" Pope Pius VII died in Vatican.
This miniature (it was most likely executed in autumn of 1823) shows these two men next to each other. It is a work of a good Spanish artist of the 1st quarter of the 19th century.
Cardinal Luis María de Borbón y Vallabriga (May 22, 1777 Cadalso de los Vidrios - March 19, 1823, Madrid; CLICK HERE) was a son of a morganatic marriage of Luis de Borbon y Farnesio, Infante of Spain and 13th Count of Chnichon, and wife Maria Teresa de Vallabriga y Rozas, Espaniol y Drummond. He was the 14th Count of Chinchon (1785-1803), Grandee of Spain Frist Class (August 4, 1799) and 1st Marquis de San Martin de la Vega.
He was Archbishop of Seville (1799-1814), Archbishop of Toledo (1799-1823) and became the Primate of Spain and Cardinal-Priest of Santa-Maria della Scala in 1800. Most importantly, in the late 1790s, his portraits were painted by Goya (see our image nr.6).

Pope Pius VII, born Barnaba Niccolo Maria Luigi Chiaramonti, was born on August 14, 1742, in Cesena, Italy. He was elected the Pope on November 30, 1799, in the Benedectine Monastery of San Giorgio in Venice.
From the time of his election as the Pope to the fall of Napoleon in 1815, Pius VII' reign was completely taken up in dealing with France. He and the Emperor were continually in conflict (for Pius VII' extensive biography, CLICK HERE; see also our web #41552 ).
Provenance: private collection, Germany

miokt2418
Condition: good; in original gilt-metal frame
Creation Year: 1823
Measurements: UNFRAMED:6,7x8,6cm/2,6x3,4in FRAMED: 10,4x9,3cm/4,1x3,7in
Object Type: Framed miniature
Style: Portrait Miniatures
Technique: watercolor on ivory
Inscription: -
Creator: Spanish School
To see other works by this artist click on the name above!
Creator Dates: -
Nationality: Spanish
We will cover shipping with regular registered mail (delivery between 7-14 days) for this item.

OBS: Austrian mail refunds cases of loss or damage with maximum EUR 500.


Fully insured 2-3 days DHL service available upon request and subject to extra charges: office@wilnitsky.net
Click here for images free of watermark!
Click on images or on

to see larger pictures!