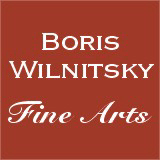 SALE!!! SAVE MONEY !! 1 EUR = 1 USD
# 42625
Anette Eckardt (b. 1871) "Goethe-Album", with 1914 autograph of Grand Duke Romanov!!
1000 EUR - 25% DISCOUNT = 750,00 EUR
FINAL DISCOUNT PRICE= 750,00 USD
( for EUR price see date rate )
Please note: Shipping and insurance costs are not included in this promotion, ONLY ITEM PRICES!
(please note additional 13% tax applies for transactions concluded within the European Union)
THE SELLER WILL COVER SHIPPING WITH REGULAR MAIL FOR THIS ITEM!

At first, a few words to the background of this work:

Today, the original album belongs to the collection of Goethe-Museum (Anton and Katharina Kippenberg - Stiftung), Dusseldorf. As our first additional image shows, the album's previous owner was Grand Duke Nikolai Michailovich of Russia, who acquired it in 1914 from Mrs. Schubart-Czermak from Munich. The latter was a widow of collector Martin Schubart, who found this album in the 19th century. The album consists of seven sheets with silhouettes drawn by the silhouette artist and writer Johann Friedrich Anthing (1753 Gotha - 1805 St. Petersburg). Every silhouette is accompanied by hand-written text of each corresponding sitter.

The first sheet includes a silhouette of famous German poet Johann Wolfgang von Goethe (1749-1832) and is accompanied by a poem written by Goethe himself; it is signed and dated: "Weimar d. 7. Sept. 1789. de Goethe". A cut-off round etching with portrait of Goethe is located in the lower right area.

The second sheet bears a silhouette portrait of August, Duke of Sachse-Altenburg (1772-1822). Similarly, along with portrait, is a poem (in French) hand-written by the Duke personally. It is signed and dated 1789.

The third sheet bears a portrait of Duke Carl August of Saxe-Weimar (1757-1828), also with his autograph, dated "1789".

The fourth sheet has a portrait of Duchess Amelie of Saxe-Weimar, nee Duchess of Brunswyck-Wolfenbuettel, with her autograph, dated "26 May 1791".

The fifth sheet has a silhouette portrait of Countess Katharina von Stolberg, also with text hand-written by her personally. It is signed and dated "1787 (1797?)".

The sixth sheet of this album has a portrait of an English woman by the name "Fraülein Emilie Gore" (a friend of Goethe). As before, the portrait is supplied by a text hand-written by her personally. It is signed and dated "1790".

And finally, the seventh sheet has a portrait of Reichsbaron Carl Theodor Anton Maria von Dalberg, Prince-Bishop and Politician (1744-1817); again, with his personal autograph, signed and dated "1790".

The author of all seven portraits in this album, Johann Friedrich Anthing, was, as mentioned above, born in Gotha in 1753. He was a son of a military priest. From 1771, he studied theology in Jena; in 1783-1789 - travelled extensively throughout Europe. On his journey, Anthing visited Russia in 1784-86, Scandinavia in 1787, Austria and France in 1788 and London in 1789. In the same year (1789), he returned to his native Gotha (there, he begun to fill in his album). In 1791, Edition Perthes in Gotha published his book "Collection de cent silhouettes des personnes illustres et celebres, dessinees d'apres les originaux par A. ". In the same year (1791), he was appointed Princely Saxe-Weimar Councillor. Several months later, Anthing moved to Russia and never returned. He lived in St. Petersburg and Moscow. In 1793, in Kherson, he was introduced to Field-Marshal Count Alexander Suvorov, and became his personal biographer and portraitist. From 1794, Anthing served in the Russian Army; in 1795 became the Aide-de-Camp (adjutant) of Suvorov. A Suvorov's protégé, he was raised in rank of Major in 1796.
Suvorov fell into Pavel I's displeasure at onset of his reign, and was consequently relegated to his country-seat. All his close subordinates (including Anthing) were repressed. Anthing was deprived of all his ranks, arrested and exiled to Kiev as a common soldier. In 1797, he was allowed to reunite with his family in St. Petersburg, where he died in poverty in 1805.

As we see from the quittance written by Grand Duke Nikolai Michailovich in 1914 (see image nr.13), the album originally included more (!) than seven sheets (were there really in total 100 drawings published by Anthing in 1791 in his abovementioned book?). Nevertheless, according to the contract, Grand Duke returned these seven sheets to the seller, Mrs. Schubart-Czermak.

And now to the modern story of this album:

In about 1920, these seven sheets (remaining in Mrs. Schubart-Czermak possession) were truly masterfully duplicated by Municher female artist, copyist of antique wall paintings and art essayist, Annete von Eckardt (born in Hamburg in 1871). She single-handedly produced only few exemplars (!) using a facsimile-print-process. Thereafter, she hand-coloured each sheet of all the exemplars with watercolour. Whether her effort was to gain profit from selling forgeries at the art market, or, indeed, an honourable work of an artist who was commissioned to make copies, is not exactly clear to us.
The end-product - the facsimile-album - is made so accurate to the original one, that even with a help of 7-strength magnifying glass one cannot establish that it is not a drawing but a hand-watercoloured print!

Apropos, the Grand Duke Nikolai Michailovich was shot by Bolsheviks in Finnish Helsingfors in 1919…

Besides Grand Duke's "original" quittance, the album is accompanied by a substantial dossier. It consists of hand-written materials concerning J.F. Anthing (among others, a 1885 copy of his 1753 baptism certificate), as well as numerous materials pertaining to the original album, etc.
miaugap07
Condition: good
Creation Year: ca 1920
Measurements: UNFRAMED:16,0x24,0cm/6,3x9,4in
Object Type: Unframed watercolored prints
Style: Old master drawings
Technique: watercolored prints
Inscription: monogrammed "AE" (ligated) on cover and on the dedication sheet
Creator: Anette Eckardt
To see other works by this artist click on the name above!
Creator Dates: 1871 Hamburg-was active in Munich
Nationality: German
We will cover shipping with regular registered mail (delivery between 7-14 days) for this item.

OBS: Austrian mail refunds cases of loss or damage with maximum EUR 500.


Fully insured 2-3 days DHL service available upon request and subject to extra charges: office@wilnitsky.net
Click here for images free of watermark!
Click on images or on

to see larger pictures!