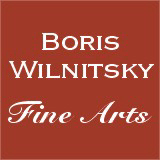 SALE!!! SAVE MONEY !! 1 EUR = 1 USD
# 42601
Nicolas François Dun "Maria Torella, duchessa di Romagnano (?)", superb miniature!!, early 1790s
3900 EUR
FINAL DISCOUNT PRICE= 3900 USD
( for EUR price see date rate )
Please note: Shipping and insurance costs are not included in this promotion, ONLY ITEM PRICES!
(please note additional Austrian VAT tax applies for transactions concluded within the European Union)
THE SELLER WILL COVER SHIPPING WITH REGULAR MAIL FOR THIS ITEM!

*Framed measurements will be provided upon request.

This miniature portrait was acquired together with our web #42602 in September 2018 from a private English collection. It shows a young lady (surely of aristocratic descent - note the elaborate pearl adornment in her hair) posing in front of romantic landscape. Her dress and hairstyle correspond to fashion of the early 1790s. On the miniature's backing paper (see our image nr.9), one finds an inscription identifying her as "Anna Maria Frank".
While studying a high-resolution photograph of this work (before purchasing it), we have straightaway recognized the painting manner of an artist working from ca 1790 in Naples (then - capital of the Kingdom of Naples and Two Sicilies), who has a long history of representation in our collection - French-born miniaturist Nicolas François Dun.
The latter's clientele was chiefly comprised of members of the Royal Family, representatives of the local high society, as well as random European aristocrats sojourning in Naples on their Grand Tour.
Our first impulse was to locate "Anna Maria Frank" among the prominent Neapolitan residents of the 1790s.
As expected, an enquiry through Google Books proved to be particularly helpful in our research. The queries "Maria (sic!- not "Anna Maria") Frank" and "Napoli" (for Naples) in Google Books search engine returned an excerpt from the book "Romagnano tra Sette e Ottocento: comunita, potere locale, risorge" by Franca Assante (published in Naples in 2002; see our image nr.10). This excerpt contained the sought-for words "Maria Frank" and "Napoli" that were used, in context, to refer to certain "duchessa Maria Frank Filendorff".
"Maria Frank" was the daughter of aristocratic Neapolitan couple: Antonio Vitagliano Moccia, 4th duca (duke) di Oratio and his wife, duchessa (duchess) Luisa Frank Filendorff.
Maria married Francesco Torella, son of another aristocratic Neapolitan couple: Carlo Torell, duca di Romagnano and his wife, Christina di Stefano.
On July 20, 1759 (possibly after his father's death?), Francesco Torella was bestowed with title of 2nd duca di Romagnano (Romagnano al Monte is a small village by Salerno). Surely he married Maria Frank while already in possession of this title (she looks young enough in the 1790s).
The history records indicate that in Naples, the couple resided in Casa (house) No. XVII on piazza del SS. Rosario. The family biographer also mentions their two little daughters Christina and Terese (see our image nr.11).
On January 21, 1798, Francesco died, leaving a widow and young children deep in debt. Likely overburdened by avalanche of problems, Maria had fallen gravely ill and passed away in Naples on June 27, 1799, i.e. less than one and a half year after her husband...

Resume: if the duchessa's full first name was yet "Anna Maria", we are realy dealing with unique portrait of her.
Nicolas François Dun (1764 Luneville - 1832 Naples) was born into family of a musician working at the Lorraine Court in Luneville. It is unknown, where or with whom he studied, but in 1790 one could find him in Naples, where Dun belonged to the inner circle of friends of famous Lady Hamilton, wife of British ambassador, who was living in this city at the time. It was in her house that the artist made acquaintances with Goethe, Hackert, Angelika Kauffmann, Fueger, Mme Vigée-Le Brun, etc. He soon became a court portrait miniature painter, proceeding to portray all royalties of Naples of the following forty years, beginning with Bourbons, then family of Murat, and finally, Bourbons again. In the Period of Restoration (after the end of Napoleonic Era) he often portrayed members of the Russian and Austrian aristocracy staying in Naples (among his known miniatures are portraits of Comte and Comtess Orlov (1817), Prince Nikolaus Palffy, Prince Labanov, Prince Dolgorukov, etc.).
Works of this artist can be seen in collections of museums of Chantilly and Gotha, the Wallace Collection (London), Louvre (Paris), various Russian museums, etc..
Provenance: private collection, Italy

misept2618
Condition: good; in original frame
Creation Year: early 1790s
Measurements: UNFRAMED:6,6x5,2cm/2,6x2,0in
Object Type: Framed miniature
Style: Portrait Miniatures
Technique: watercolor on ivory (oval)
Inscription: verso: old inscription: Anna Maria Frank
Creator: Nicolas François Dun
To see other works by this artist click on the name above!
Creator Dates: 1764 Luneville-1832 Naples
Nationality: French
We will cover shipping with regular registered mail (delivery between 7-14 days) for this item.

OBS: Austrian mail refunds cases of loss or damage with maximum EUR 500.


Fully insured 2-3 days DHL service available upon request and subject to extra charges: office@wilnitsky.net
Click here for images free of watermark!
Click on images or on

to see larger pictures!