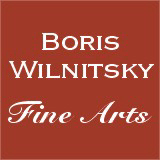 SALE!!! SAVE MONEY !! 1 EUR = 1 USD
# 42522
Alois von Anreiter "Opera singer Caroline Unger-Sabatier", important miniature on ivoiy!!, 1840/45
3500 EUR
FINAL DISCOUNT PRICE= 3500 USD
( for EUR price see date rate )
Please note: Shipping and insurance costs are not included in this promotion, ONLY ITEM PRICES!
(please note additional 13% tax applies for transactions concluded within the European Union)
Resurfaced in Vienna antique trade and immediately acquired by us, it is a very important miniature portrait of celebrated Austrian opera singer (contralto) Caroline Sabatier-Unger.
She was born on 28 October 1803, in Vienna (or, according to some sources, in Stuhlweißenburg, today Szekesfehervar, Hungary). She studied in Italy; among her teachers were Aloysia Weber-Lange and Domenico Ronconi. Her stage debut, in her native city, came in 1821, when she performed in Mozart's "Cosi fan tutte", a performance for which Franz Schubert had briefly served as her repetiteur. Three years later she sang in the first performances of Ludwig van Beethoven's "Ninth Symphony" and "Missa Solemnis".
She performed a great deal in Italy, principaly in Naples after 1825 when she became engaged to the impresario of the Teatro San Carlo, Domenico Barbaia. Among the roles written for her were those of Isoletta in Vincenzo Bellini's "La straniera" (1829, Milan), Gaetano Donizetti's Parisina (1833, Florence), Antonina in "Belisario" (1836, Venice), "Maria de Rudenz" (1838, Venice), and Bianca in Severio Mercadante's "Le due illustre rivali" (1838, Venice).
Caroline had a great success at the Theatre-Italien in Paris in October 1833, where Sadie speculates that this was the occasion upon which Rossini is known to have commented on her voice as having "the ardour of the south, the energy of the north, brazen lungs, a silver voice and a golden talent".
In 1841 (two years before this miniature was executed) she married the French writer Francois Sabatier and retired from the stage in 1843 (sic!). Nevertheless she performed in next years in benefit, private and court concerts. From mid-1840s she lived with husband in her palazzo in Florence, but also in Paris.
She died in Florence on 23 March 1877 and was buried in the cemetery of the basilica San Miniato al Monte there.
She is memorable for her part in the famous anecdote regarding the applause at the premiere of Beethoven's "Ninth Simphony" - it was reporterd she turned the completely deaf composer around to receive his audience's thunderous applause.

Although unsigned, this supreme quality miniature on ivory is in our strong opinion an absolutely authentic and very typical work of one of the best Viennese portrait miniaturists of Biedermeier period, Alois von Anreiter (see our images nr.12-13 and CLICK HERE FOR OTHER WORKS OF THIS ARTIST IN OUR POSSESSION).
Alois von Anreiter (1803 Bozen - 1882 Vienna) was a very well-known Viennese portrait painter and portrait miniature artist, later photographer. In 1816-25 he was a merchant in his native Bozen, in 1825-30 studied at the Vienna Academy under Johann Nepomuk Ender. After his studies Anreiter belonged to the most sought after miniaturists in Vienna. The artist worked for Austrian and international high aristocracy. In 1859-73 he was also active as a photographer with a few studios in Vienna. In his late years he dedicated himself again to miniature painting.
Provenance: private collection, Vienna

mimai28ap13
Condition: good; in magnificent original Biedermeier frame
Creation Year: 1840/45
Measurements: UNFRAMED:10,0x8,5cm/3,9x3,3in FRAMED: 22,2x20,3cm/8,7x8,0in
Object Type: Framed miniature
Style: Portrait Miniatures
Technique: watercolor on ivory
Inscription: -
Creator: Alois von Anreiter
To see other works by this artist click on the name above!
Creator Dates: 1803 Bozen-1882 Vienna
Nationality: Austrian
2-3 days door-to-door shipment, professionally packed by Mail Boxes Etc and shipped with DHL (calculated for US): 101,87 EUR + insurance 1,8% of item price
Shipping cost to other destinations (worldwide) on request
Shipping price may be reduced if you dispense with the frame


Cheaper alternative (may be further reduced if you dispense with the frame): professionally packed by Mail Boxes Etc and shipped with regular Austrian mail - upon request under office@wilnitsky.net (OBS: In this case maximal refunded insurance value is EUR 500 if shipping destination was the US. In Europe sometimes more, depending on destination.)
Click here for images free of watermark!
Click on images or on

to see larger pictures!