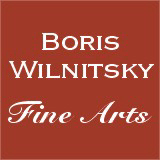 SALE!!! SAVE MONEY !! 1 EUR = 1 USD
# 42408
M.M. Zatsepin-Attrib. "Count Alexei Alexeevich Bobrinski", important Russian miniature!!, 1824/27
9000 EUR
FINAL DISCOUNT PRICE= 9000 USD
( for EUR price see date rate )
Please note: Shipping and insurance costs are not included in this promotion, ONLY ITEM PRICES!
(please note additional 13% tax applies for transactions concluded within the European Union)
THE SELLER WILL COVER SHIPPING WITH REGULAR MAIL FOR THIS ITEM!

The sitter in this portrait miniature is a young subaltern (any subaltern rank is below that of a major) officer of the Russian Kavalergardsky (Cavalry Guards) Regiment; he is shown wearing the regiment's red "vits-mundir" (everyday's uniform). He is (see our images nr.6-7) none other than 24/27-year-old Count Alexei Alexeevich Bobrinski - the grandson of late Empress Catherine II and her lover (husband?), serene Prince Grigory Orlov. In 1824 Bobrinski was transferred into the Kavalergardsky Regiment from the Life Guards Hussar Regiment (by then, he was already in rank of a "poruchik" (1st lieutenant)). On January 21, 1827, he retired from military service in rank of a "stabs-rotmistr" (cavalry captain).

Alexei Alexeevich Bobrinski was born in 1800 in St. Petersburg as the son of Count Alexei Grigorievich Bobrinski (1796-1813; CLICK HERE; an illegitimate son of Catherine II and Prince Grigori Orlov) and his wife Anna Vladimirovna, nee Baroness Ungern-Sternberg.
After being homeschooled Bobrinski began his training at the Moscow School of Kolonnovozhaty; in 1817, he had been transferred into the retinue of His Majesty Tsar Alexander I and, on October 15 of the same (1817) year, transferred into the Life Guards Hussar Regiment in rank of a junker (cadet; our image nr.6 shows him in 1821, wearing the officer uniform of this regiment). On February 2, 1819, he was promoted into the rank of a cornet and, in 1822, became a poruchik. Two years later, on April 17, 1824, he was, as already mentioned, transferred into the Kavalergardsky Regiment.
After his retirement (January 21, 1827) he became a state official and made a brilliant career in the Ministry of Finance. Apart from that, he was granted numerous court titles: "kamer-junker" (1827), "kammerherr" (1834), "zeremonienmeister" (1834) and "stallmeister" (1838). In 1845, he was raised into "deistvitelny statski sovetnik" (real state councilor). In spring of 1827, after retiring from the military, he moved to his estate in village Michaylovskoye by Bogoroditsk (now Tulskaya gubernia), where he then spent the following four years. In 1828, he founded there one of Russia's first sugar manufactories.
In 1831, Bobrinski returned to St. Petersburg. His house there became the central gathering place for members of aristocracy and other prominent persons. He counted among his regular frequenters such people as Zhukovski, Viazemski, Vielgorski, Counts Nesselrode, Guriev, Stroganov, etc. In 1830, one of the regular guests of Bobrinski's salon was A. S. Pushkin (the latter often recalled in his diary: "had dinner at Count Bobrinski's house", "had visited Count Bobrinski - one of the most spectacular personalities", "yesterday had dinner at Bobrinski's"). On February 1, 1837, A.A. Bobrinski attended the requiem mass held for the great poet in Konyushennaya Church.
The salon was hosted by Count Bobrinski's wife (from 1821) Sophia Alexandrovna, nee Countess Samoilova, a personal friend of Empress Alexandra Fedorovna and once a "freilina" of empresses Maria Fedorovna and Elizaveta Alexeevna.
From 1856 and until his death in 1868, Alexei Alexeevich permanently lived at his estate Smela in Cherkassky Uezd, Kievskaya gubernia, which was part of his wife's inheritance. Alexei Alexeevich and Sophia Alexandrovna had three children, all - sons.
He died in Smela on October 19, 1868. His body was brought to St. Petersburg and laid to rest at Alexander Nevsky Lavra (monastery).
For more information about this man, CLICK HERE, HERE and HERE.

Our comparison images nr.10-14 convincingly prove that this portrait was very likely painted by well-known Russian miniaturist Michail Michailovich Zatsepin.
It is known that in the 1820s Zatsepin mainly portrayed officers of the Guards (mostly those attached to Kavalergardski Regiment!). Another argument in favor of his authorship is the light-blue shadow around the sitter's eyes - an element typical for Zatsepin's miniatures.
Michail Michailovich Zatsepin was born in 1786 in village Ivanovo, Shuyski Uezd, Vladimirskaya gubernia. He was the son of one of Count Sheremetev's serfs. Owing to his natural talents, in 1801 he (still a youth) was selected by Count personally and sent to St. Petersburg to train with portrait painter Nikolai Argunov, who was similarly one of Sheremetev's serfs. In 1806, after the death of Count Sheremetev, Nikolai Argunov and his pupils Michail Zatsepin and Ivan Melnikov were granted semi-freedom on condition of paying the obligatory annual quit-rent (Michail was required to pay 40 rubbles every year into Sheremetev's treasury). One learns from an archive document (dated 1816) that Zatsepin lived in Moscow (he moved there back in 1809). It is unclear when exactly he moved back to St. Petersburg. In any case, his cycle of miniature portraits of Kavalergardski officers gives evidence of his living in the Russian capital.
He is traditionally believed to have died after 1847 (his latest known work is dated 1847).
Provenance: antique trade, France

mimai3018
Condition: good; in original early-19th-century frame
Creation Year: 1824/27
Measurements: UNFRAMED:4,6x3,9cm/1,8x1,5in FRAMED: 16,0x13,5cm/6,3x5,3in
Object Type: Framed miniature
Style: Portrait miniatures
Technique: watercolor on ivory (octagonal)
Inscription: -
Creator: Michail Michailovich Zatsepin
To see other works by this artist click on the name above!
Creator Dates: 1786 village Ivanovo-after 1847
Nationality: Russian
We will cover shipping with regular registered mail (delivery between 7-14 days) for this item.

OBS: Austrian mail refunds cases of loss or damage with maximum EUR 500.


Fully insured 2-3 days DHL service available upon request and subject to extra charges: office@wilnitsky.net
Click here for images free of watermark!
Click on images or on

to see larger pictures!