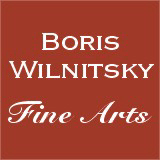 SALE!!! SAVE MONEY !! 1 EUR = 1 USD
# 42388
Candide Blaize-Attrib. "André Arthaud de Viry, Captain of 2nd Cuirrassiers of Garde Royale", ca.1825
1500 EUR
FINAL DISCOUNT PRICE= 1500 USD
( for EUR price see date rate )
Please note: Shipping and insurance costs are not included in this promotion, ONLY ITEM PRICES!
(please note additional 13% tax applies for transactions concluded within the European Union)
THE SELLER WILL COVER SHIPPING WITH REGULAR MAIL FOR THIS ITEM!

In this military portrait, the sitter is shown in uniform of a captain of 2nd Cuirassier Regiment of French "garde royale" corresponding to the regulation of the years 1824-1830 (see our image nr.6).

We have consulted the French standard research source - "Almanach Royal" or - to be more precise - its 1826 issue (reflecting, as all other issues of the almanac, the state of affairs of the midterm of preceding (in this case, 1825) year). In its registry of the 2nd Cuirassier Regiment, we have found four captains in possession of Chevalier Cross of the Legion of Honor and no Order of St. Louis. Additionally, two of them were recipients of Spanish Order of St. Ferdinand (for 1823 campaign). One of the two remaining captains was in 1825 forty-six years old; he certainly does not fit our search criteria.
Finally, the attributes of only one of the four captains, André Arthaud de Viry, correspond to our search criteria: in 1825, he was 36; besides the Chevalier Cross of Legion of Honor, he possessed no other French or foreign awards. Moreover, unlike the other three "candidates" who received their Legion crosses back in Napoleonic times, he was presented with this award precisely in 1825 (on June 8; his award patent is dated "4th August 1825"). This detail is thus a clear indication that he commissioned this portrait swiftly following his award ceremony, i.e. sometime in the late summer or early autumn of the same (1825) year.
Further documents concerning this man (available on the Web) inform one that he was born on Februray 15, 1789 in Montbrison, department Loire as the only son of Jean-Baptiste Arthaud de Viry de Lille, dragon officer and Chevalier of St. Louis and his wife, Anne-Pierete de la Mure. In the beginning of the First Bourbon Restoration, he joined "garde du corps" (King's personal Guards). On October 12, 1815, he was transferred (in rank of a 2nd lieutenant) to the 2nd Cuirassier Regiment of the Royal Guards. He was promoted into the rank of a 1st lieutenant on October 7, 1817 and into captain's rank on June 18, 1819. In 1830, André Arthaud de Viry retired in rank of a "chef de'escadron". He married Antoinette-Blaisine-Aglaé Denis de Cuzieu, widow of his cousin Jean-Guy-Gabriel Arthaud de Viry, with whom he had one son. He died on May 29, 1849 in Clermont-Ferrand.

This small (nearly a miniature) watercolor strongly resembles works of well-known Parisian watercolor artist, who - among others - specialized in portraying Guards officers, Candide Blaize.
Candide Blaize (1795 Nancy - 1855 Paris) was a very well-known portrait miniaturist (painted mainly on card) who exhibited at the Paris Salon from 1822 to 1846.
Provenance: antique shop / Montpellier, South France

See also our web # 42628

mimai2418
Condition: good
Creation Year: ca 1825
Measurements: UNFRAMED:10,3x8,7cm/4,1x3,4in FRAMED: 17,1x15,9cm/6,7x6,3in
Object Type: Framed watercolor
Style: Portrait Miniatures
Technique: watercolor and white heightening on card
Inscription: -
Creator: Candide Blaize
To see other works by this artist click on the name above!
Creator Dates: 1795 Nancy-1855 Paris
Nationality: French
We will cover shipping with regular registered mail (delivery between 7-14 days) for this item.

OBS: Austrian mail refunds cases of loss or damage with maximum EUR 500.


Fully insured 2-3 days DHL service available upon request and subject to extra charges: office@wilnitsky.net
Click here for images free of watermark!
Click on images or on

to see larger pictures!