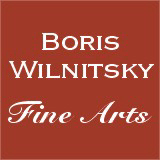 SALE!!! SAVE MONEY !! 1 EUR = 1 USD
# 42334
Hubert Maurer-? "Prince Anton Esterhazy-Galantha", super oil on metal painting!!, 1777/78
12500 EUR
FINAL DISCOUNT PRICE= 12500 USD
( for EUR price see date rate )
Please note: Shipping and insurance costs are not included in this promotion, ONLY ITEM PRICES!
(please note additional 13% tax applies for transactions concluded within the European Union)
Painted shortly after the sitter's award ceremony (he was presented with Commander Cross of St. Stephen Order in 1777), this work is a superior quality small portrait of Count (from 1783 - Prince) Anton Esterhazy de Galantha (1738 Vienna - 1794 Vienna; CLICK HERE and HERE). In this portrait, he is depicted wearing a green, ermine-lined robe of St. Stephen's Order, as well as the order's neck (Commander) Cross (CLICK HERE).

Anton (Antal), Prince Esterhazy de Galantha was a Hungarian prince and member of the noble and extremely wealthy Esterhazy family (CLICK HERE). At the time of his birth (April 11, 1738) his father Nikolaus Esterházy (1714-1790) bore the title Graf (Count) Esterházy de Galántha. Nikolaus was a successful general and lieutenant field marshal in Austrian service. When Nikolaus's brother died without heirs, Nikolaus acquired the family patrimony, becoming the fifth prince in the Esterházy line. As such, he inherited considerable wealth, with which he built the magnificent palace of Esterháza in Hungary and patronized the arts. In particular, he paid an entire orchestra, later a full-scale opera company, both directed by the composer Joseph Haydn. Anton's mother, Marie Elisabeth, was the daughter of Ferdinand Ungnadin, Imperial Count von Weissenwolf.
On January 13, 1763 Anton married Maria Theresia, Countess Erdödy de Monyorokerek et Monoszlo (1745- 1782) in Vienna. She bore him four children: Nikolaus (who succeeded him as prince), Anton (who died of wounds from the Austro-Turkish War (1787-1791)), Therese, and Leopoldine. Three years after the death of his wife (1782), on July 9, 1785, in Vienna, Anton married his second wife Maria Anna, Countess von Hohenfeld (1768-1848).
Anton was elevated to the status of prince in 1783, and became the reigning prince on the death of his father in 1790. He reigned as prince for only four years, dying unexpectedly of a sudden illness in 1794.
Back, during the Seven Years' War (1756-1763), Anton served in his father's regiment and was at one point taken prisoner by the enemy. He was promoted to captain in 1763, to colonel - in 1767, to major general - in 1773, and to lieutenant field marshal in 1784. From 1791 until his death (1794), he was a Captain of the Hungarian Noble Life Guard. From October 1792, he commanded an autonomous corps on the Upper Rhine at the beginning of the War of the First Coalition. His Corps participated in various actions; in the same (1792) year, Anton was awarded the Grand Cross of the Order of St. Stephen. Two years before that (1790), he was awarded the Order of the Golden Fleece.
Anton is perhaps best remembered to history as the third in the succession of four Esterházy princes who employed the composer Joseph Haydn (CLICK HERE) as the director of their court music. By a wide margin, he was the least enthusiastic of the four in this respect.

Our images nr.7-9 show other portraits of Prince Anton.

This portrait is a work of a 1st-class Austrian (almost definitely Viennese) portraitist of the 2nd half of the 18th century. The first author's name that comes in question is that of German-born artist (once a graduate of the Vienna Academy of Fine Arts and - from 1777 (sic!) - a permanent citizen of Vienna) Hubert Maurer. Our comparison images nr.10-13 convincingly support his plausible authorship.
The author of this painting the German-Austrian artist Hubert Maurer was born in 1738 in Lengsdorf by Bonn and died in 1818 in Vienna. He was a pupil of the Bavarian court painter J.G. Winter, from 1762 studied at the Vienna Academy. In 1772-76 lived on a scholarship of the Academy in Rome, where he got to meet to A.R. Mengs. Back to Vienna he became in 1785 a member and professor of the Academy, where he worked for 32 years as Professor of Historical Drawing, always loyal to the neoclassical tendencies of his time.
Religious paintings of Hubert Maurer can be seen in many Austrian, Czech and Hungarian churches, portraits by his hand are displayed in the Gallery of the Viennese Academy, in Museum "Albertina" in Vienna, in Salzburger "Augusteum", etc.
Provenance: antique trade, USA (originally offered as portrait of an unknown 18th-century gentleman)

miapr1918
Condition: good
Creation Year: 1777/78
Measurements: UNFRAMED:20,9x15,8cm/8,2x6,2in FRAMED: 31,5x26,5cm/12,4x10,4in
Object Type: Framed oil painting
Style: Old Master paintings
Technique: oil on silvered brass
Inscription: -
Creator: Hubert Maurer
To see other works by this artist click on the name above!
Creator Dates: 1738-1818
Nationality: German - Austrian
SHIPPING COSTS UPON REQUEST:
office@wilnitsky.net
Click here for images free of watermark!
Click on images or on

to see larger pictures!